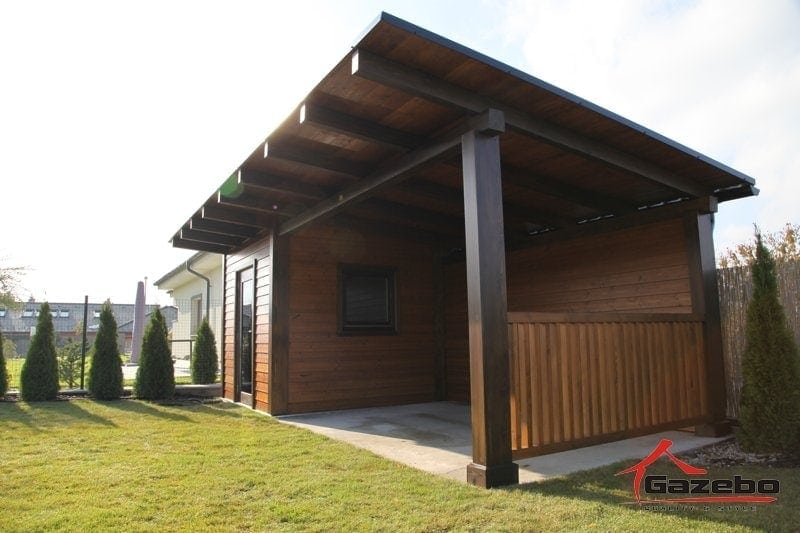 The third model, the Montana-gamma is probably the most different from the other members of the garden cabins series.
This difference originates from the proportions of the building as it has a smaller interior while the terrace is more spacious.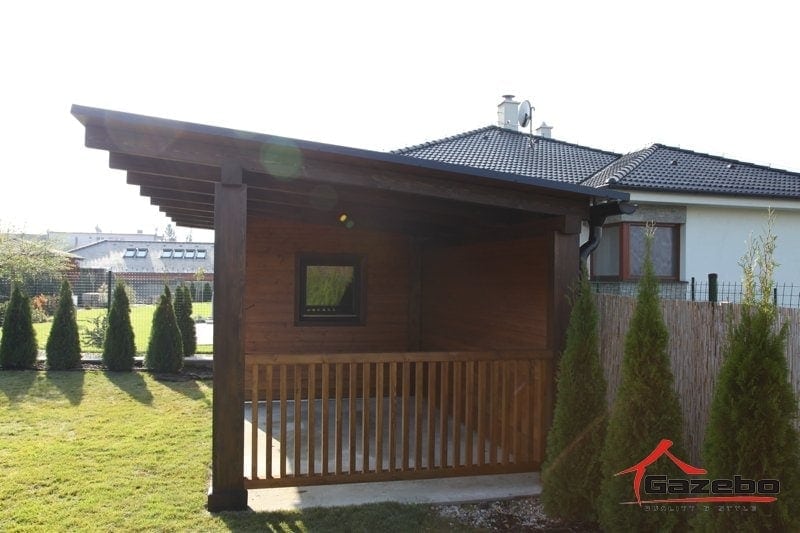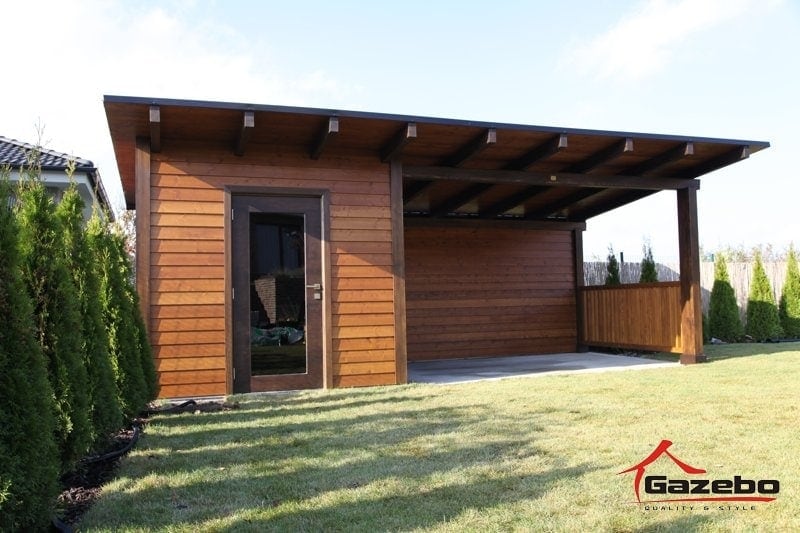 The most important difference, though, is the colour coating of the Montana – gamma garden cabin. It has a pleasant warm hazelnut coating.