This is one of our premium products. 10 days of assembly is added to almost 240 hours of production. But these numbers also hide a little gem for your garden.
The most dominant part of the pavilion is its roof. It is like a royal crown with the oldest type of coverings. The tiles are made of clay from the most valuable mine in Europe that only has a capacity for 10-15 years.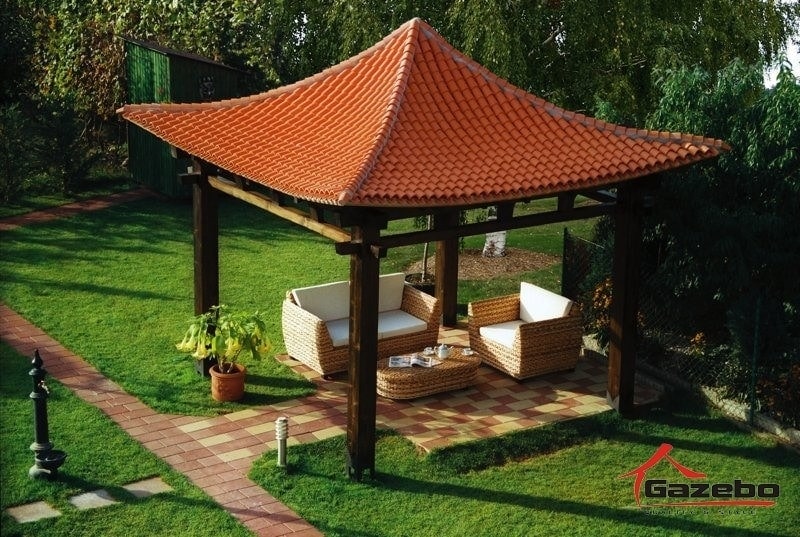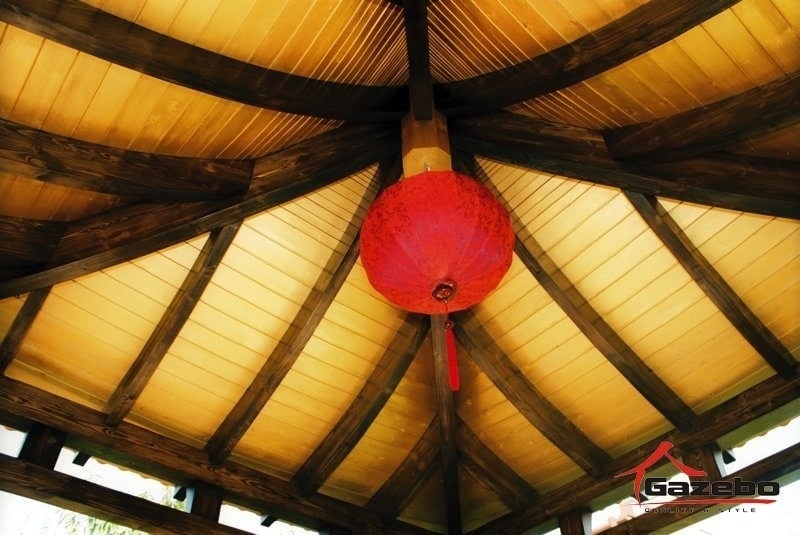 You can enjoy an impressive and unique sight in the pavilion thanks to the amazing colour contrasts of its gold-plated roof.
Every piece is installed to fit perfectly with each other. This is the world's smallest roof tile of the world. To cover a surface of 410 x 410 cm we use 2850 pieces, the amount that is normally enough of standard tiles to cover a family house. Design and production of the Hinode pavilion are elaborated to the last details. Our customers can enjoy the quality of the materials for several years.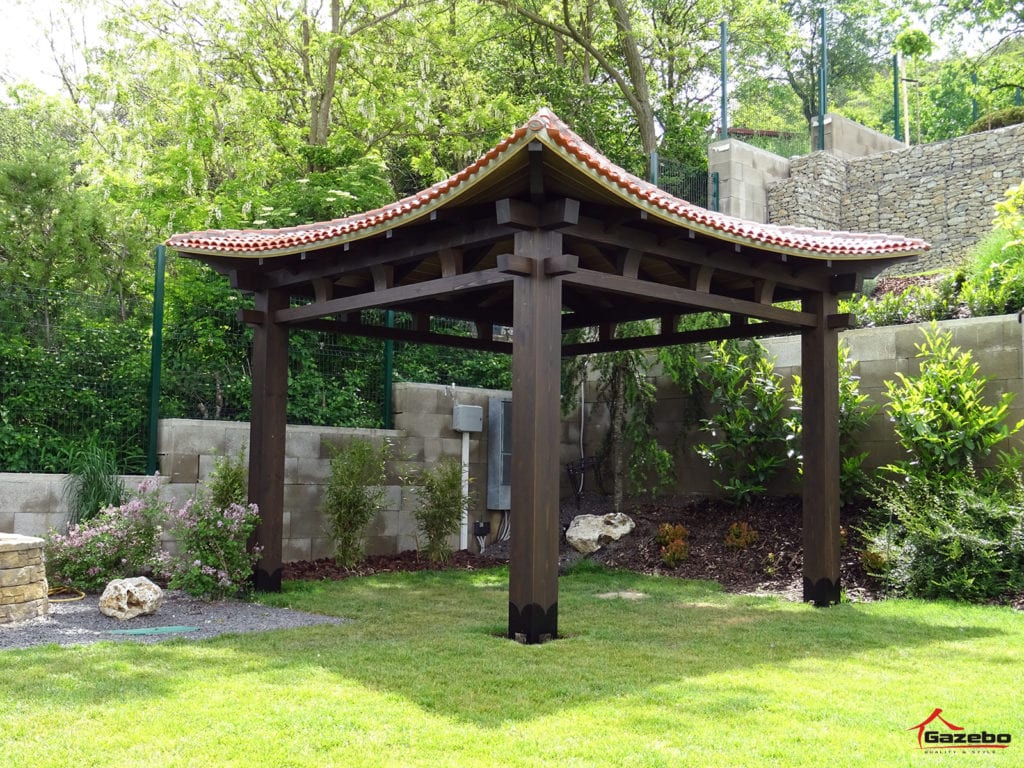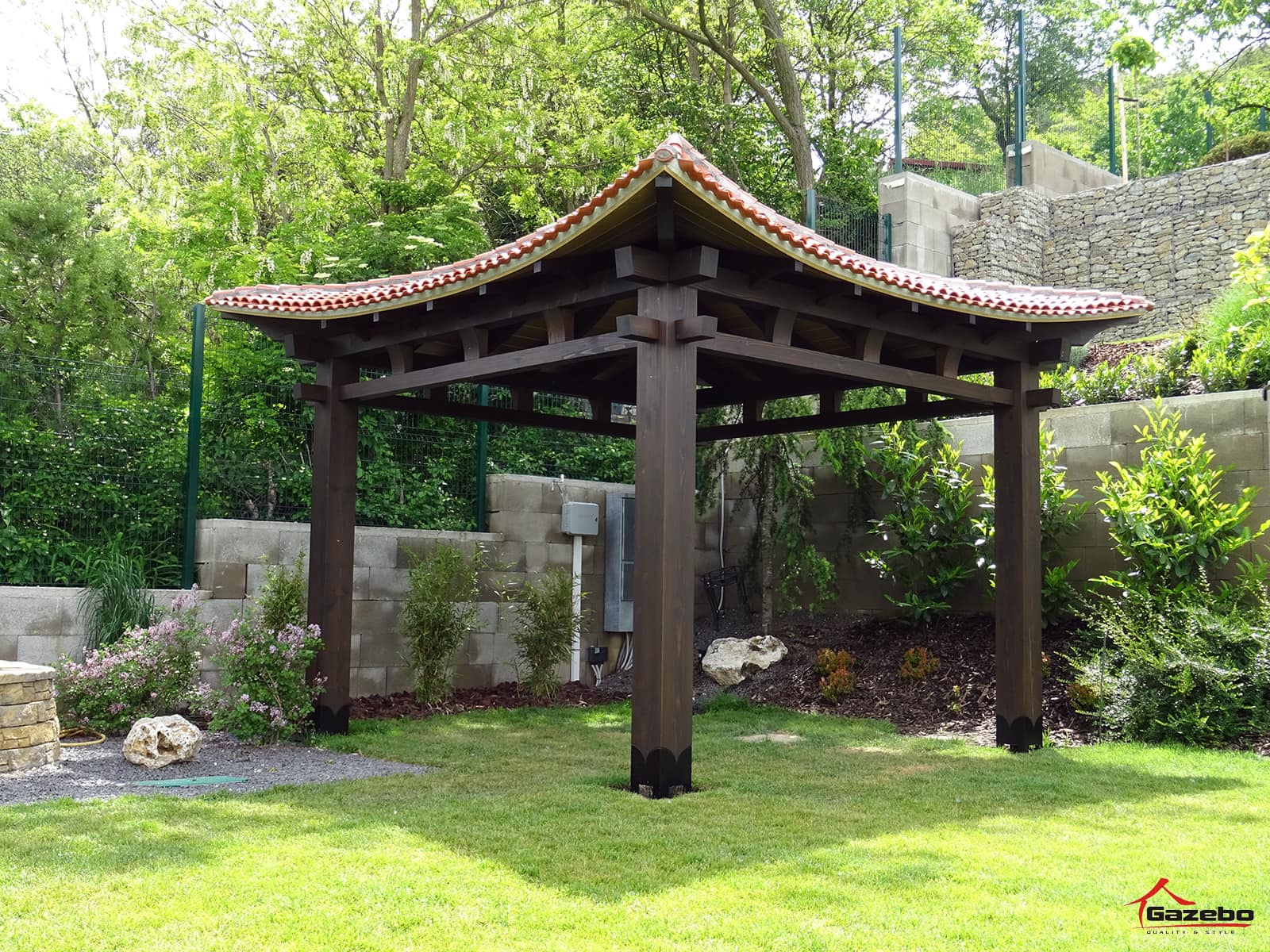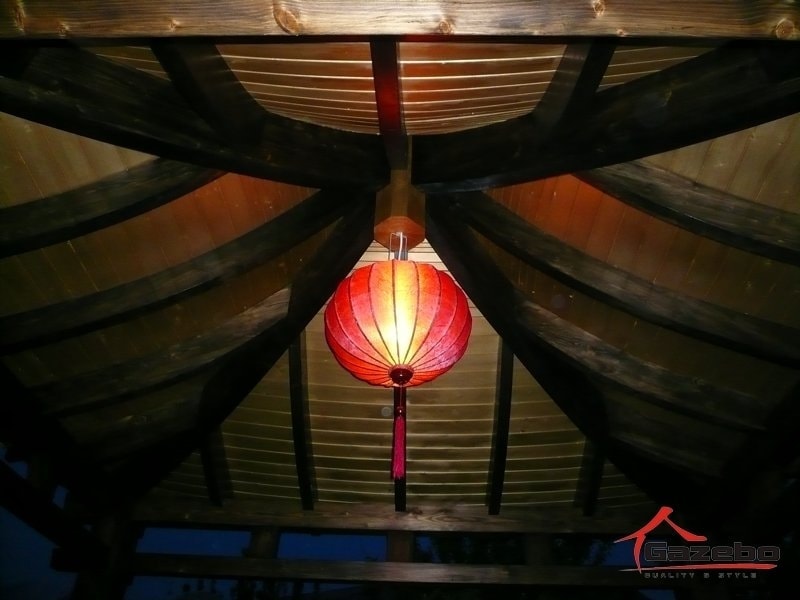 The pavilion is fixed with robust handmade elements that harmonise with the roof. The light of the silk lamp adds to the amazing variety of colours.
This view does not limit our fantasy. Its dominant corners resemble a sailboat, the quantity of wood used for this pavilion would be enough to build several general pavilions.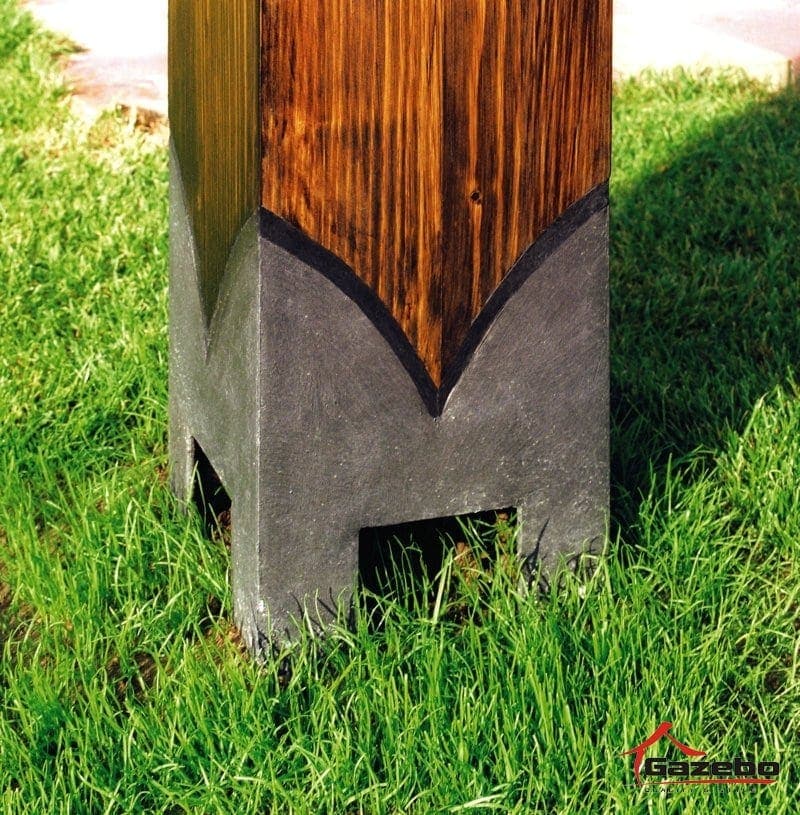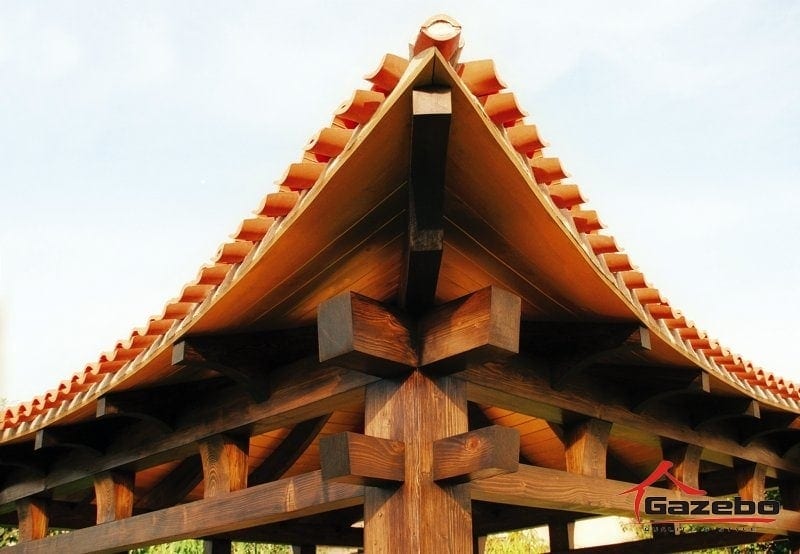 Only the best quality wood is used to ensure the highest quality.
Each piece is smoothed three times, followed by a final smoothing. The premium quality coatings provide a carefree use for many years.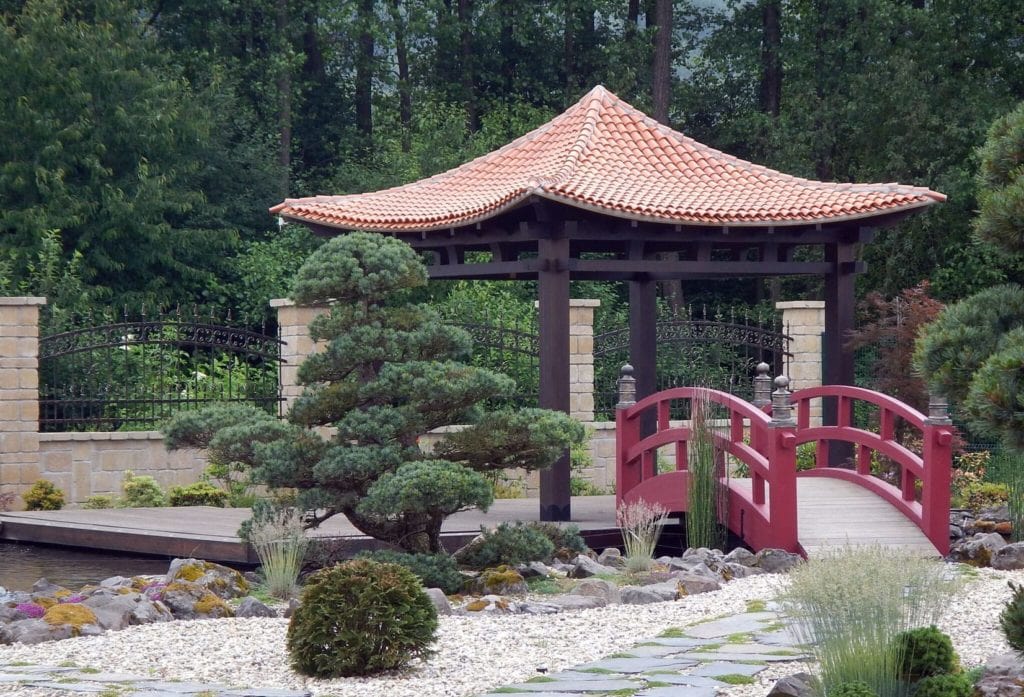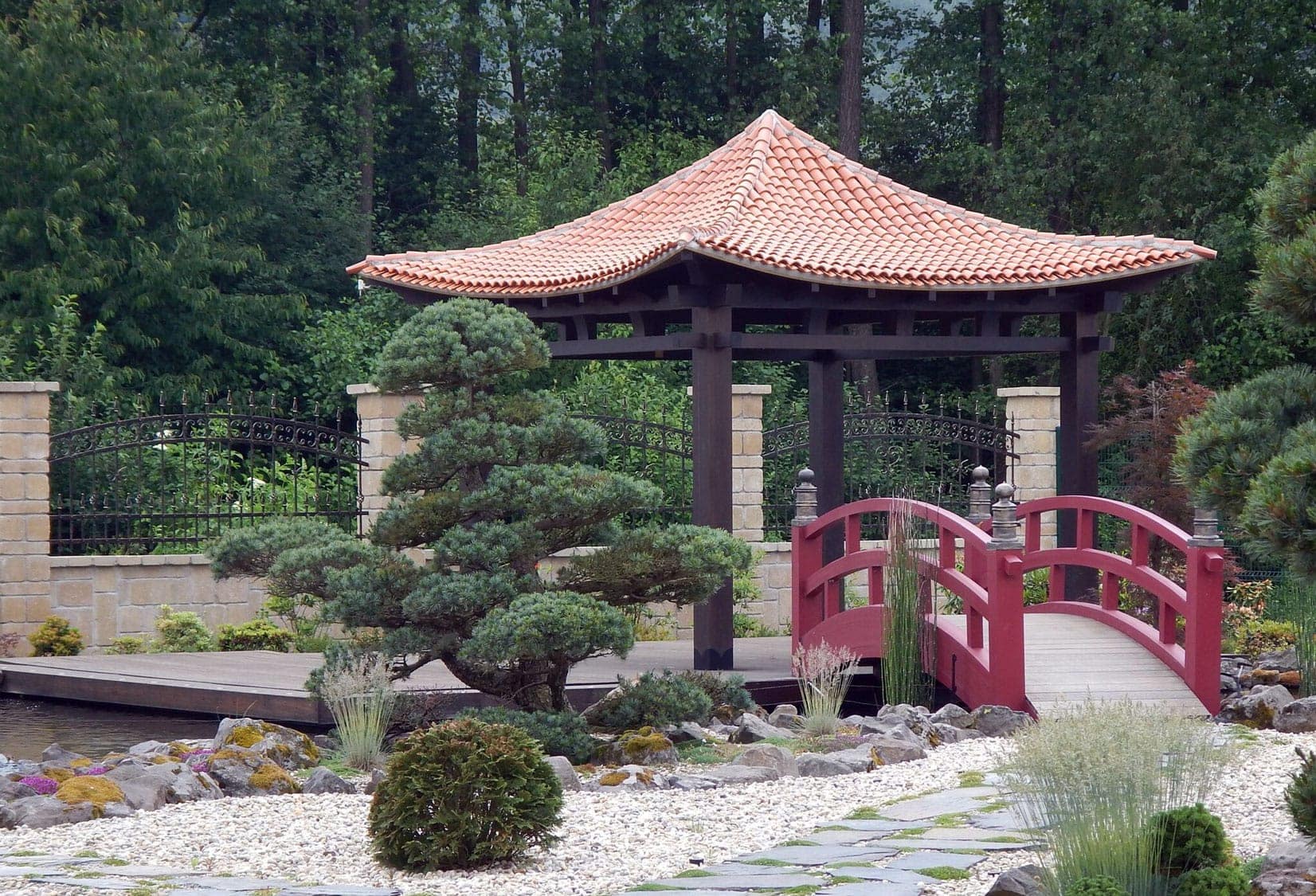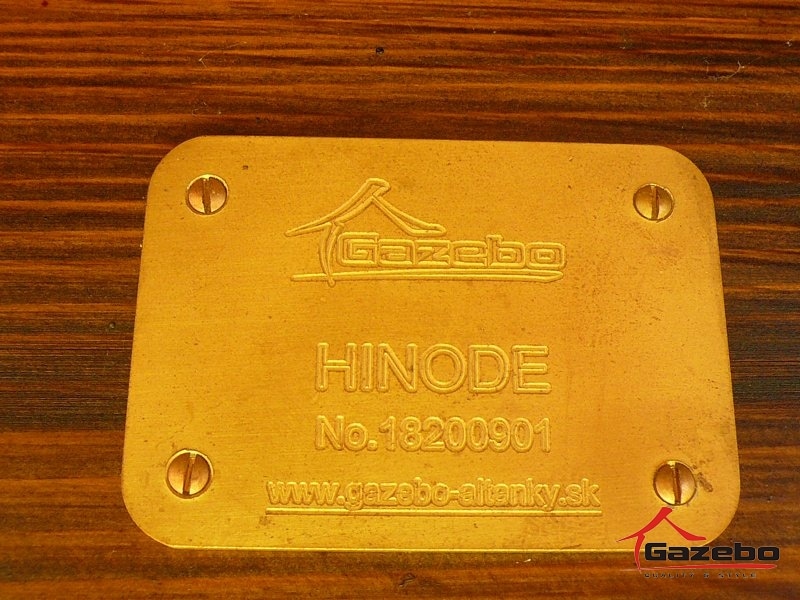 "A sign of exclusivity" – an engraved copper label is attached to each of our pergolas and pavilions.