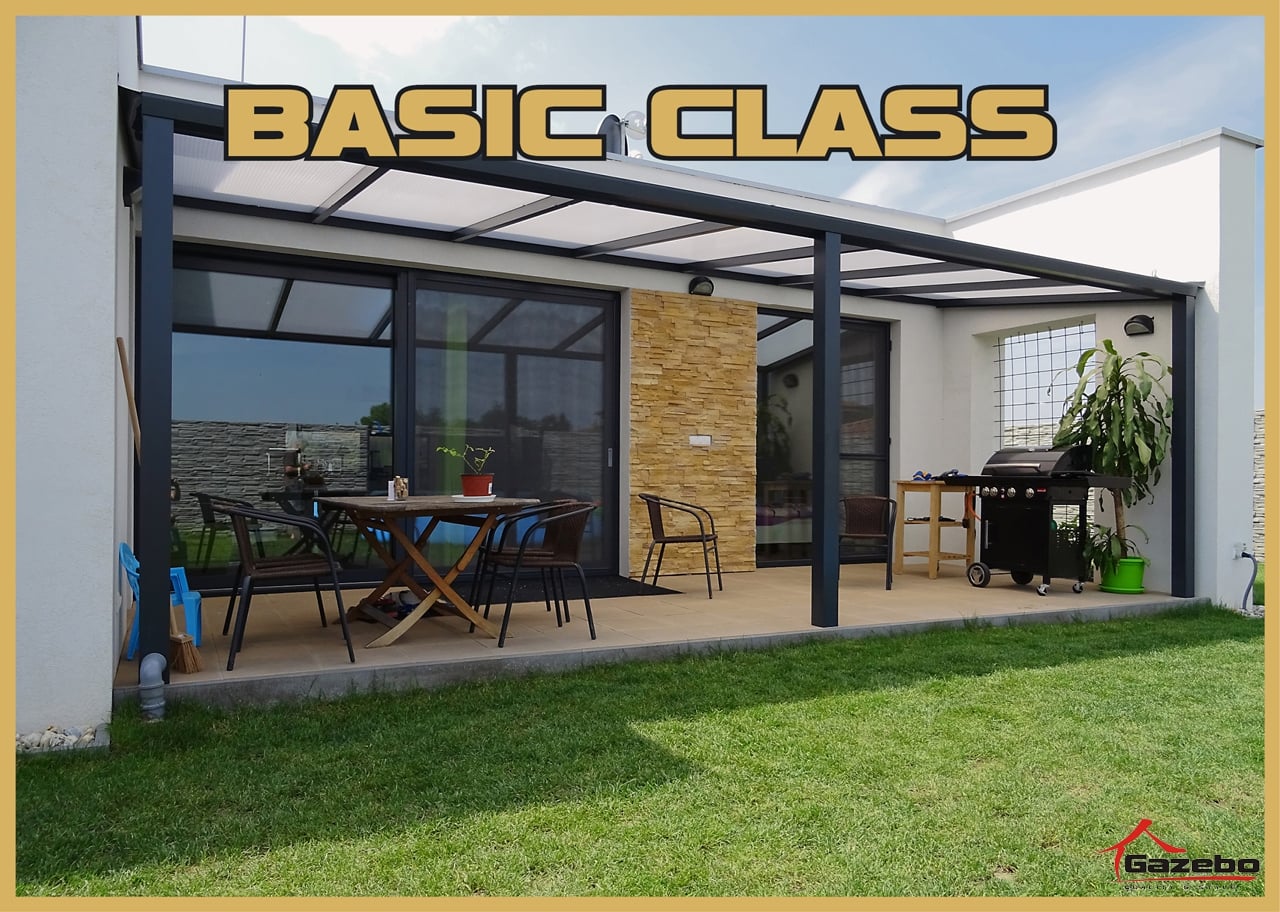 Pergola for your home
Aluminum pergolas Basic Class are dimensionally stable throughout life. Not crack, warp like a pergola made ​​from ordinary sawn prisms.
---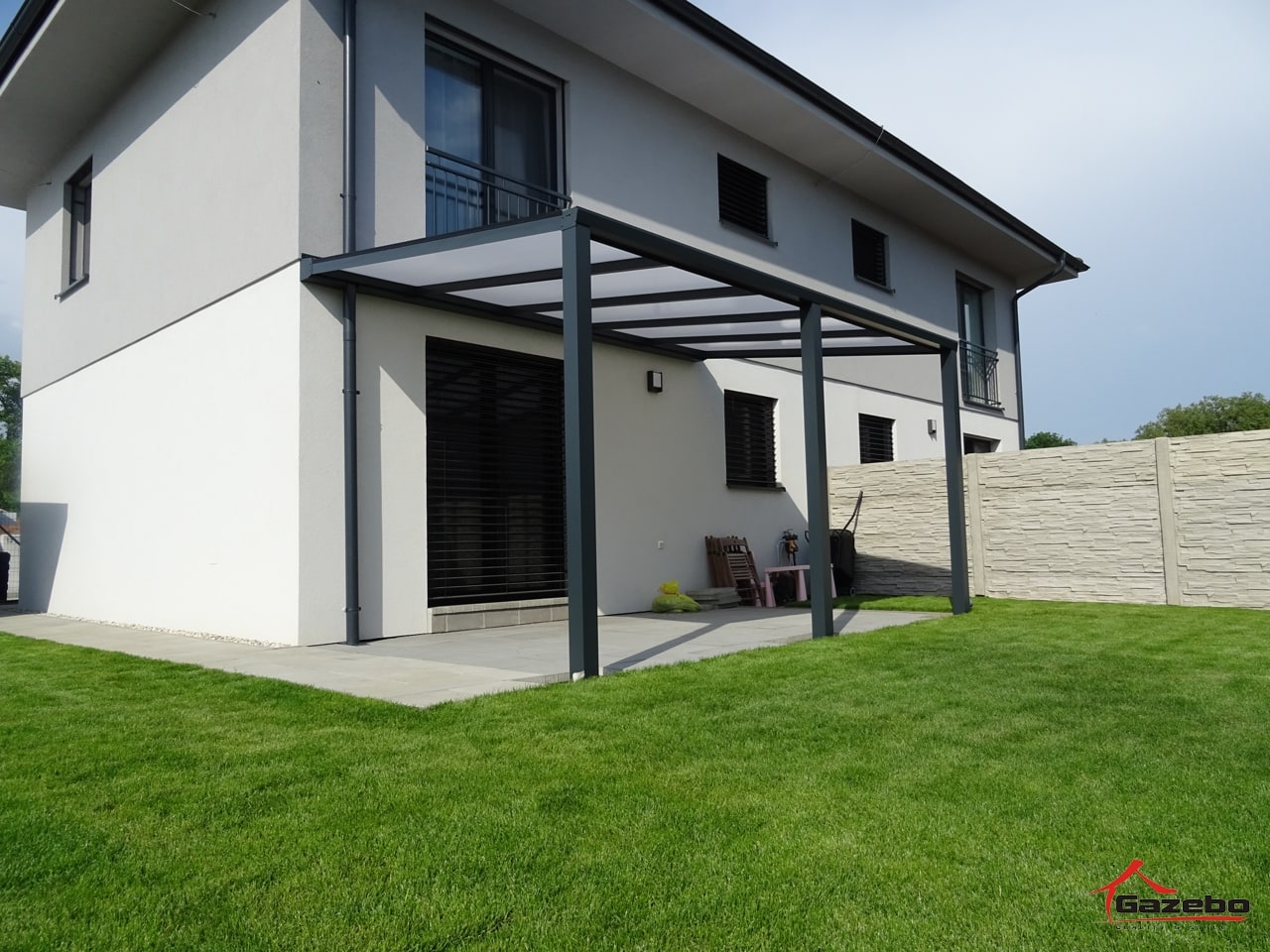 Basic Class offers:
15 standard sizes
Colour finish White RAL 9016 RAL 9016
Static review
Roofing Polycarbonate 16 mm
clear/milky
Certificate ISO 9001:2009
---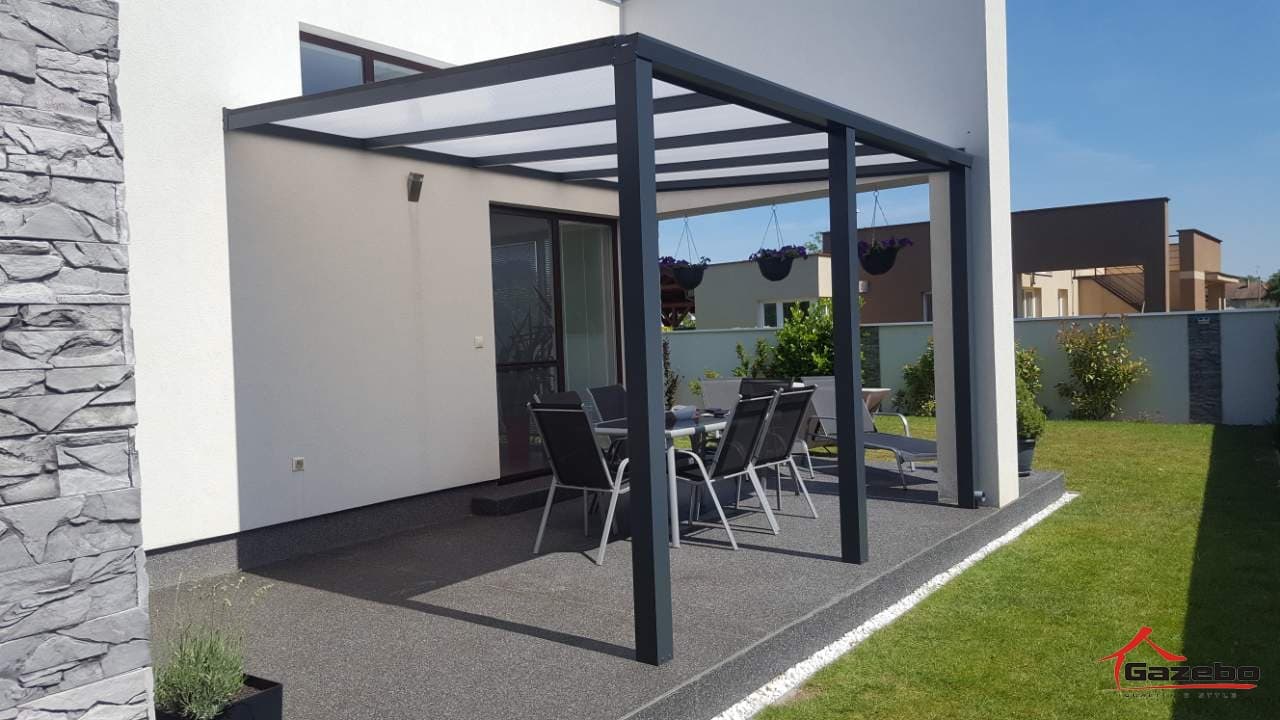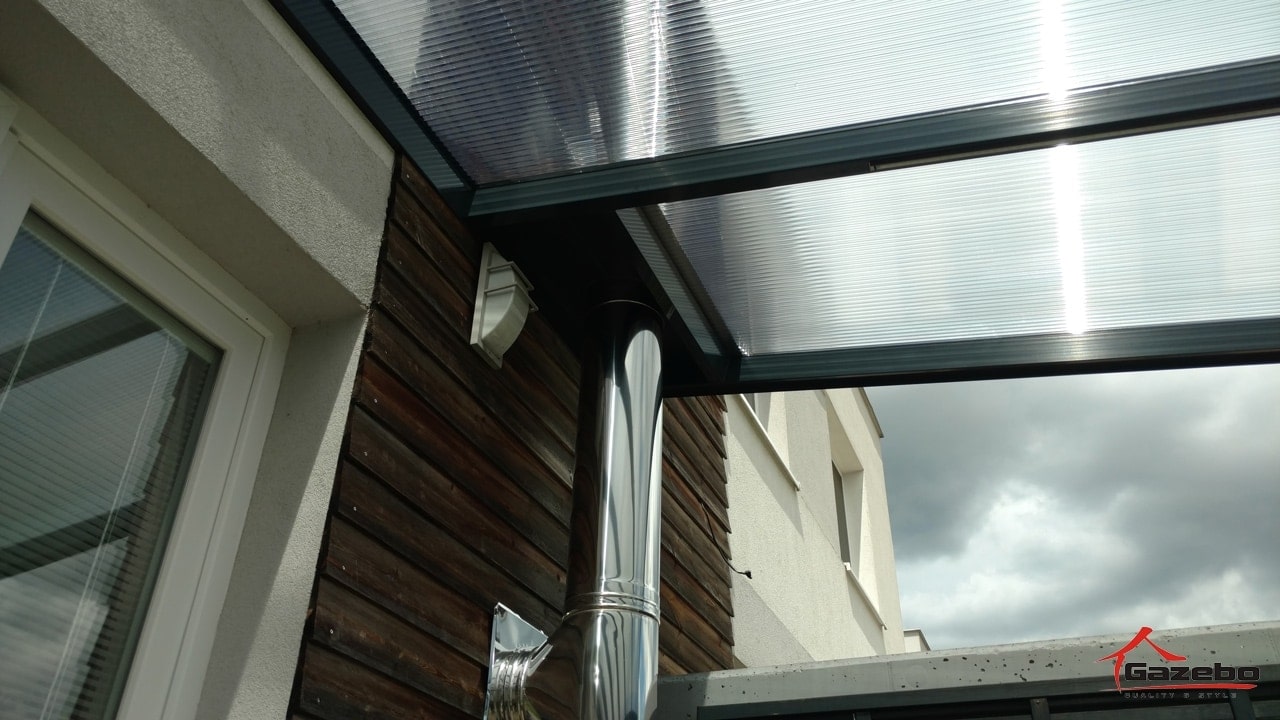 How to overcome the obstacle?
Rain ducts and chimneys are common obstacles when mounting aluminum pergolas. The easiest way to overcome these obstacles is to cut a certain diameter into polycarbonate and push the rainfall through. This solution, is not the easiest for a long-term aesthetic and functional aspect.
---
Rainfall
Polycarbonate sheets such as roofing on an aluminum pergola should not be drilled or wound for a length of time to maintain 100% of the functionality before braiding. We have our own sophisticated system for aluminum pergolas when we can overcome these obstacles without disturbing the roofing.
---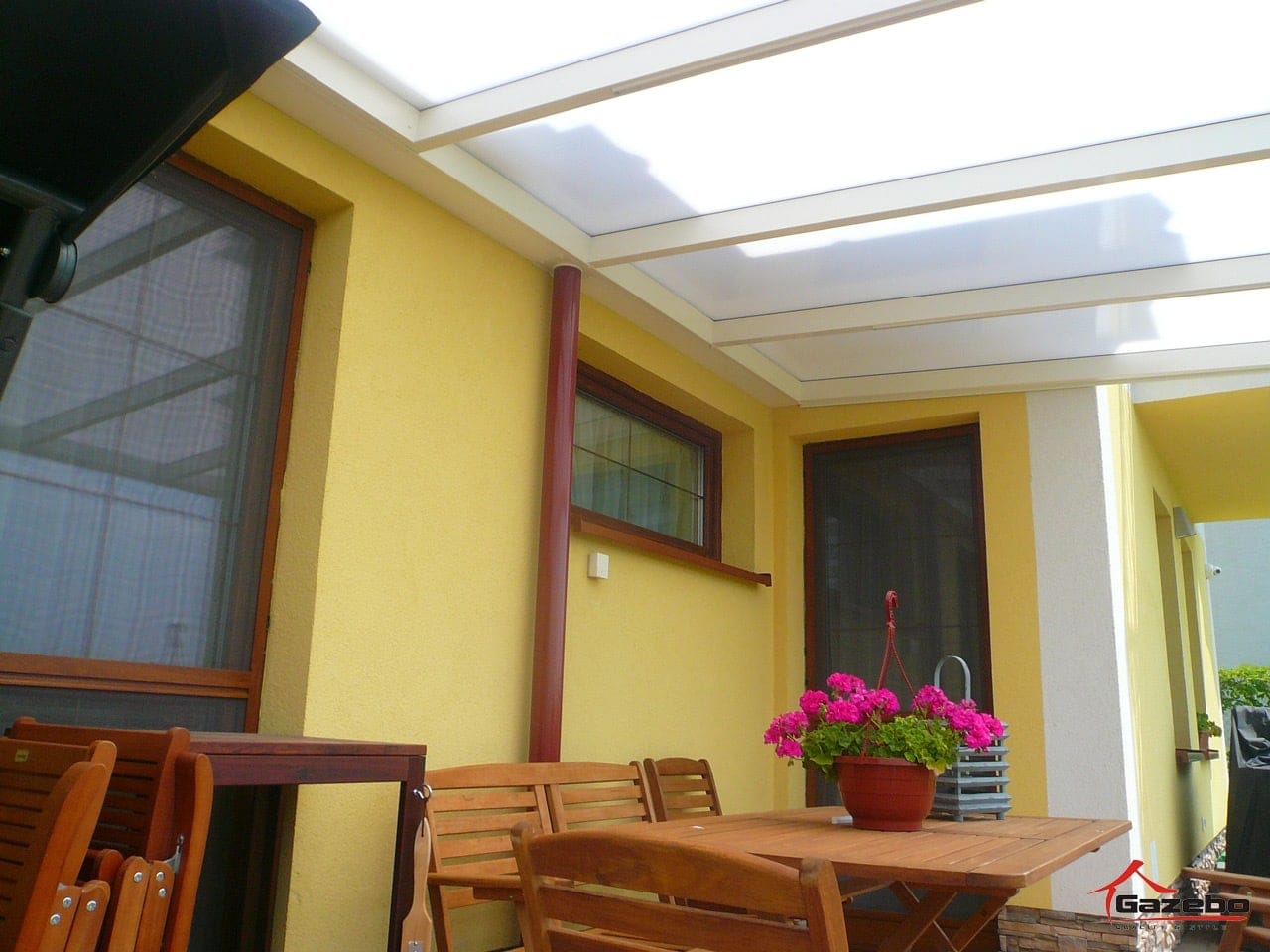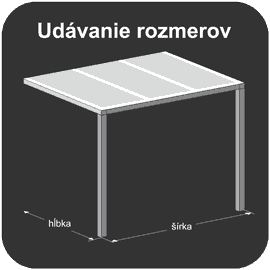 Type
installation
Number of poles
Colour
Dimensions width x depth (mm)
Pergola price without VAT
Mounting price without VAT
B1
2
Anthracite RAL 7016/White RAL 9016
3000 X 2000
784 €
230 €
B2
2
Anthracite RAL 7016/White RAL 9016
4000 x 2000
1 043 €
307 €
B3
3
Anthracite RAL 7016/White RAL 9016
5000 x 2000
1 241 €
384 €
B4
3
Anthracite RAL 7016/White RAL 9016
6000 x 2000
1 394 €
461 €
B5
3
Anthracite RAL 7016/White RAL 9016
7000 x 2000
1 545 €
538 €
B6
3
Anthracite RAL 7016/White RAL 9016
3000 x 2500
979 €
230 €
B7
3
Anthracite RAL 7016/White RAL 9016
4000 x 2500
1 252 €
307 €
B8
3
Anthracite RAL 7016/White RAL 9016
5000 x 2500
1 550 €
384 €
B9
3
Anthracite RAL 7016/White RAL 9016
6000 x 2500
1 743 €
384 €
B10
3
Anthracite RAL 7016/White RAL 9016
7000 x 2500
1 937 €
538 €
B11
3
Anthracite RAL 7016/White RAL 9016
3000 x 3000
1 135 €
230 €
B12
3
Anthracite RAL 7016/White RAL 9016
4000 x 3000
1 331 €
307 €
B13
3
Anthracite RAL 7016/White RAL 9016
5000 x 3000
1 632 €
384 €
B14
3
Anthracite RAL 7016/White RAL 9016
6000 x 3000
1 904 €
461 €
B15
3
Anthracite RAL 7016/White RAL 9016
7000 x 3000
2 167 €
538 €