The Carthage wooden pergola fits into any minimalist exterior with its impressive frontal overlaps and modern lines.
The denser wooden beams of the pergola highlight its robustness and high quality.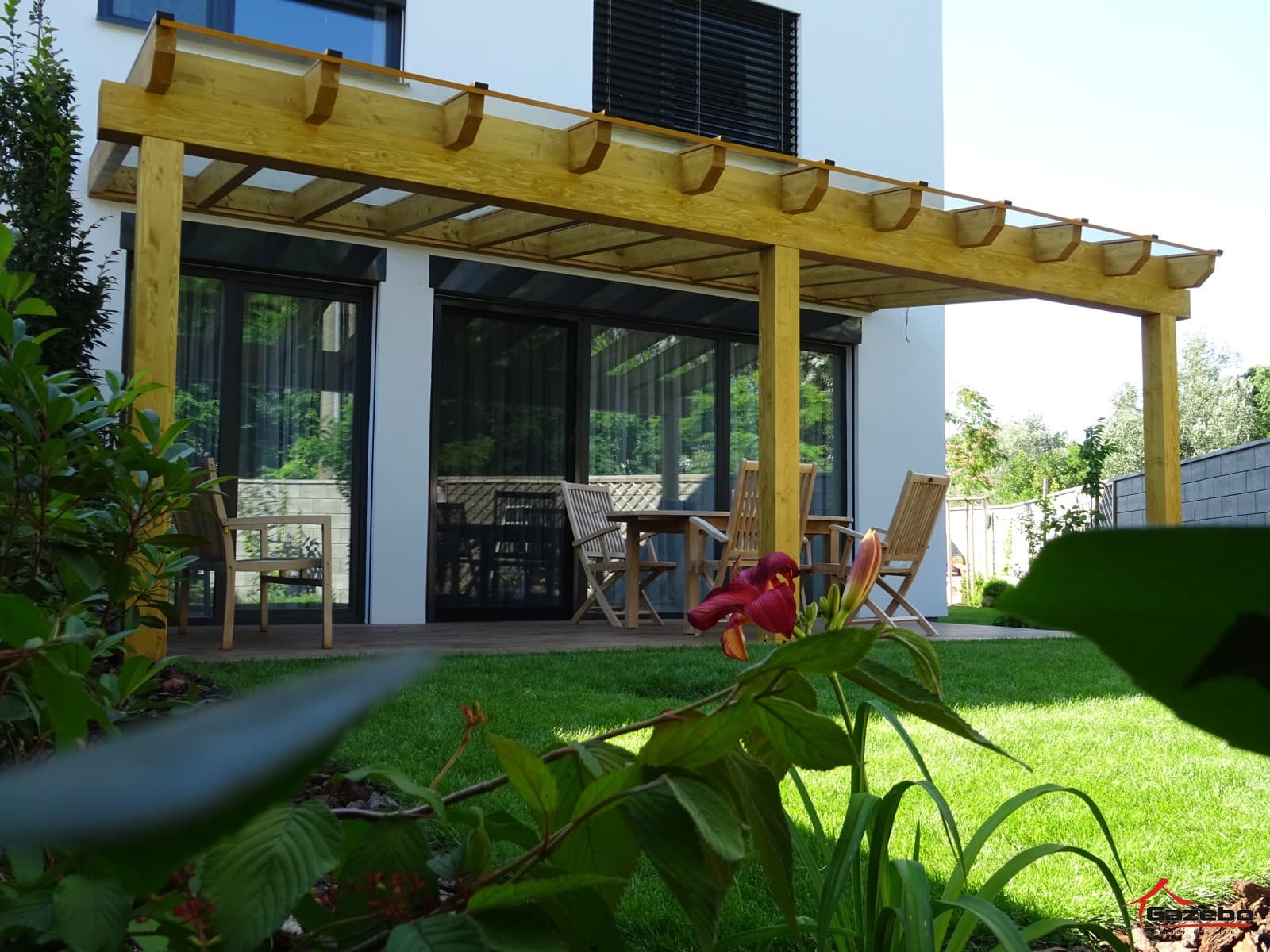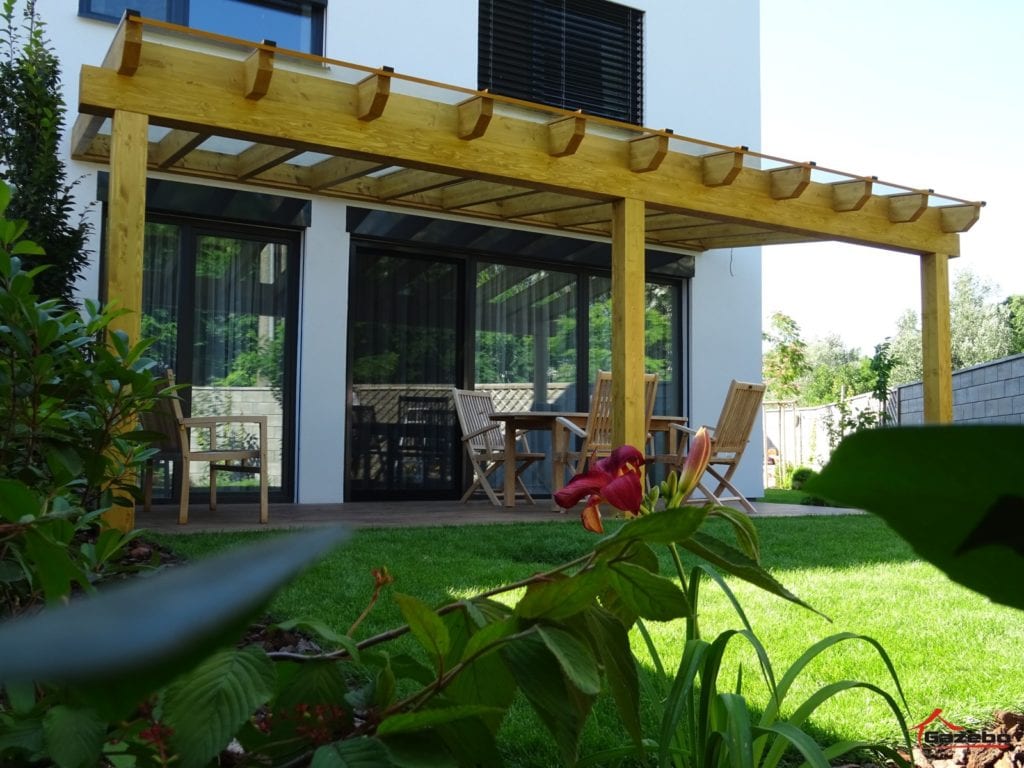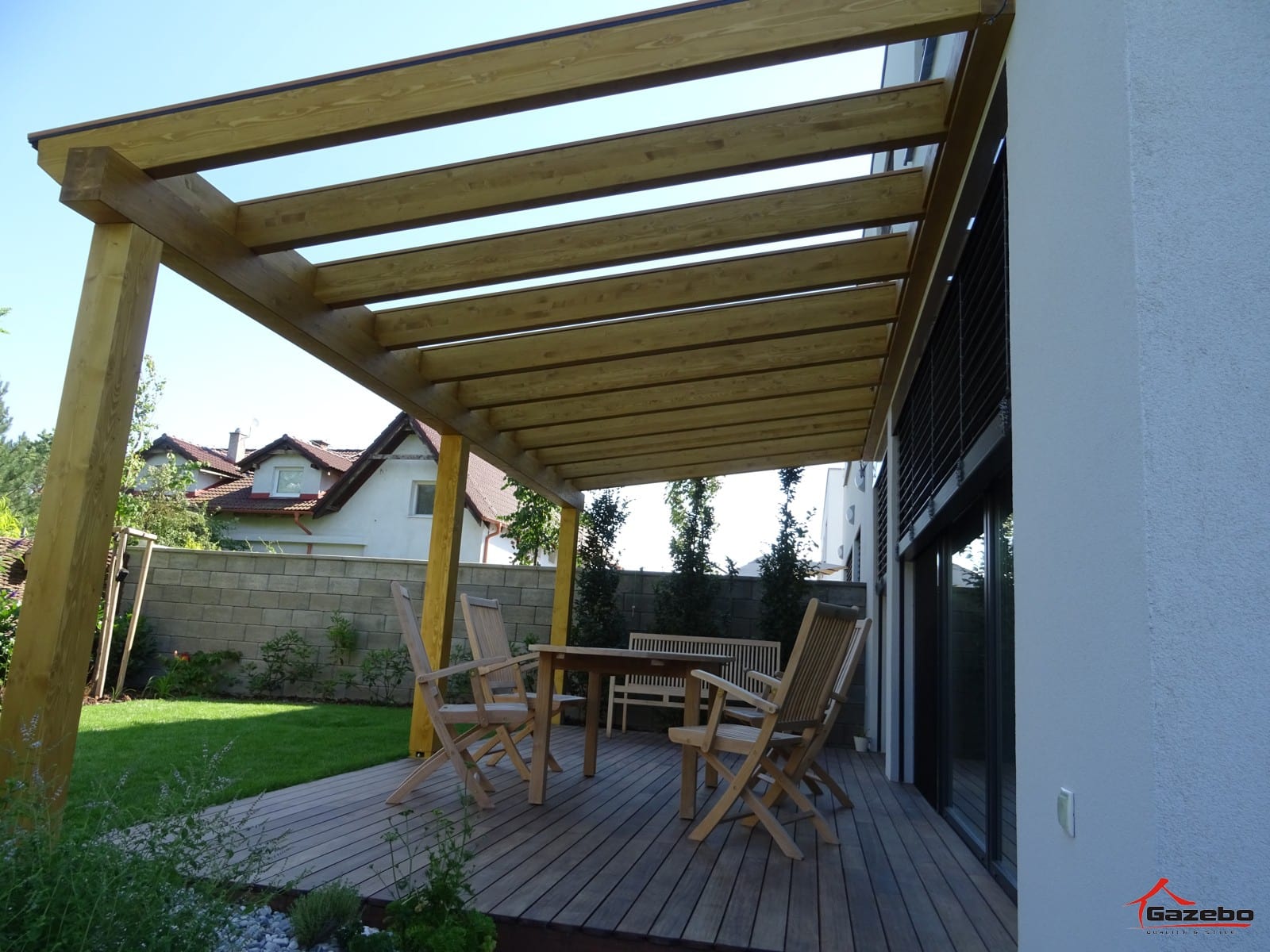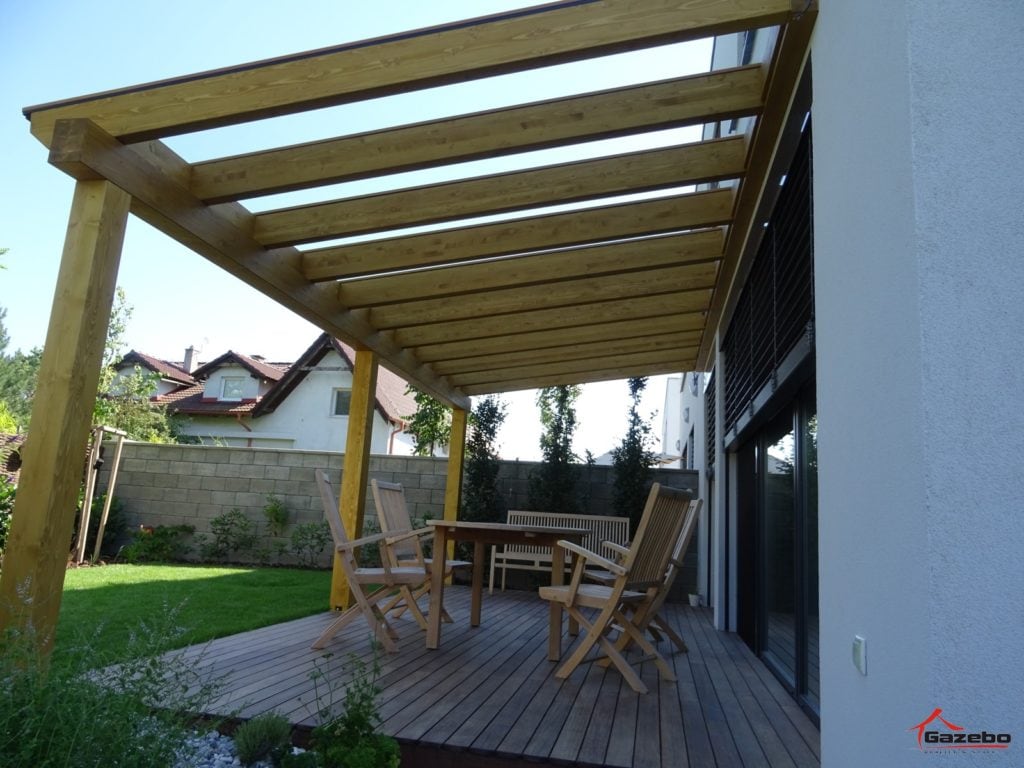 The inclination of the wooden pergola The larger inclination of the Carthage wooden pergola is based on the classic wooden pergolas, which is the only similarity to those. The corners of the pergola are braceless.
Precise joints can be found in every detail of the pergola. Thanks to the layering and glueing technology these joints remain unchanged throughout the lifetime of the pergola.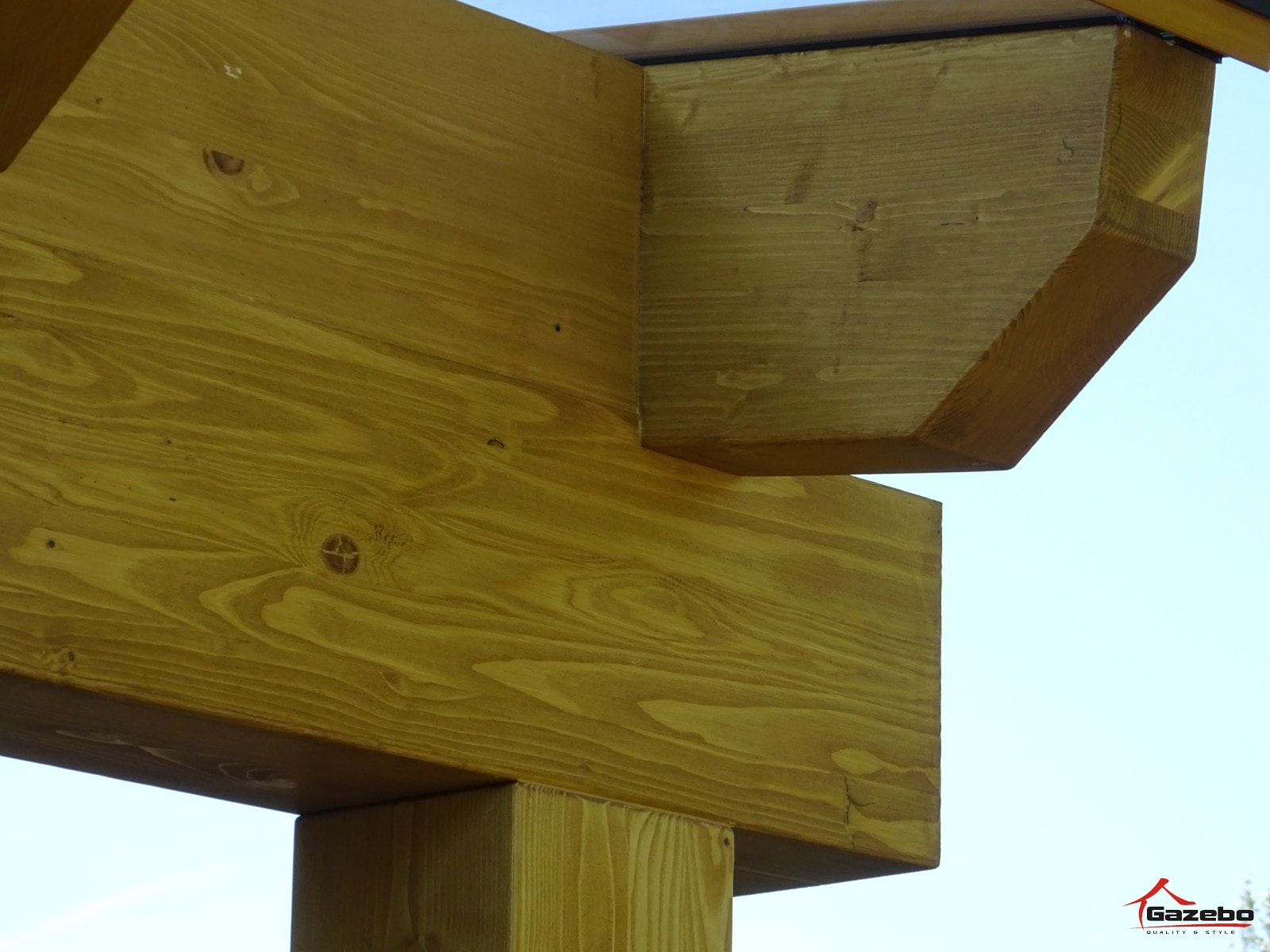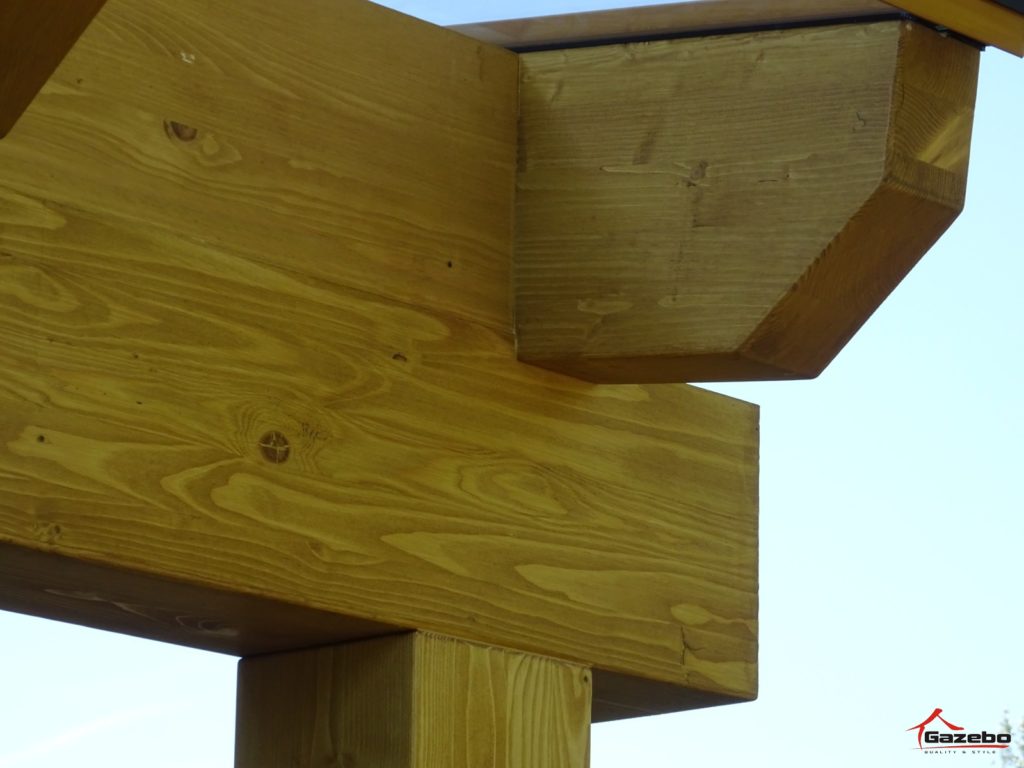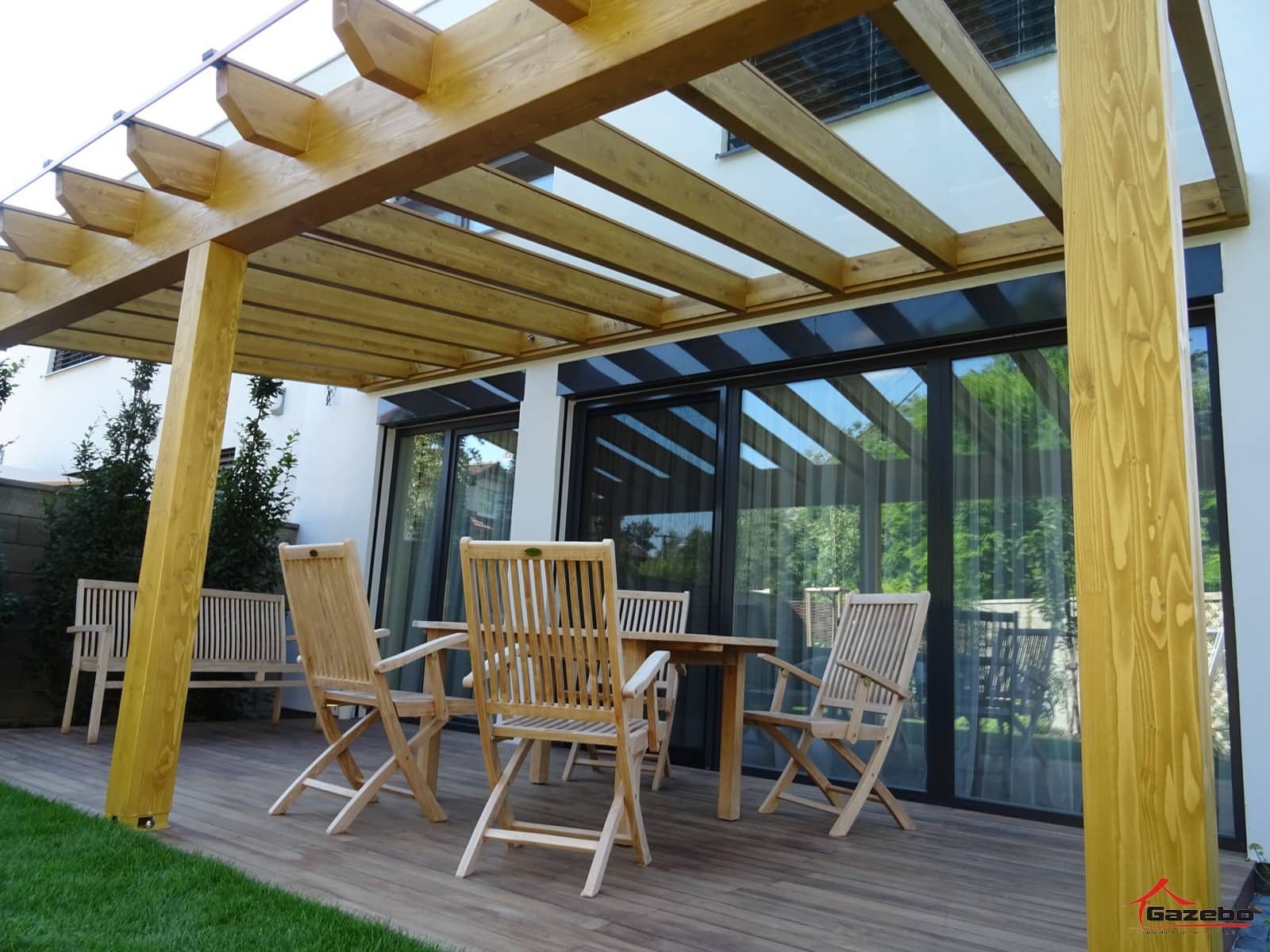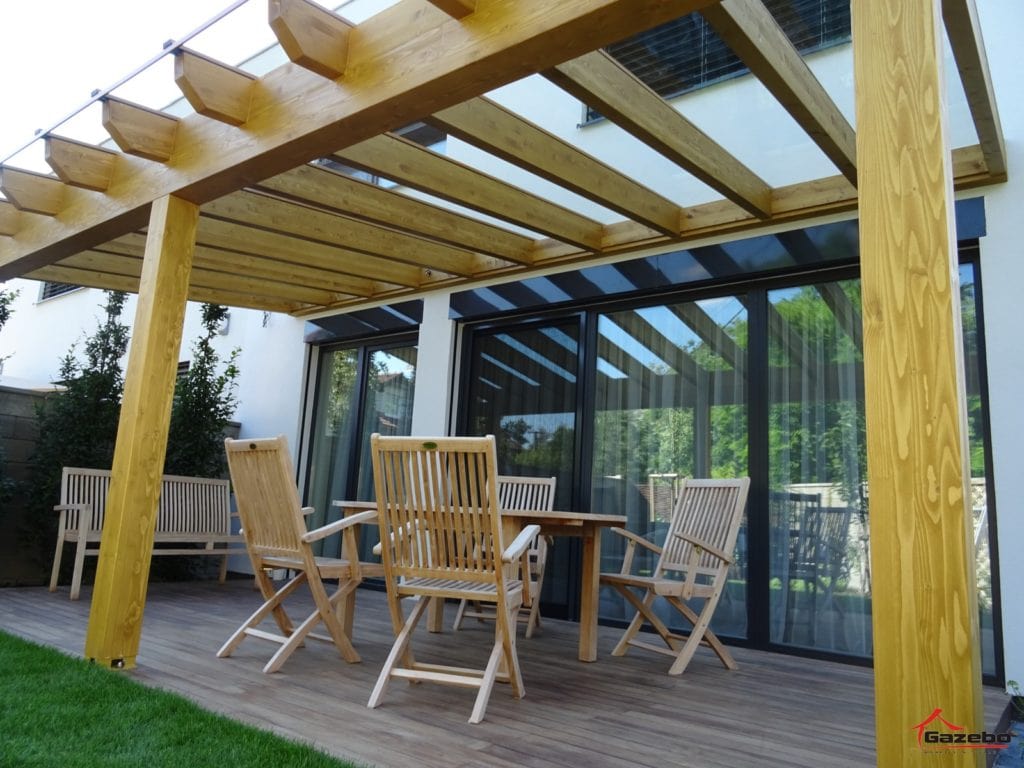 The 100% accuracy of the joints and the premium quality material used for our pergolas make our products extraordinary.
Our premium quality materials ensure that our pergolas, carports and pavilions remain appealing and keep their excellent quality after several years.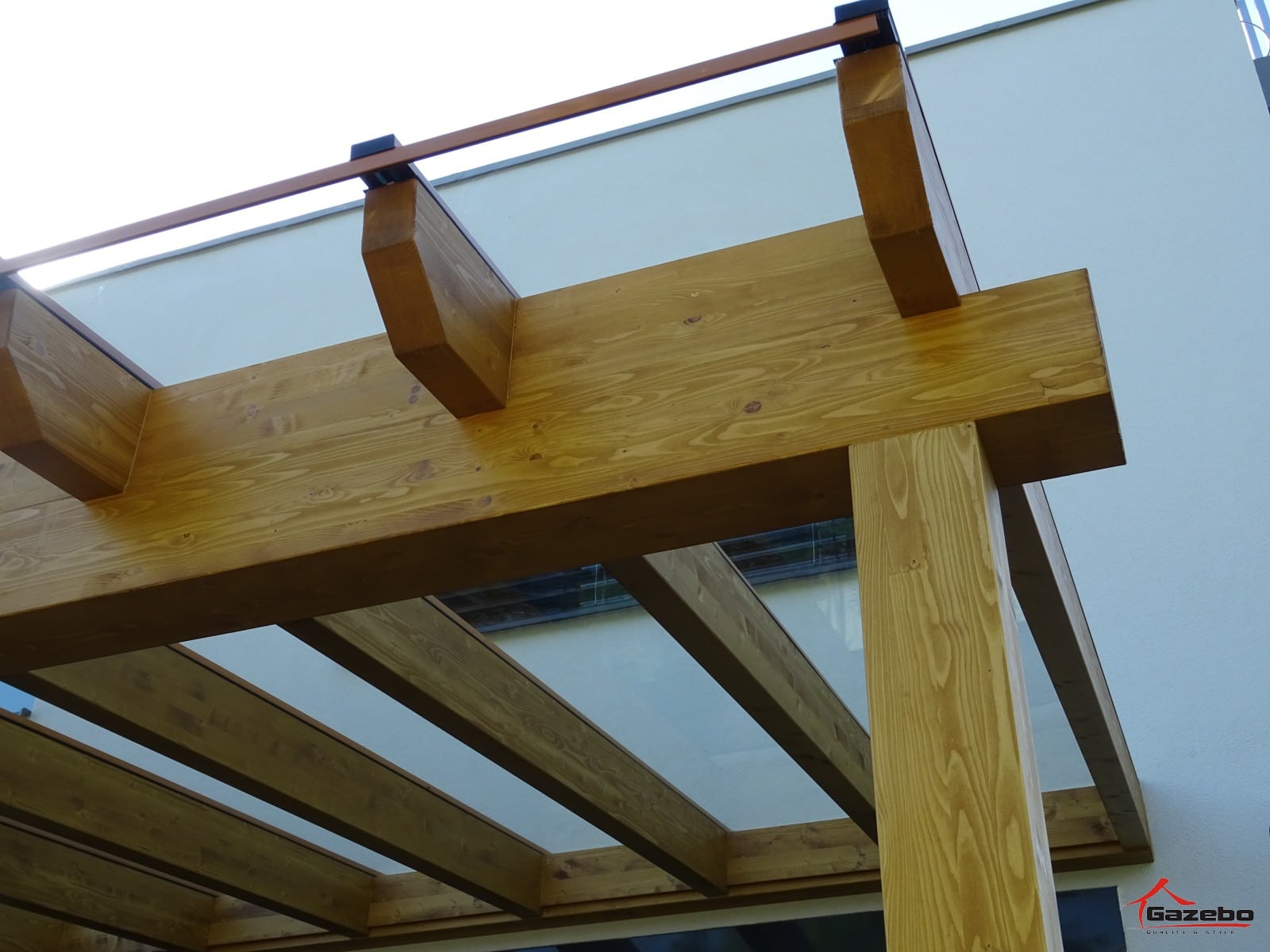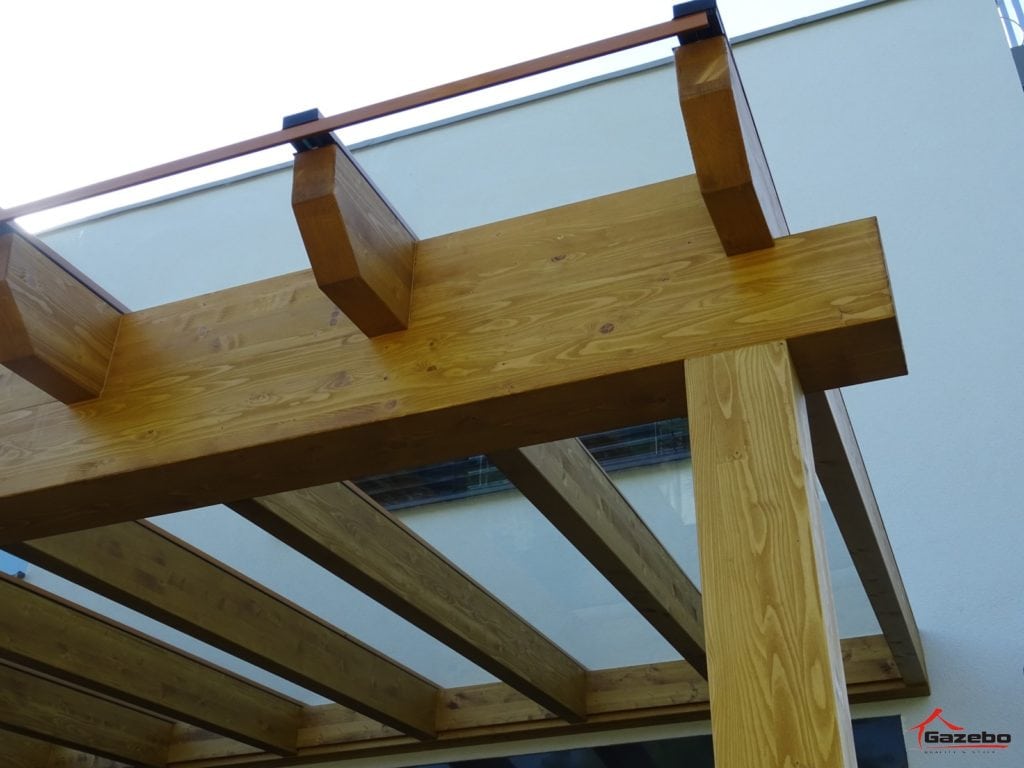 The custom-designed CNC-technology fittings make the pergola simply perfect.