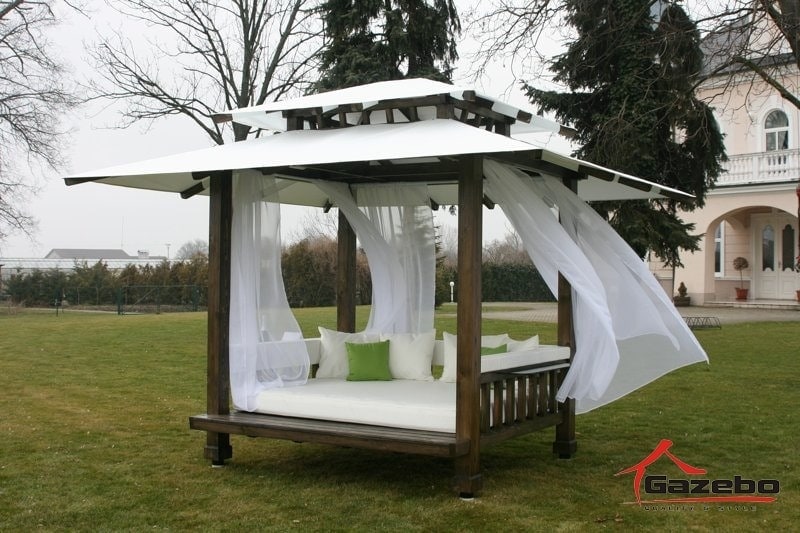 Do you like sunny days? Would you sometimes love to lay down in the garden, let the summer wind stroke you and enjoy doing nothing with your eyes closed? If the answer is yes, the Oasis garden pavilion is for you.
The double roof is not only an interesting design element. The space between the two layers leads the warm air out preventing the pavilion from overheating. The linen we use is the Rolls Royce of its kind.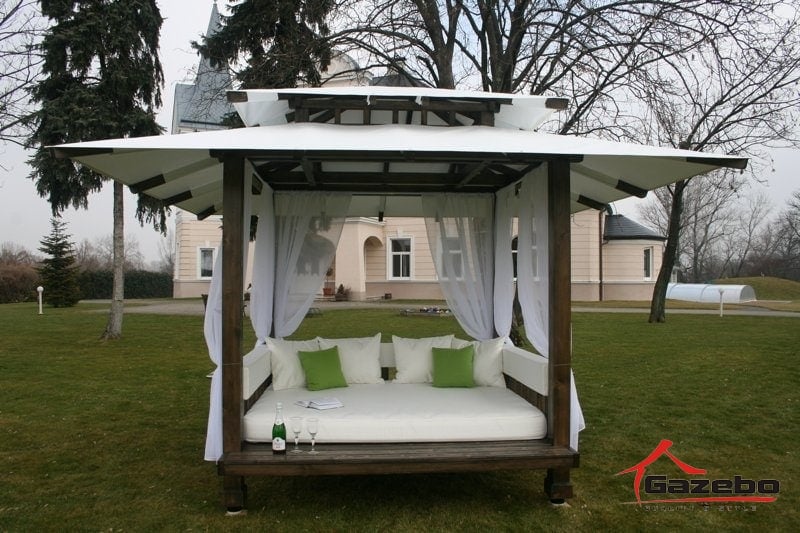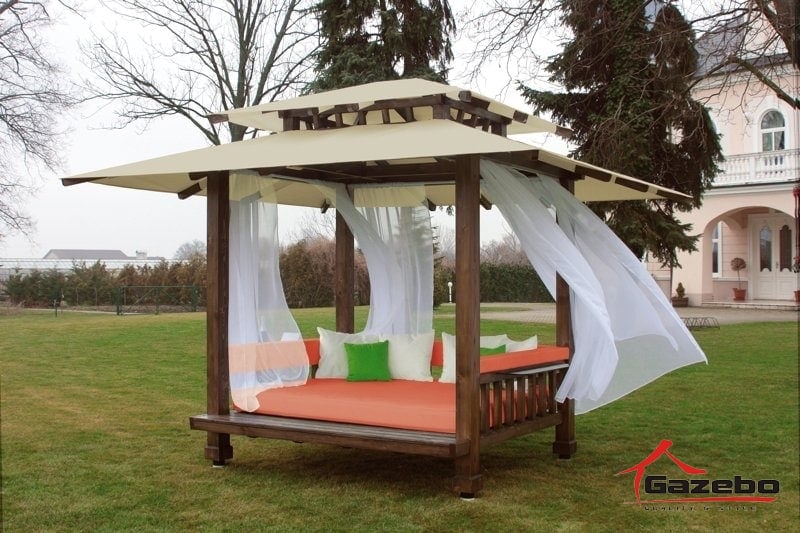 Unbelievably soft, yet resistant against bad weather. It resists everything: strong wind, extreme heat, UV radiation, guano, fungus and saltwater. Easy to fit and assemble. Comes with several years guarantee. More details about cleaning can be found under "How to clean the awnings"
A good quality, 17 cm thick, comfortable mattress is another important element of the Oasis pavilion.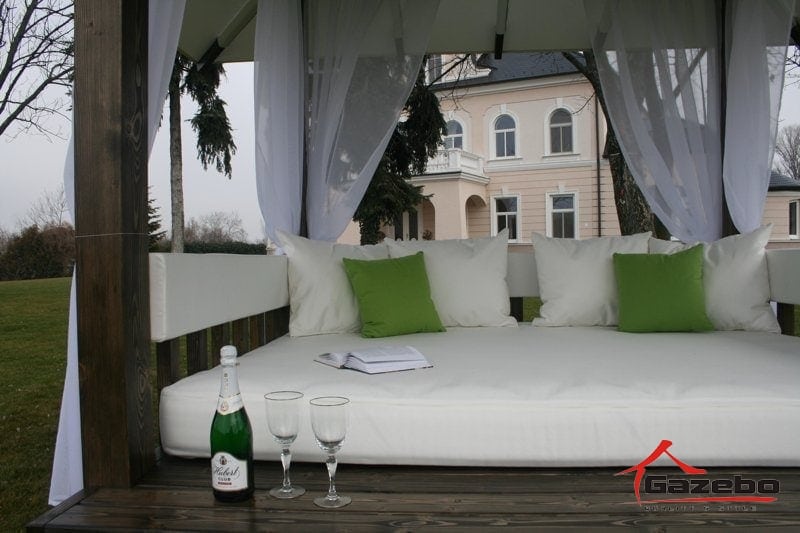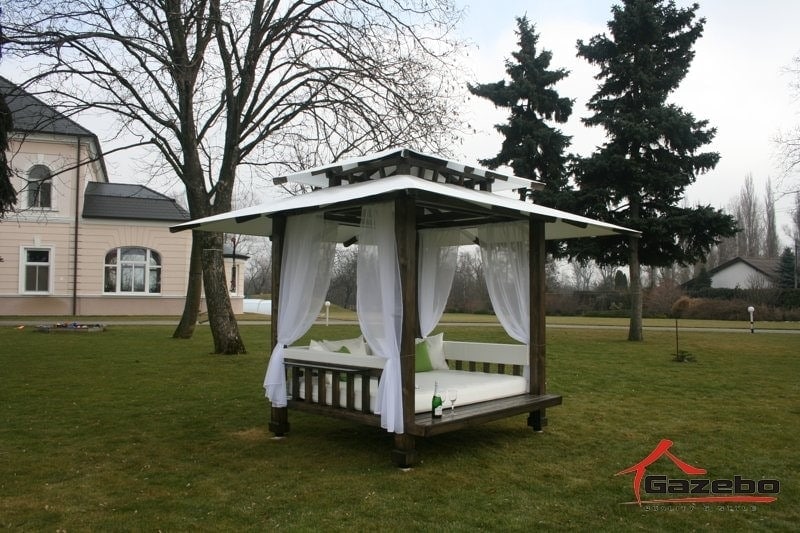 The upholstery is designed specifically for outdoor use. Soft to touch, colourfast, water, oil and UV resistant and are easy to clean. More information about cleaning can be found under "How to keep the upholstery clean".
The Oasis pavilion is elaborated to the last detail. The quality of the material we use will satisfy your needs even after several years.