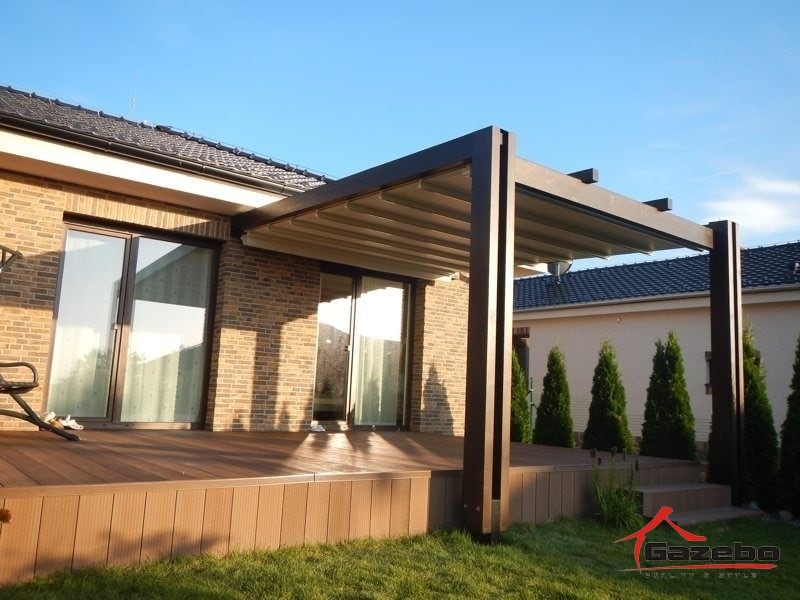 Rio Grande 2013 garden pergola
A Rio Grande 2013 garden pergola is an improved version with a smoother blind-roller mechanism.
The awning is elegantly attached to the robust construction of the garden pergola.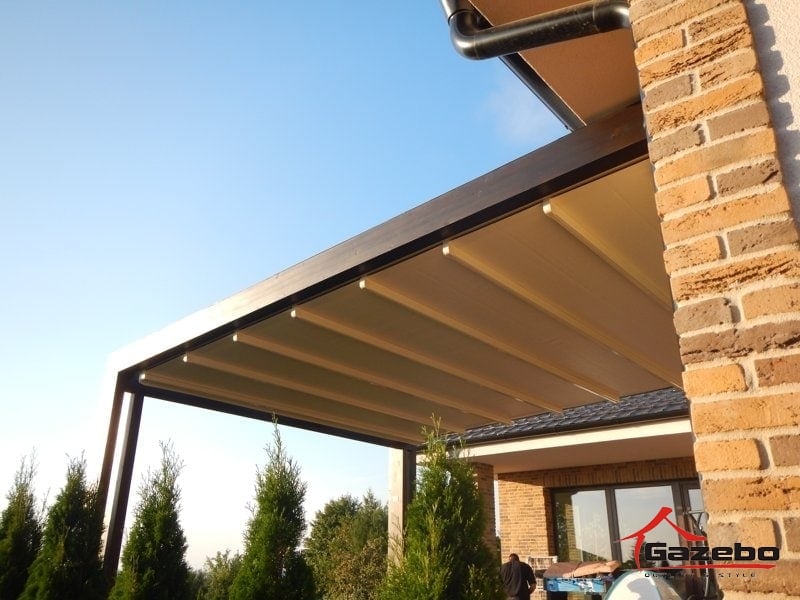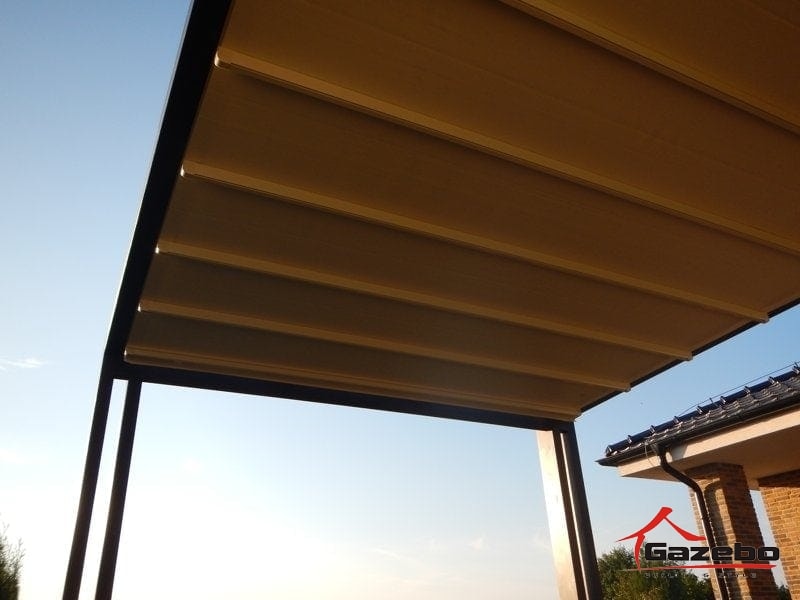 We use the latest technology for the structure of the Rio Grande 2013 garden pergola. Thin layers of wood are first glued than pressed together. This ensures the pergola's lifetime durability and prevents barriers for the blind-roller mechanism caused by deformations in the wood.
The surface of the wood is smoothed three times before the final smoothing. The quality of the coating ensures a carefree use for at least 10 years.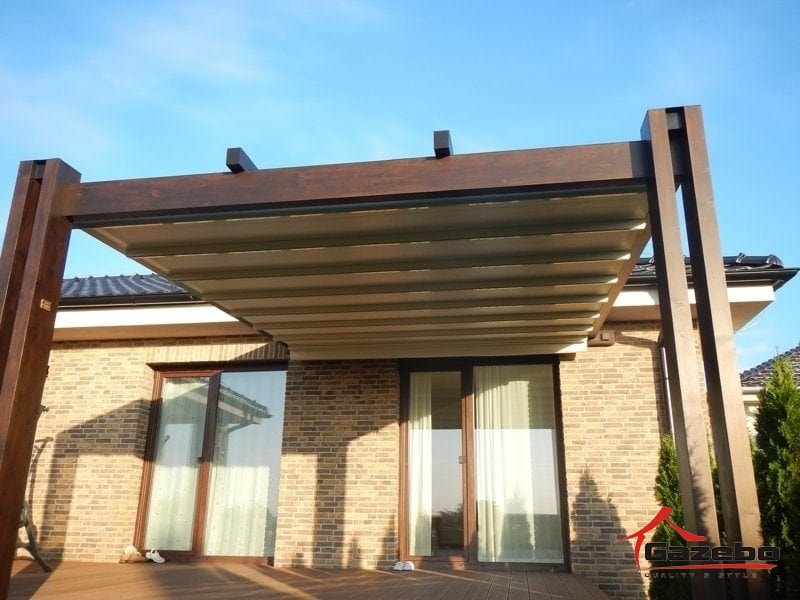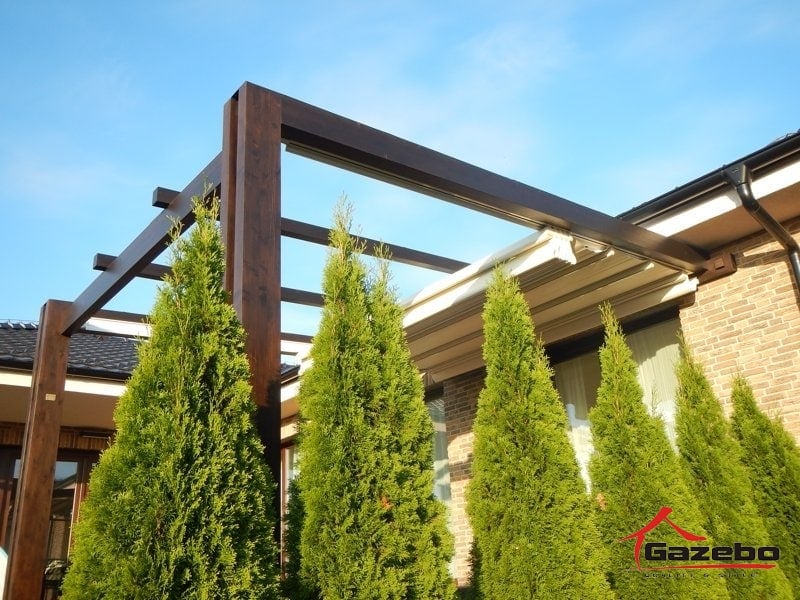 We understand that only the best quality material can guarantee that the pergola resists bad weather and will look like new for years.
"Sign of exclusivity" – an engraved copper label is attached to each of our pergolas and pavilions.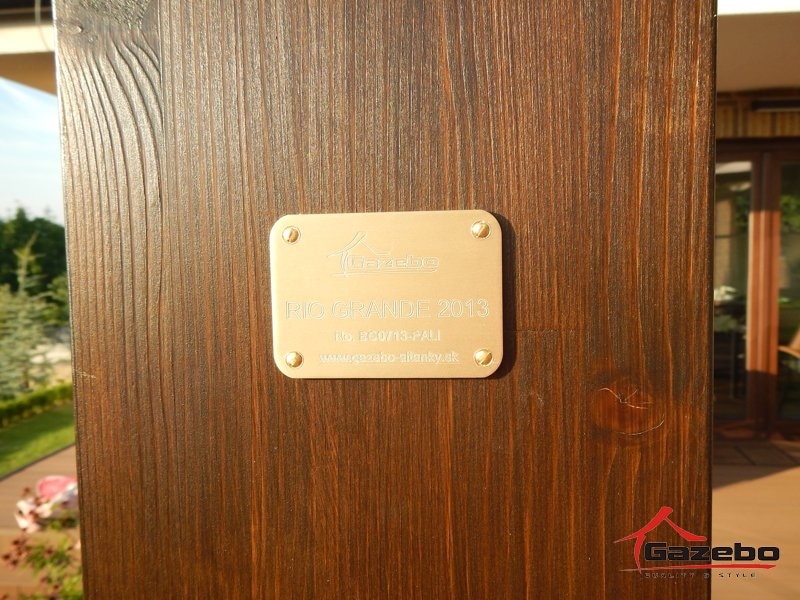 The custom-designed CNC-technology fittings make the pergola simply perfect.