Our Economic Class aluminium pergolas retain their shape during their lifetime. No cracking or bending unlike with simple pergolas made of cant. Economic Class pergolas are also easy to maintain. No need for repainting.
The Economic Class series is for those who prefer to stay at the golden mean.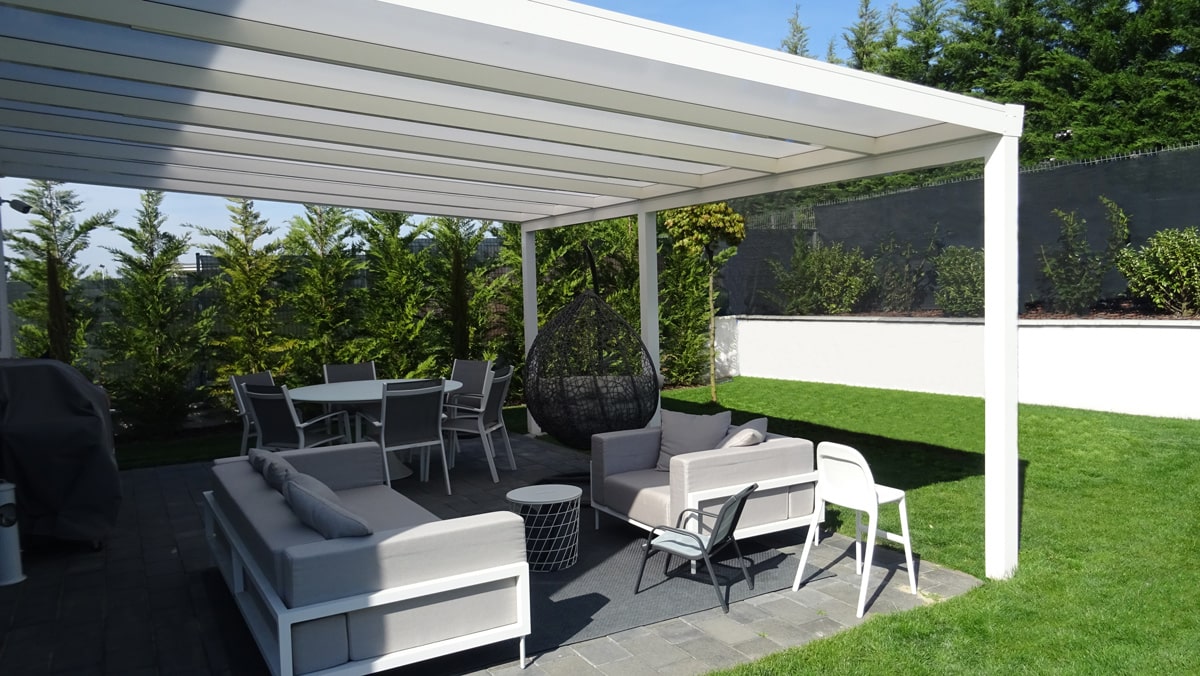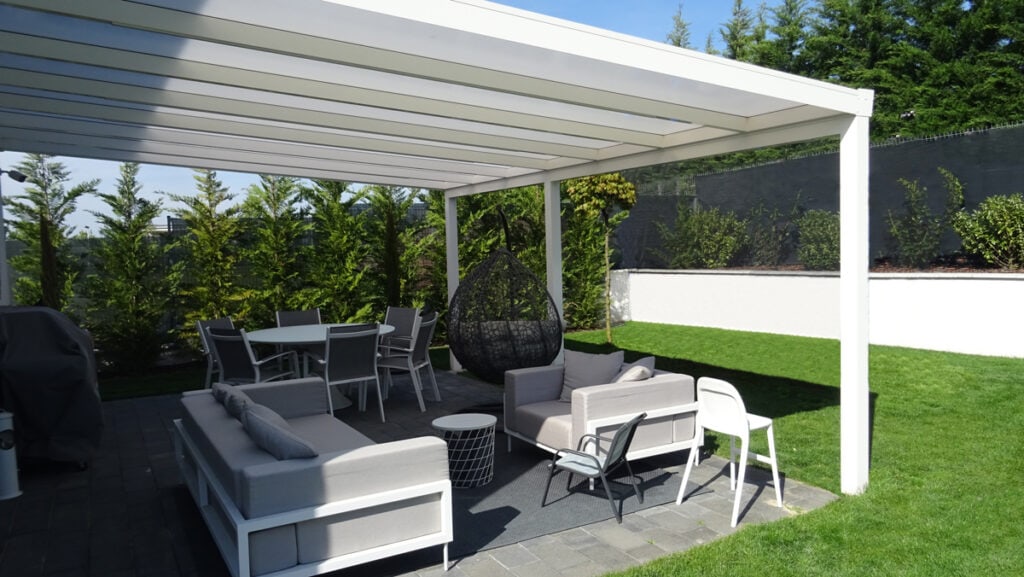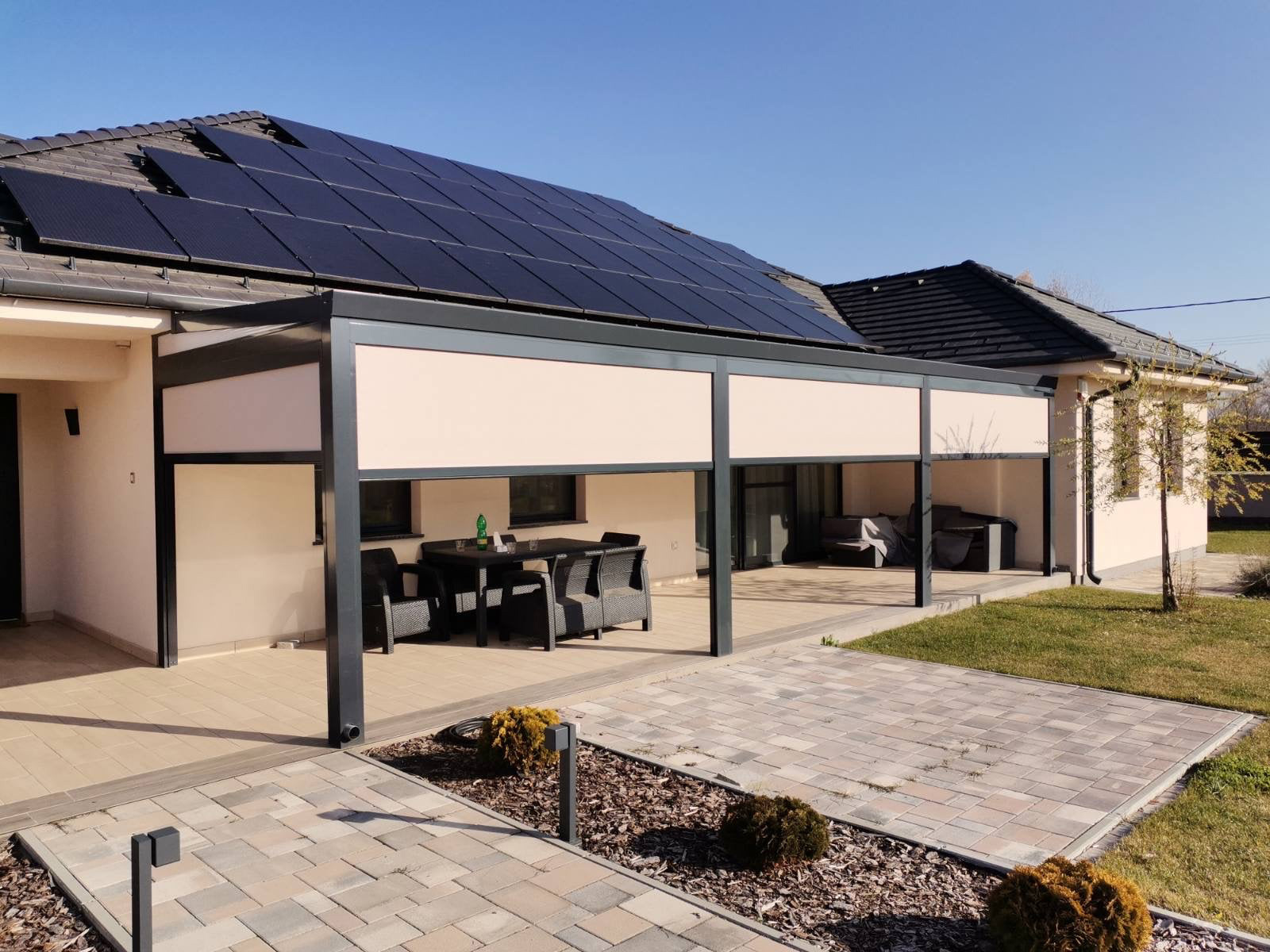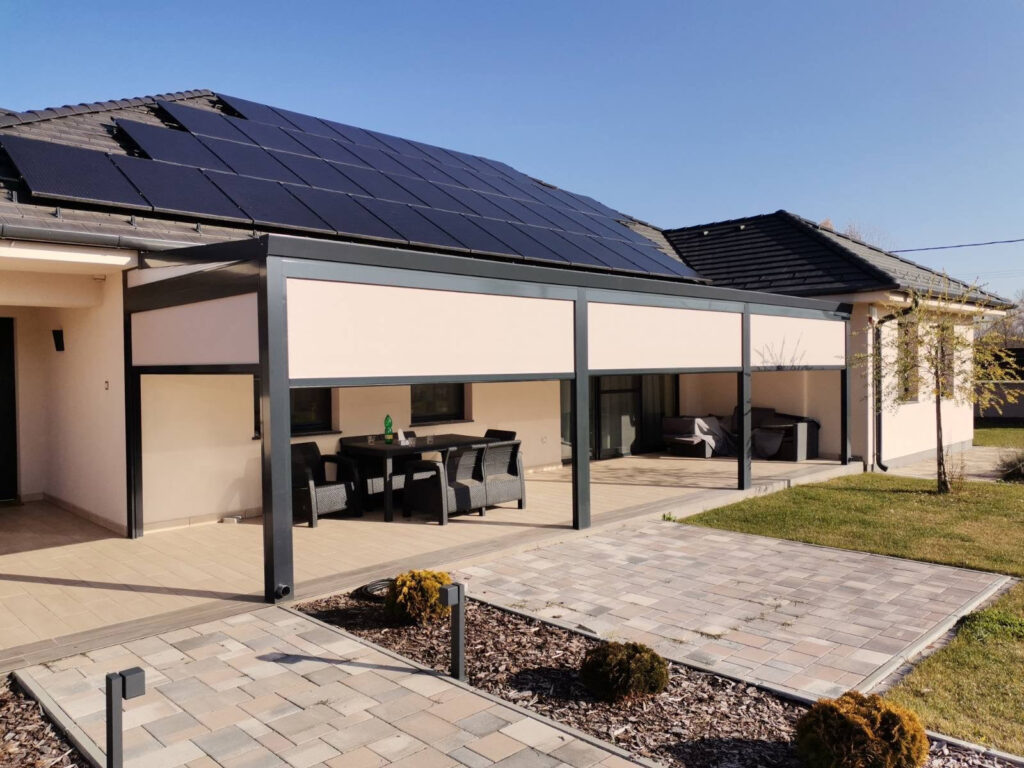 The front electronic roller blinds are extraordinary accessories to the aluminium pergola.
The decorative sill is the signature element of the Economic series. It is attached to the rain-pipe which channels rainwater invisibly, inside the columns.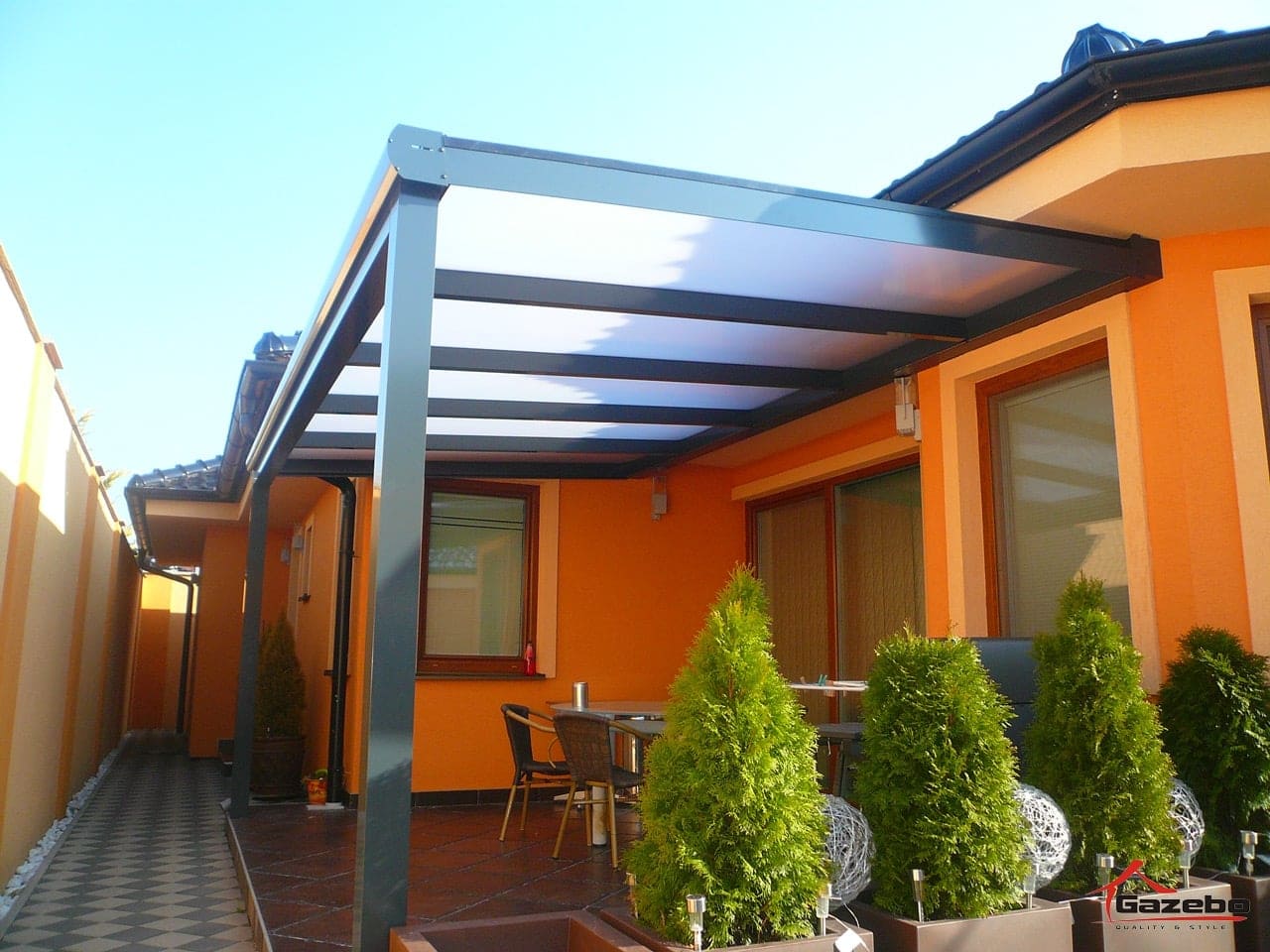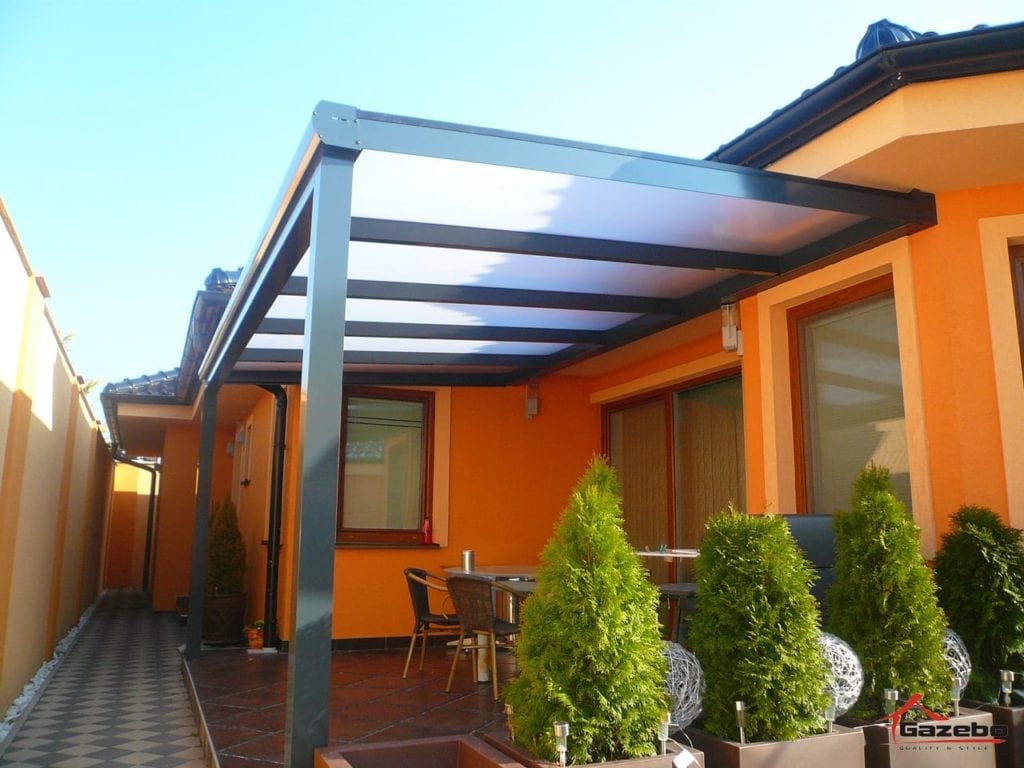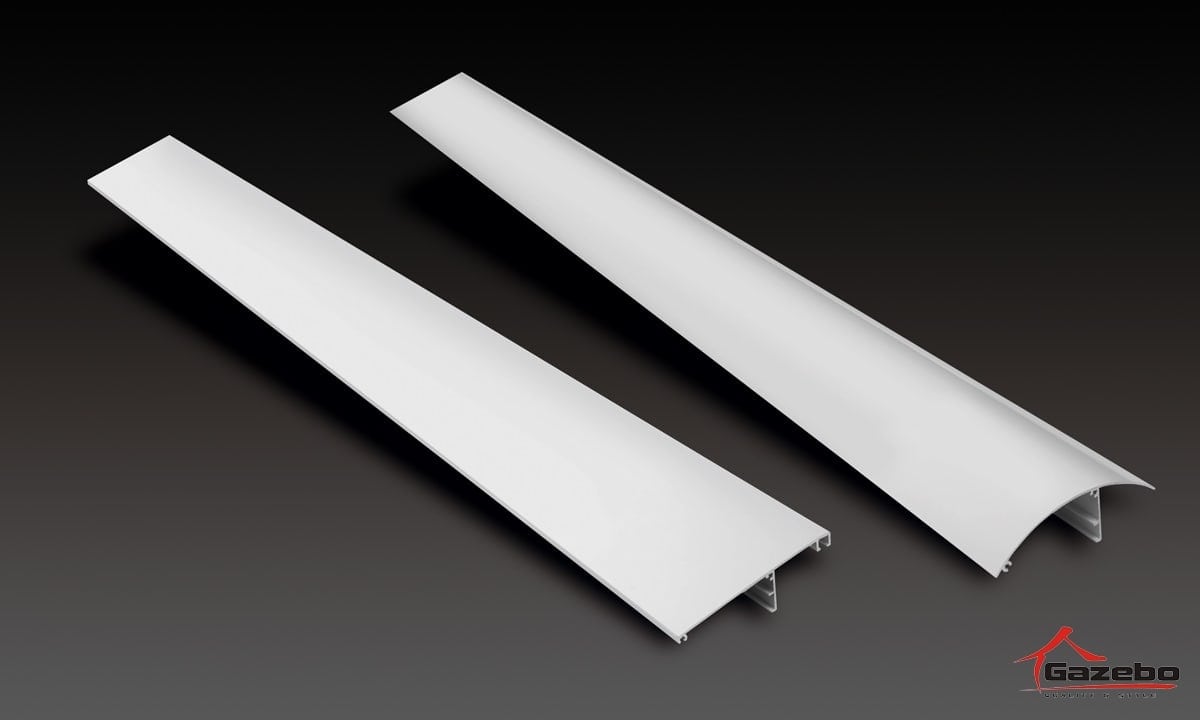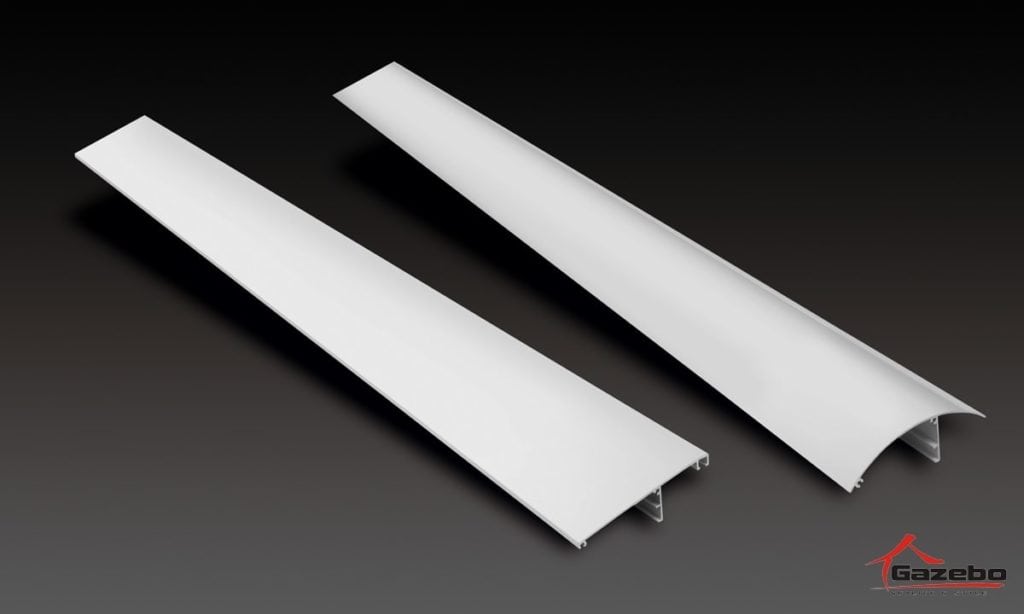 You can select from two different top mouldings.
What our Economic Class offer includes:
20 standard sizes
Static advice
Rubber cover strips (on demand)
16 mm polycarbonate cover sheet
transparent/frosted + other shades
Basic tones white RAL 9016, anthracite grey RAL 7016, silver RAL 9006, brown RAL 9017
Special colours
ISO 9001: 2009 certification
The polycarbonate cover sheets of the aluminium pergolas cannot be attached lengthwise and cannot provide a 100% protection against flooding. With our innovation, we can prevent these problems without stripping or damaging the roof.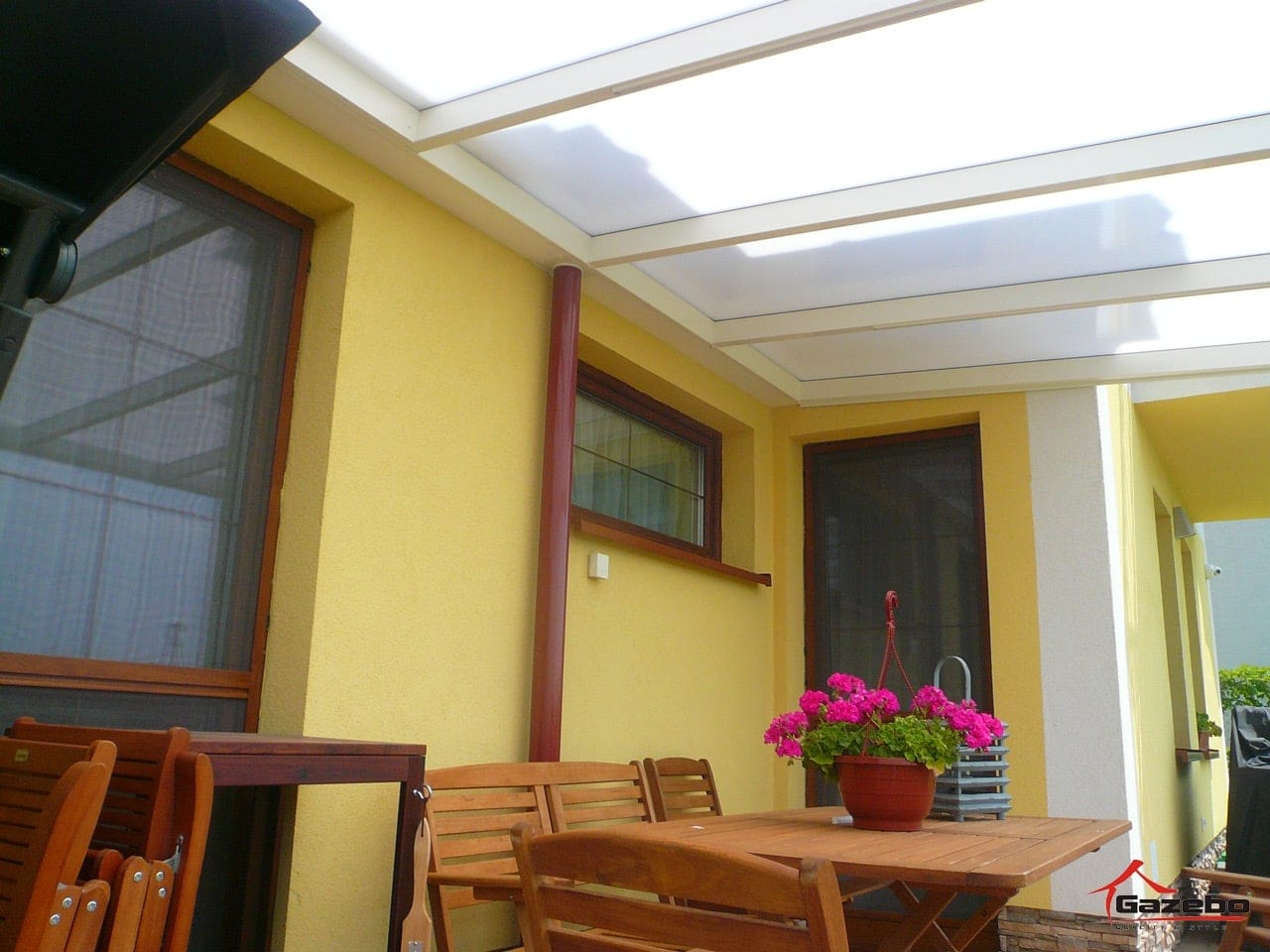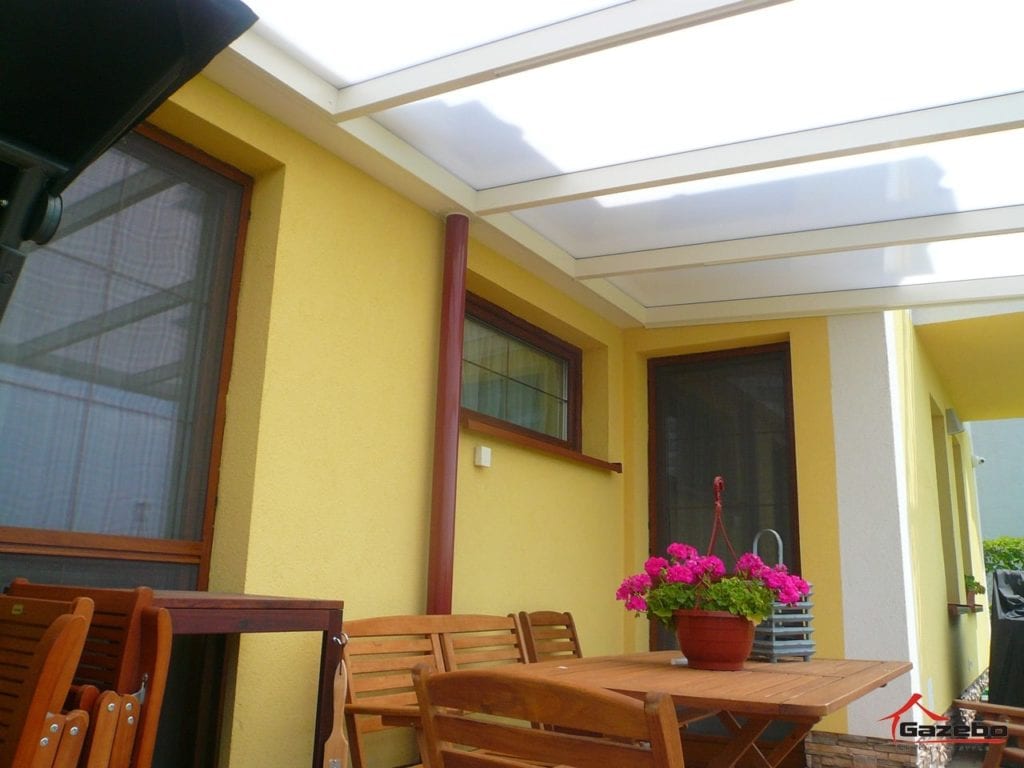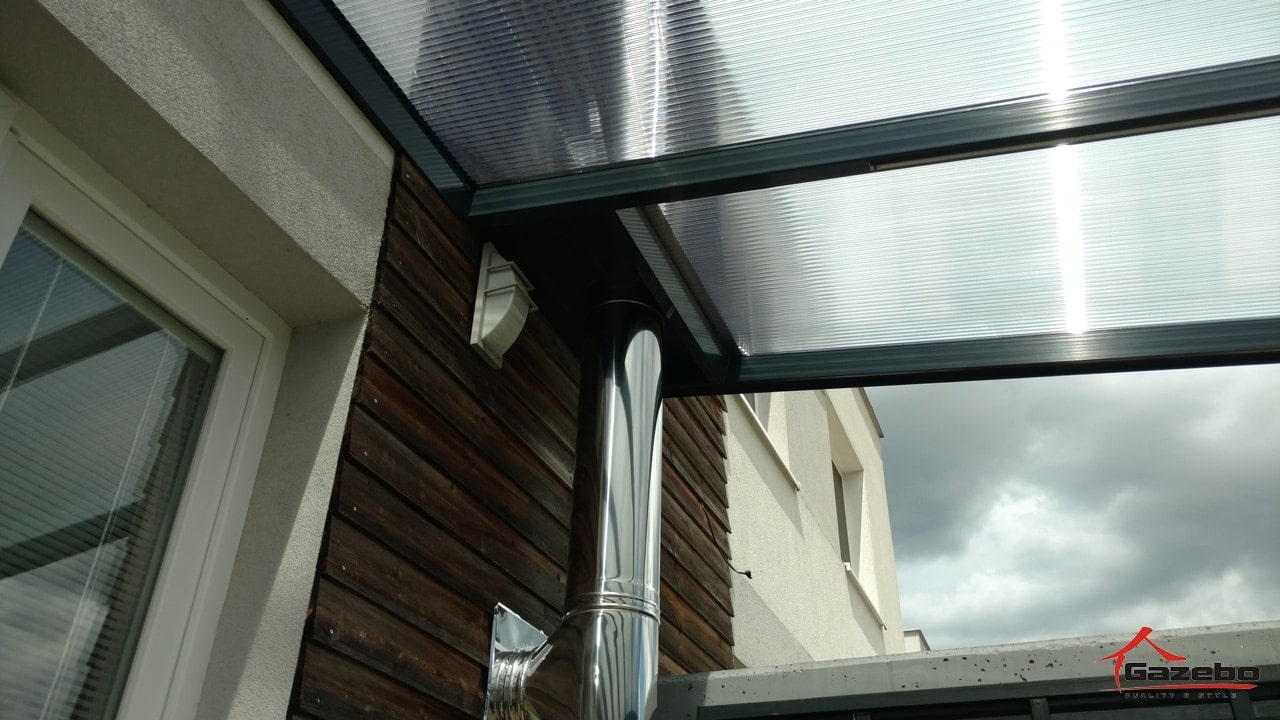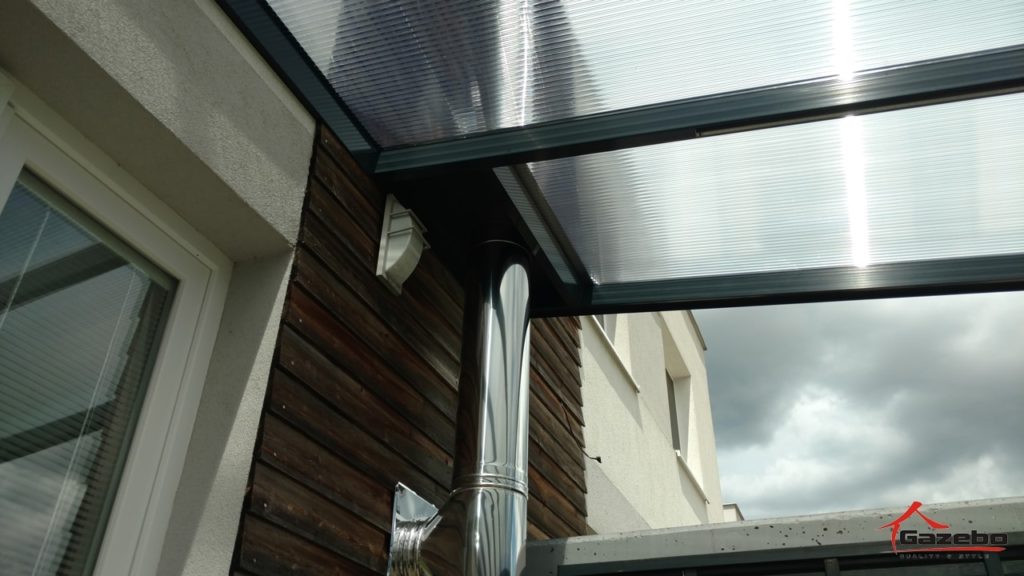 Rain-pipes and chimneys often cause problems when building aluminium pergolas. The easiest way to avoid these is to cut a suitably sized hole in the polycarbonate sheet for the rain-pipe. This, though, is not an ideal longterm solution neither in terms of esthetics nor of functionality.
Assembly of aluminum pergolas Economic class
Setup of Economic class aluminium pergola Modern design an no need to maintain - this is the strong side of our pergolas.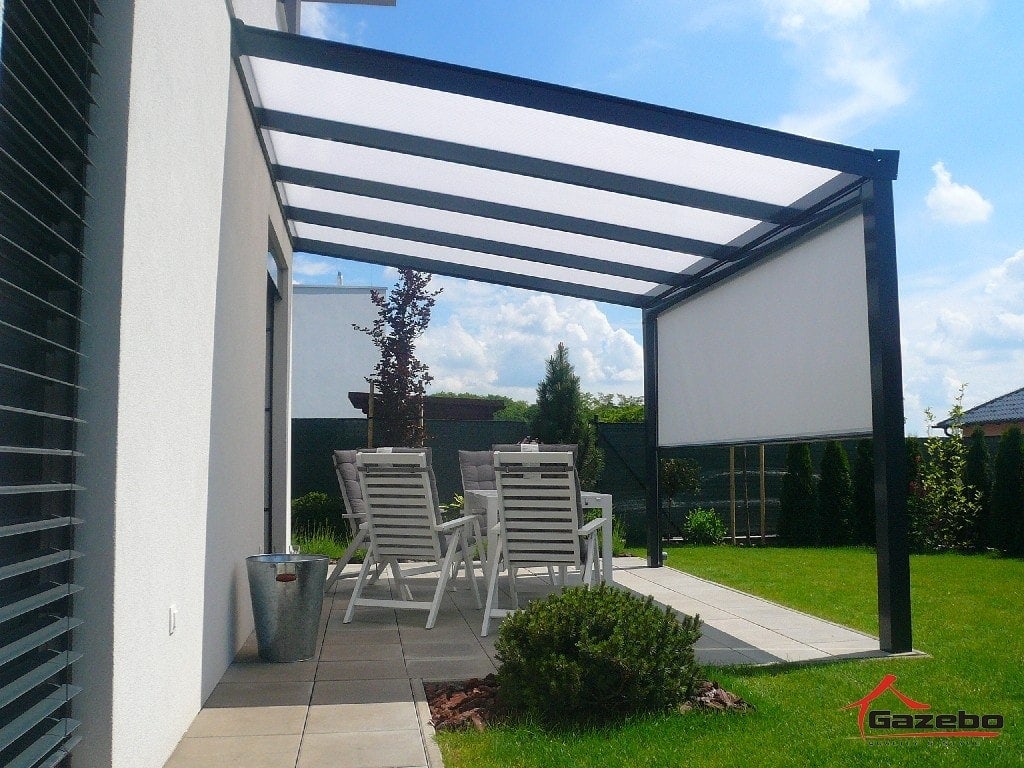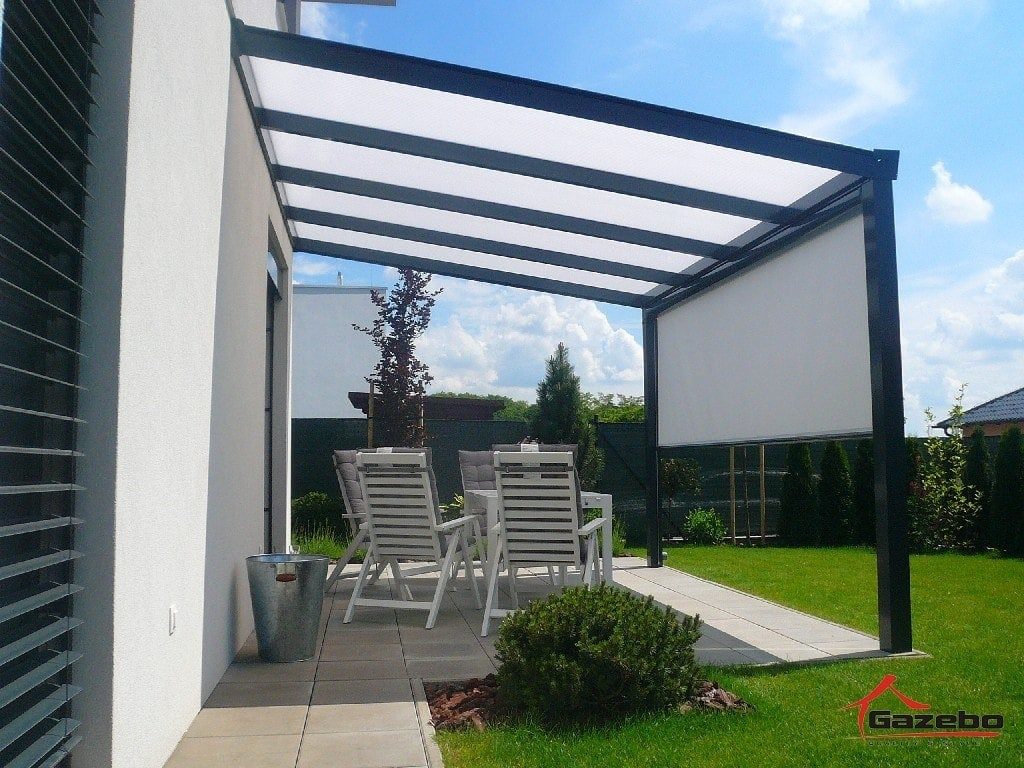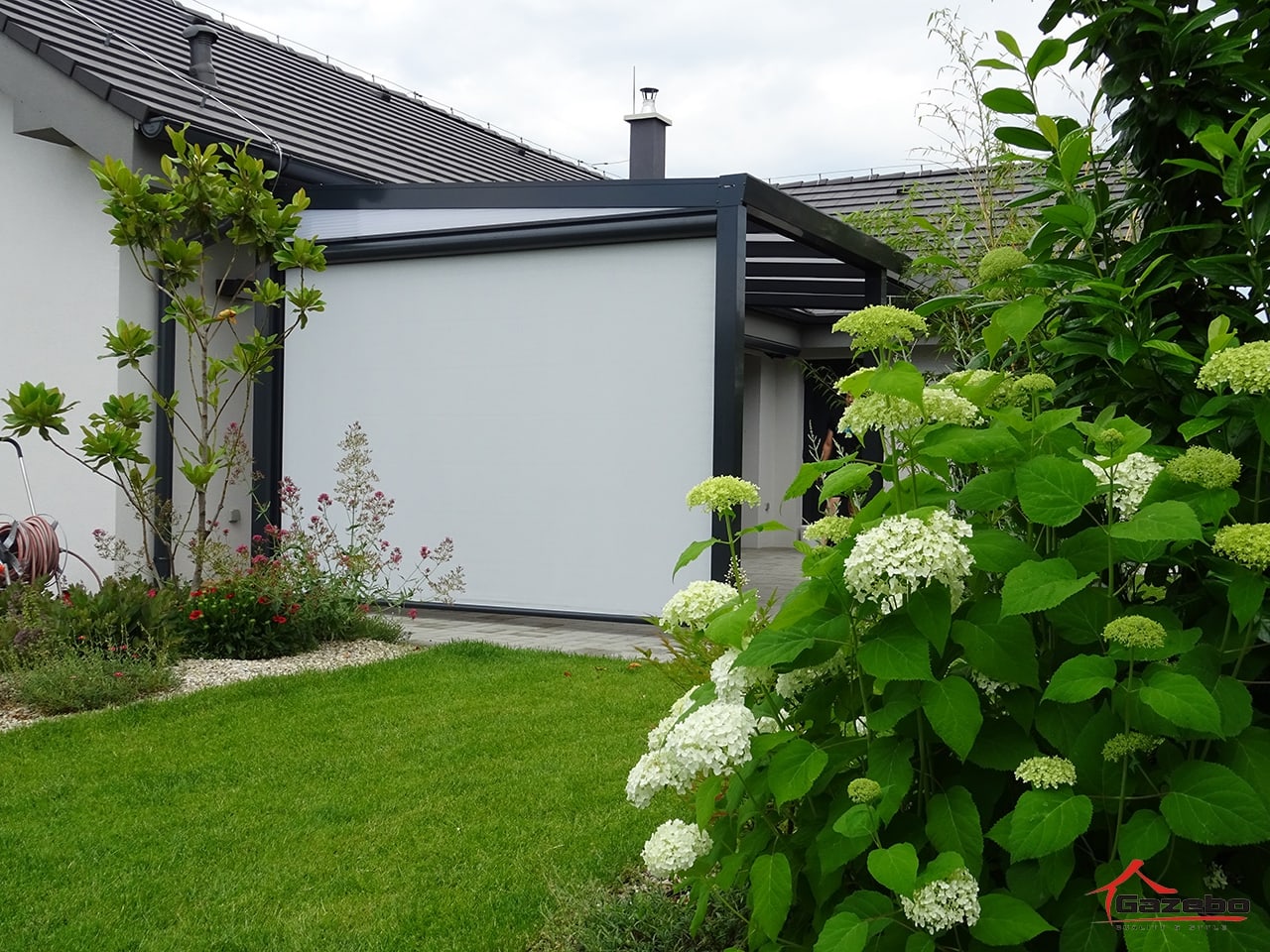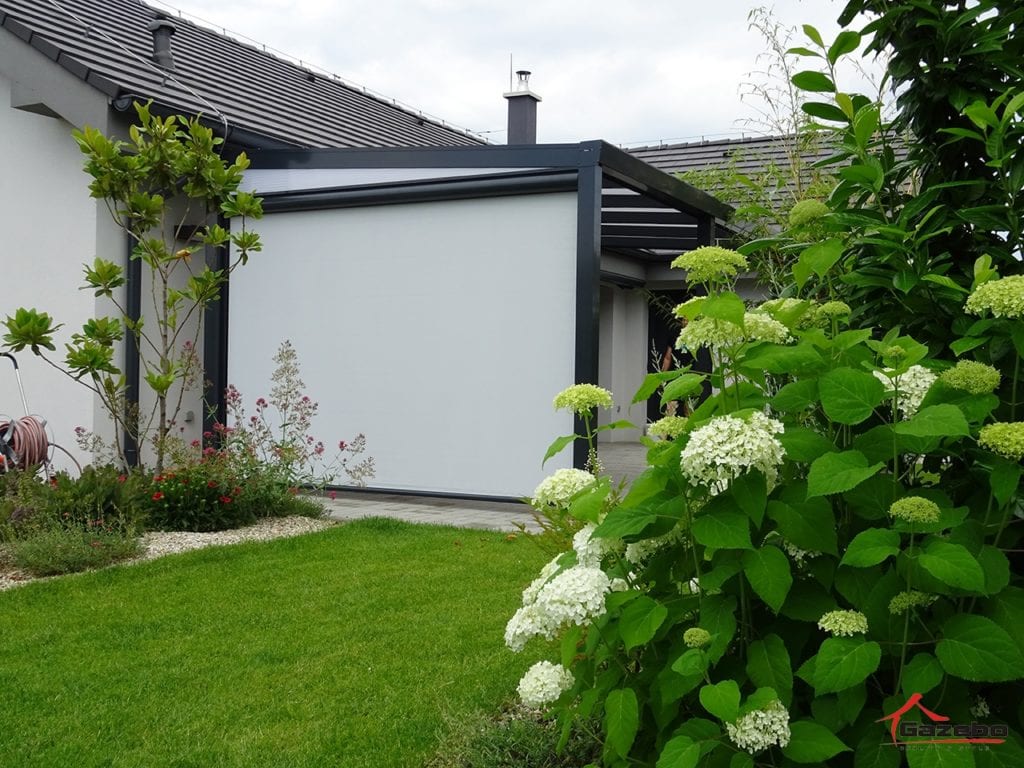 Our aluminium pergolas are highly adaptable. Front and side blinds can be easily added, whenever you need them.