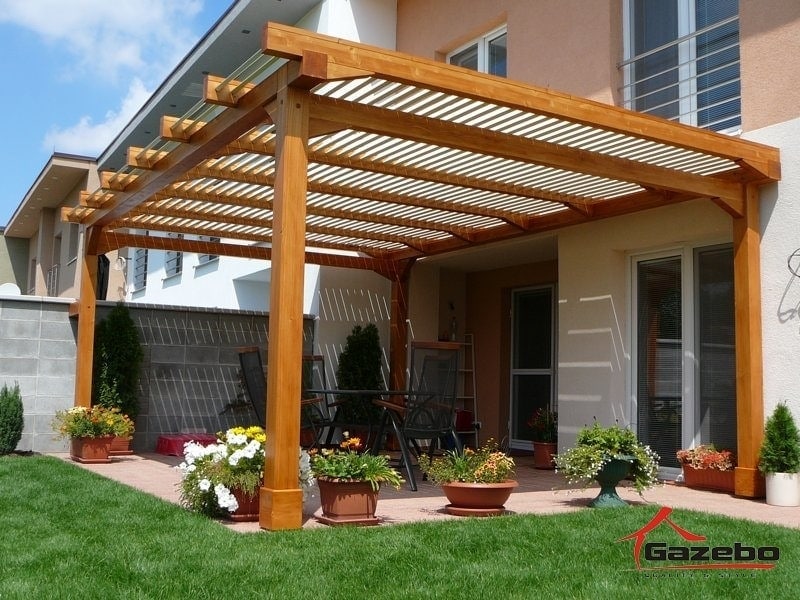 Our Acapulco garden pergola is a perfect fit for any contemporary garden with its design and airy structure.
The 5 m distance between its pillars enables you to have a good view of your garden from underneath the pergola.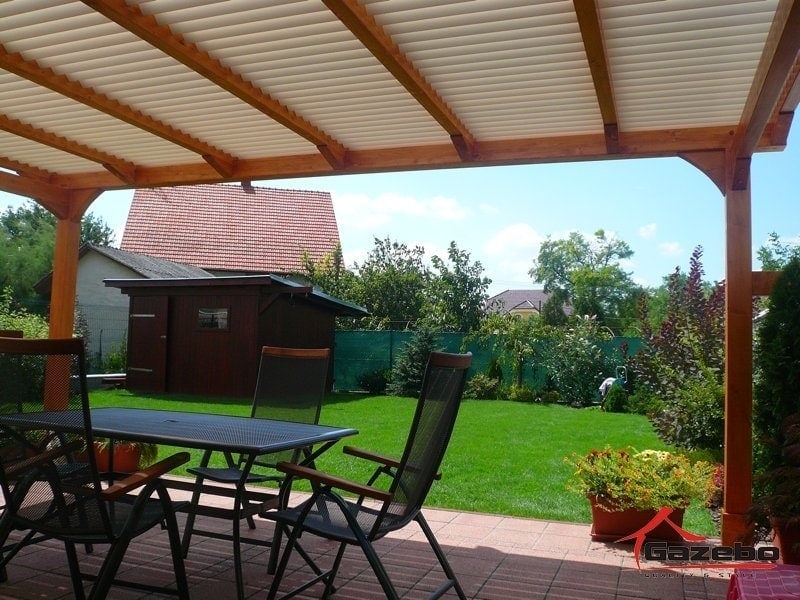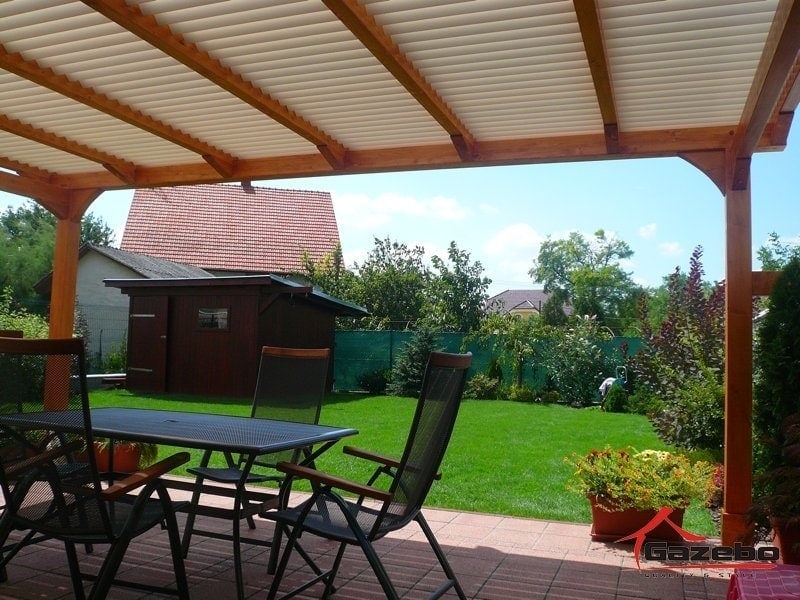 The different colour combination of the shading fins highlights the robust pillars of the pergola. The shading fins of the Acapulco pergola are in the perfect angle to reflect sunlight. The fins are made of nordic pine treated on 190-212 degrees temperature. This prevents the fins from deforming and increases their lifespan.
The high-quality coating allows for a carefree use for many years. We use the latest technology for the structure of the Acapulco garden pergola. Thin layers of wood are first glued than pressed together. This ensures a stable form without cracks even in bad weather.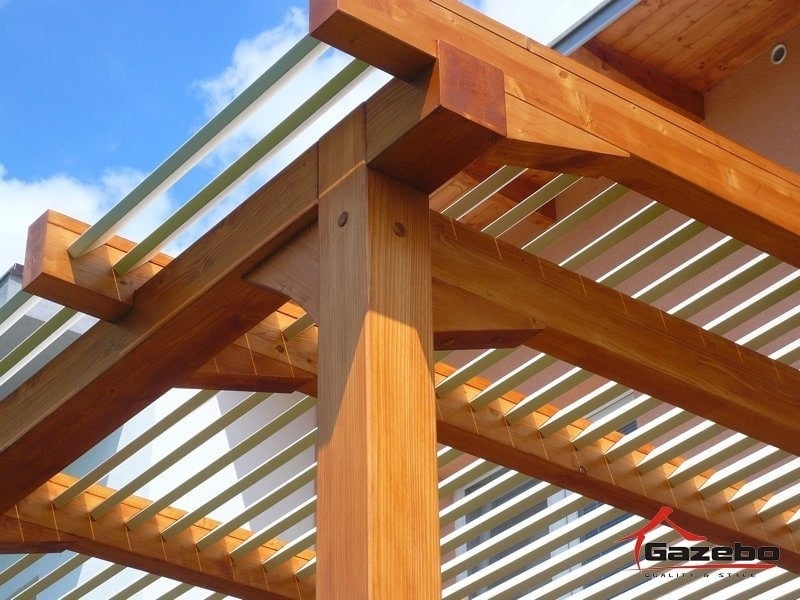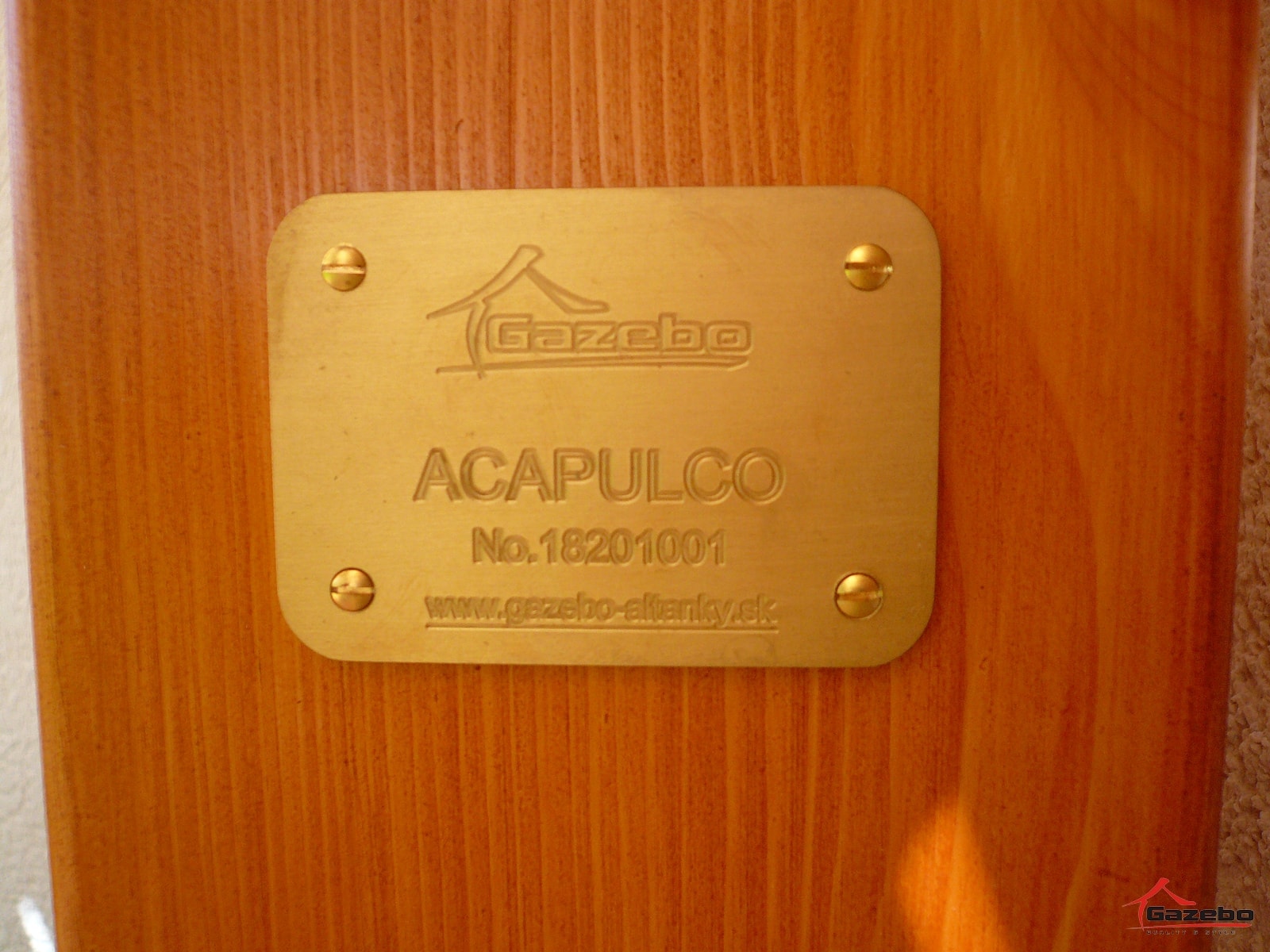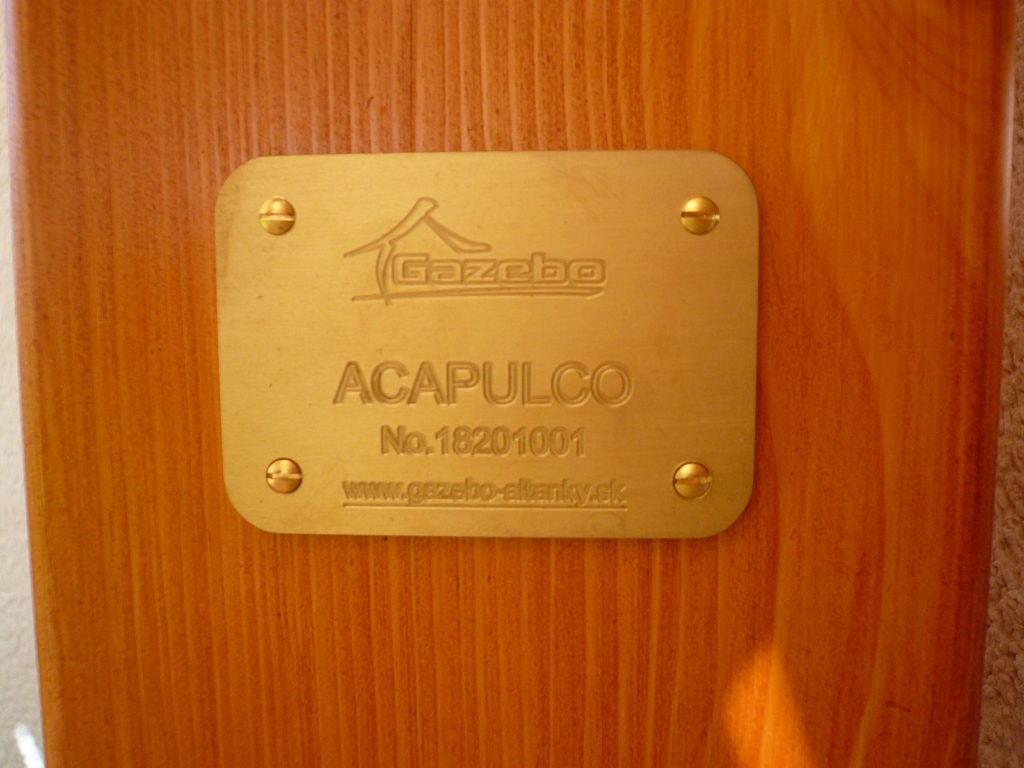 "Sign of exclusivity" – an engraved copper label is attached to each of our pergolas and pavilions.
We only use the best quality dry wood containing 12% water for the gluing process.