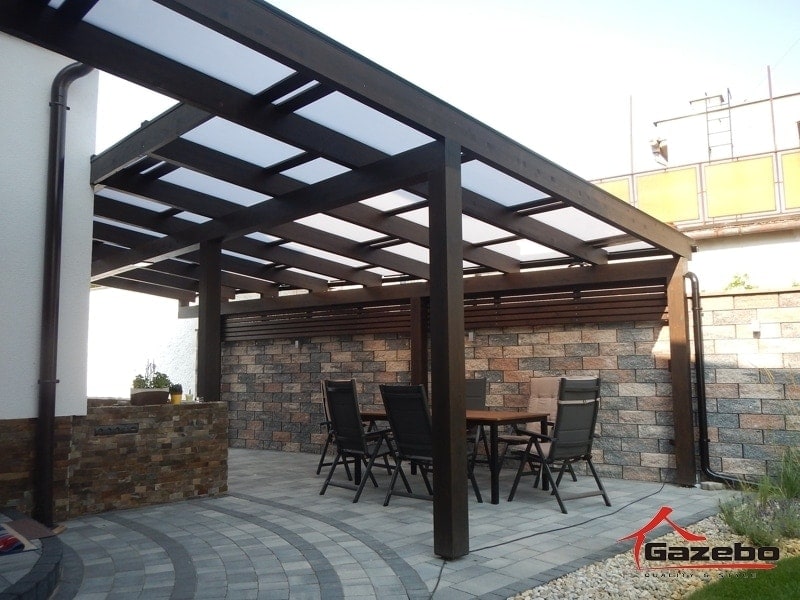 Pergola combined with polycarbonate
One of our customers ordered a pergola combined with polycarbonate. Our challenge was to create harmony between natural material and the polycarbonate.
The static planning of the robust components of the structure ensures that the pergola keeps its function and design after many years.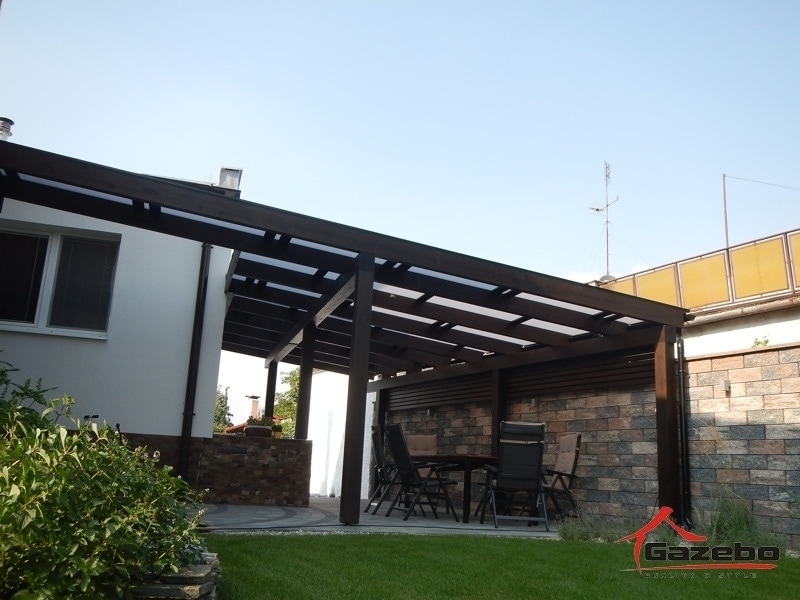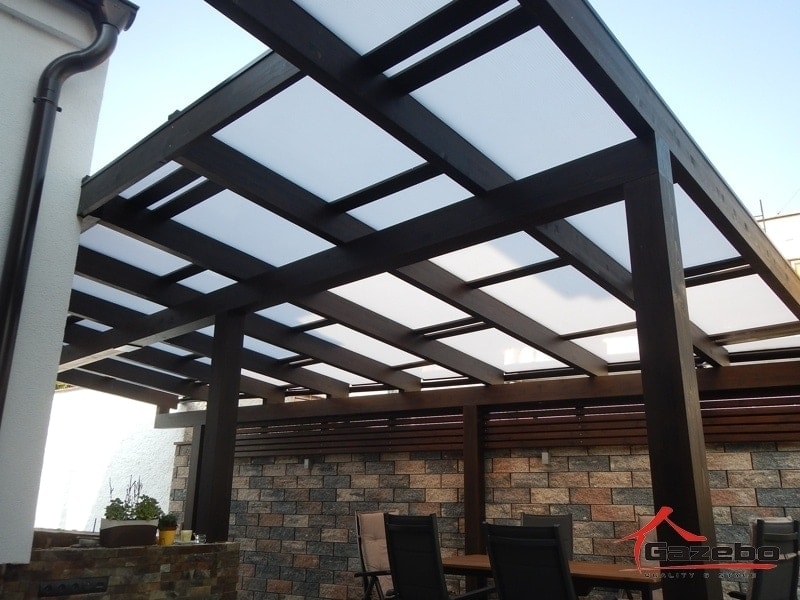 The strong contrast of the two materials dominates the pergola. The spaces between rafters are toned up with horizontal ribs.
The premium quality of the materials and the latest technology we use provides visible results for our pergolas.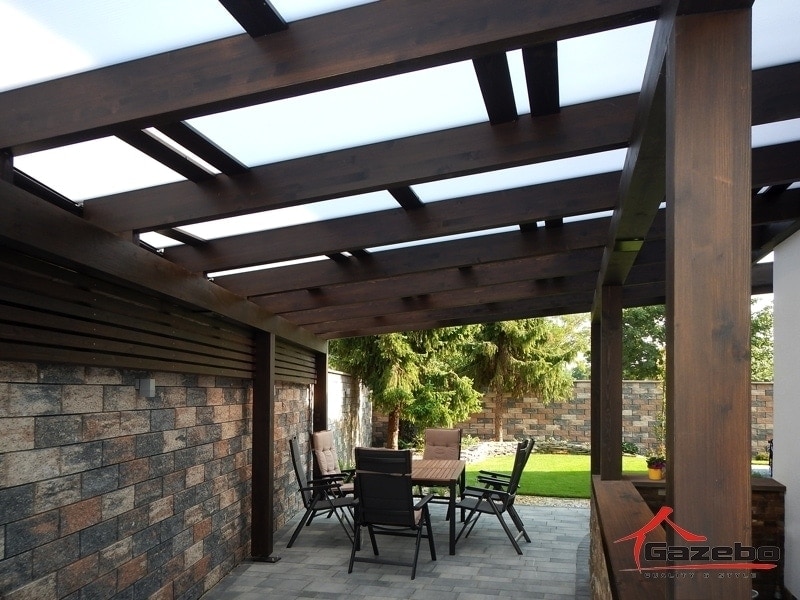 The custom-designed CNC-technology fittings make the pergola simply perfect.