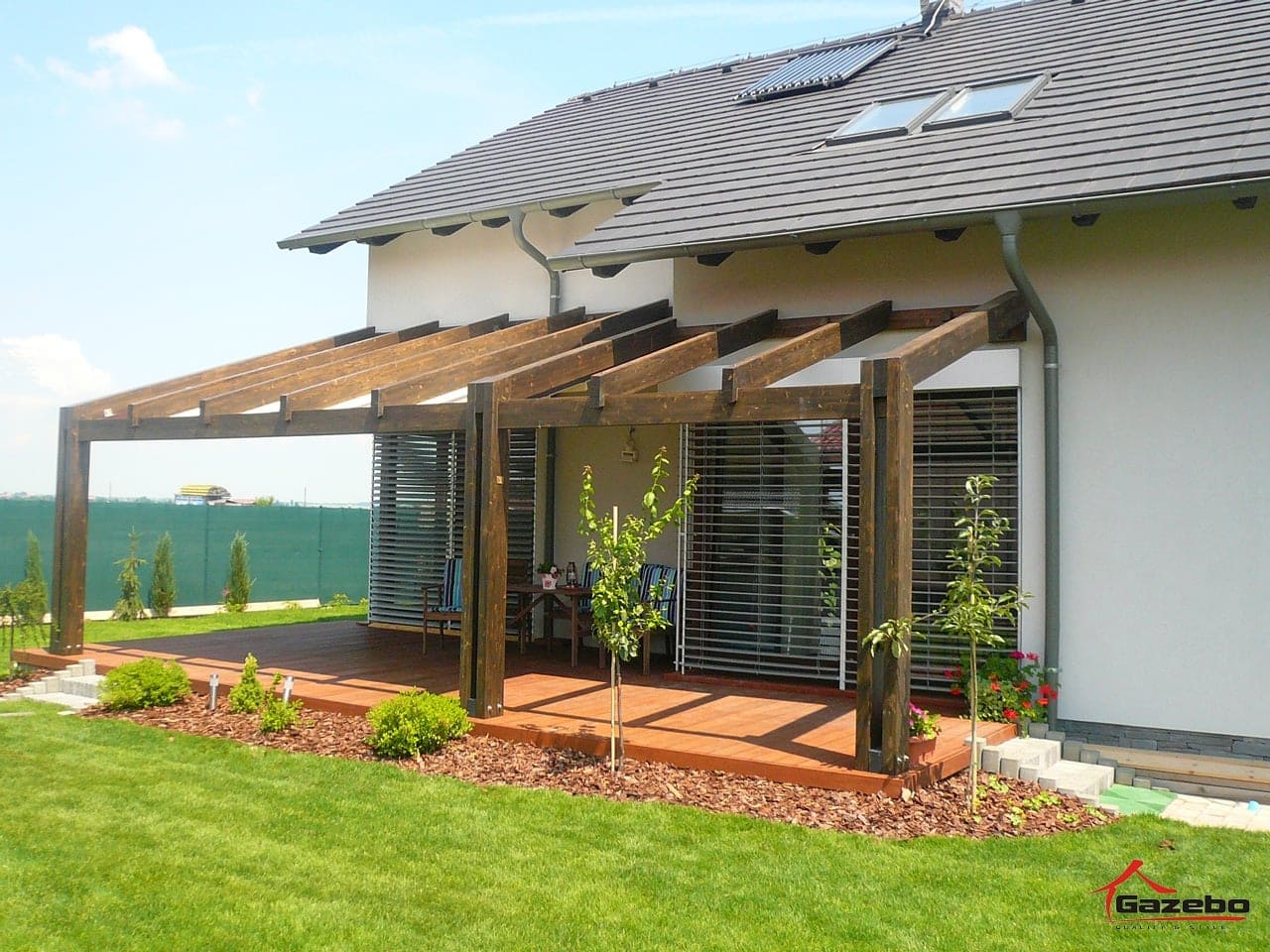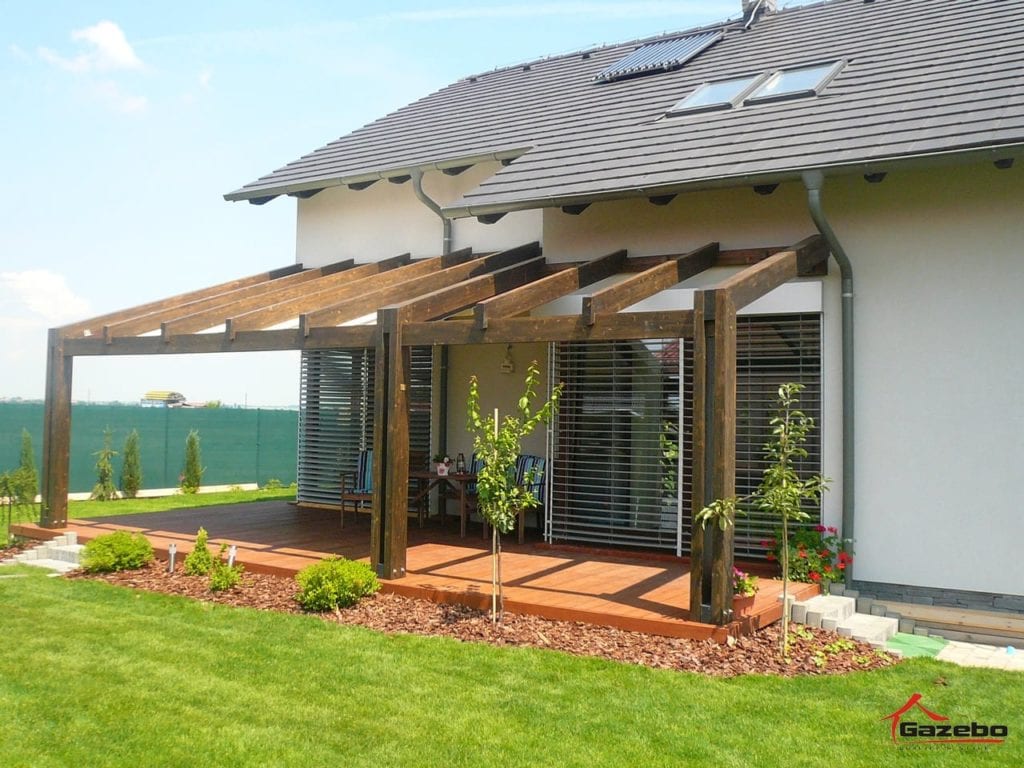 You can select from two different top mouldings. The double pillars represent a significantly different design from other pergolas in the market.
100% natural coatings protect the wood from UV radiation and bad weather and highlight the natural patterns of the wood.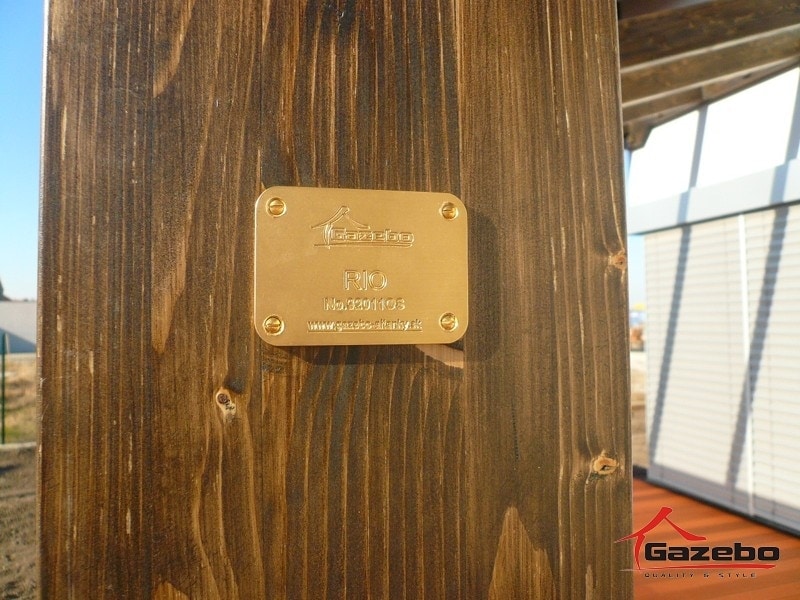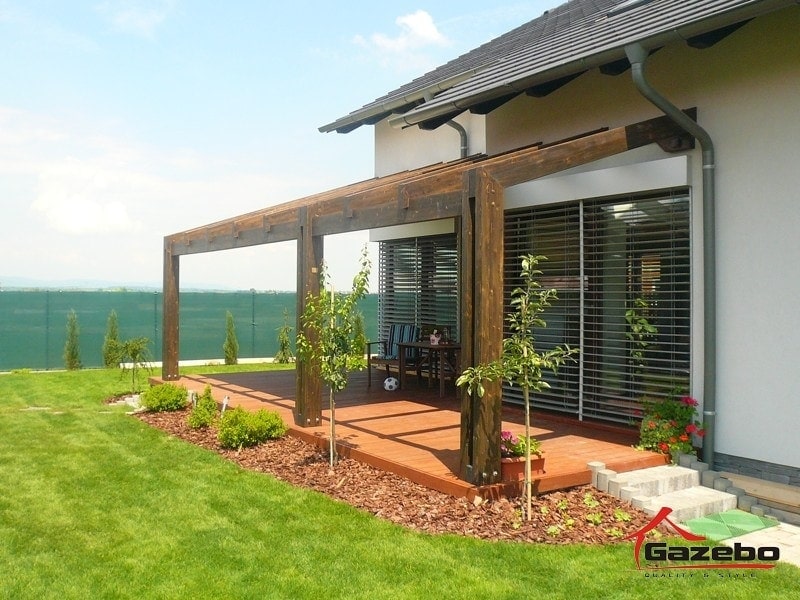 Its robust pillars create a respectable and remarkable appearance for the pergola. The sketch of the pergola.
Let our designers' sketches help to choose the pergola that is right for you.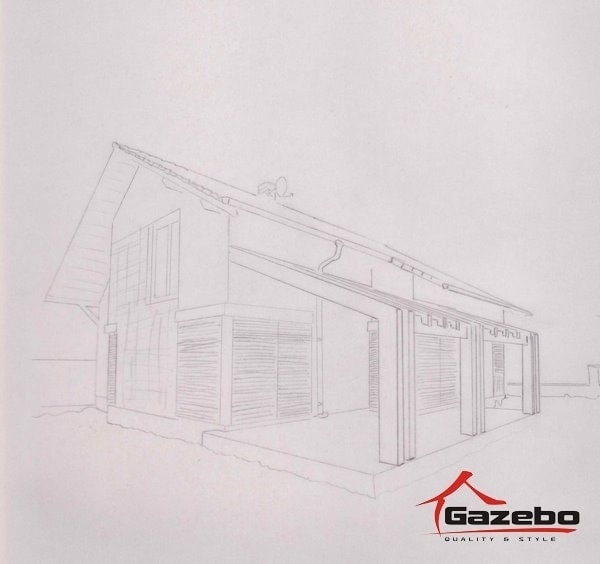 The custom-designed CNC-technology fittings make the pergola simply perfect.