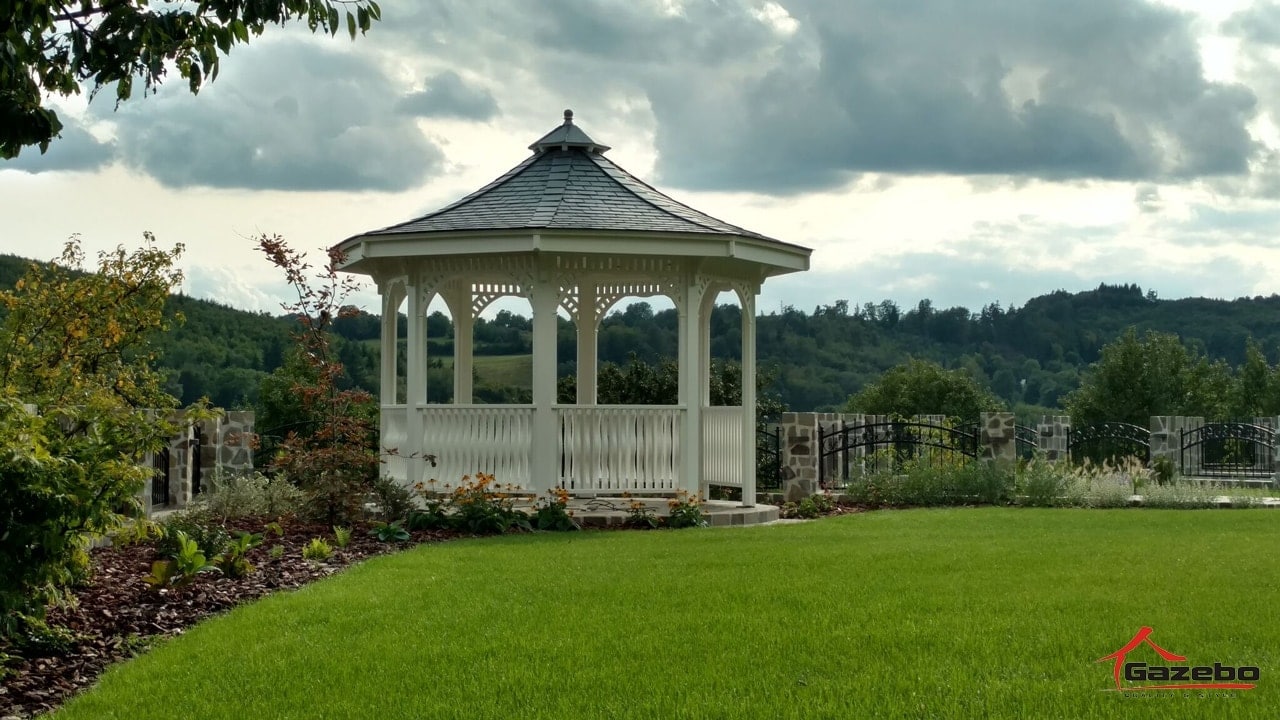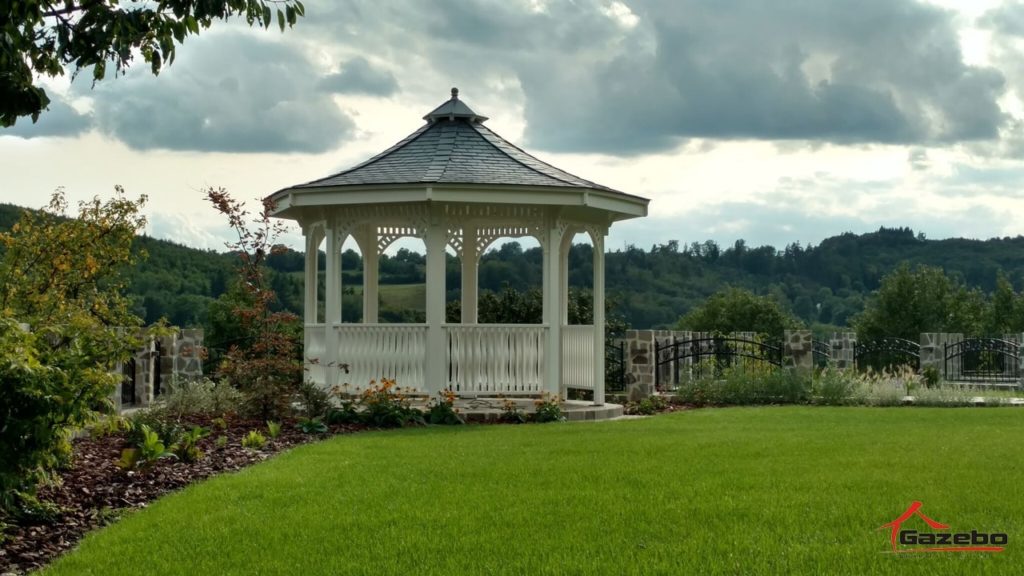 Stone and wood have been indivisible from our homes for centuries. These natural materials never become dull and their thousand-year-old, nature-created colour always remains perfect and inimitable.
The slate roof of our Victoria pavilion is an example of this. Slate roofs are the most traditional and most durable, their uneven shapes and colours make them unique and inimitable.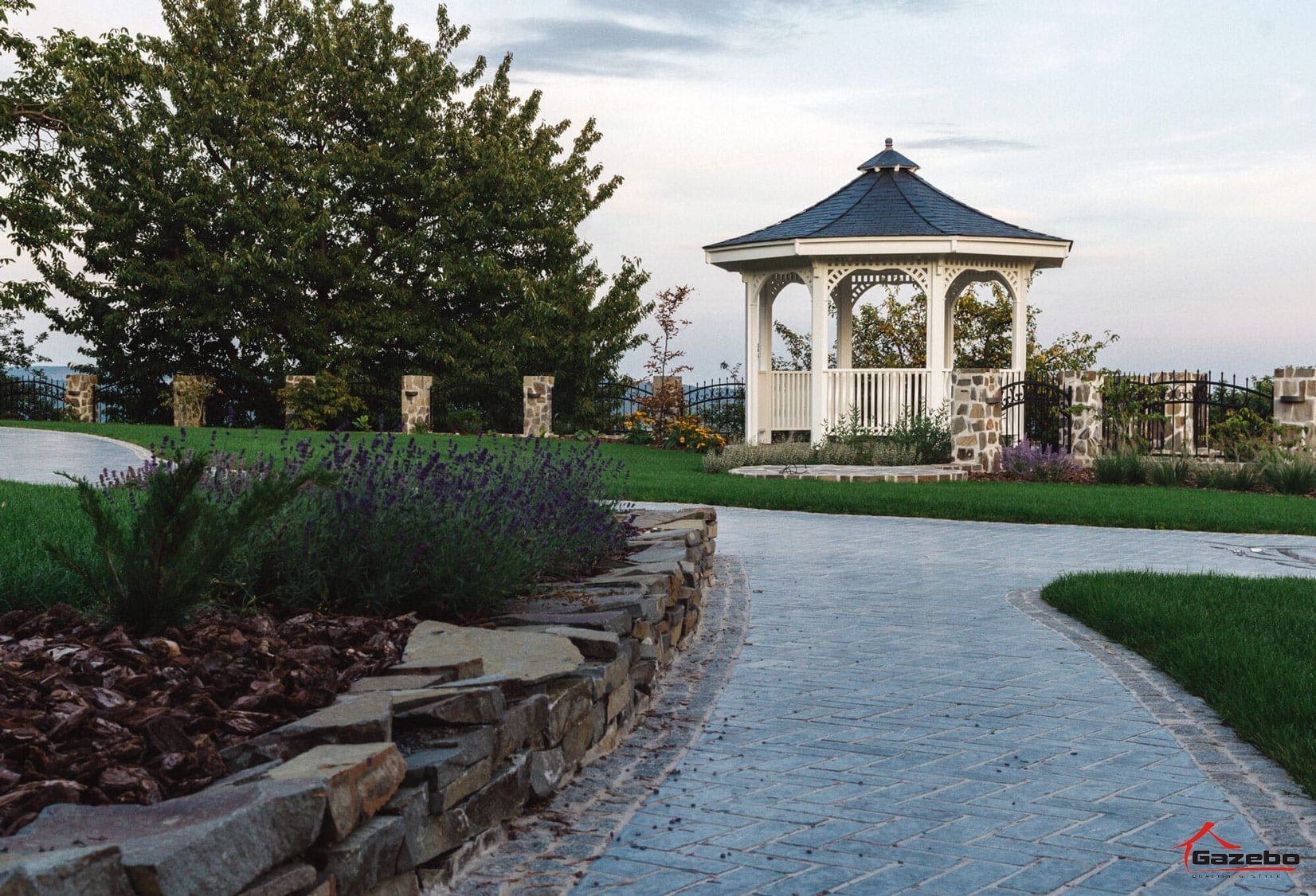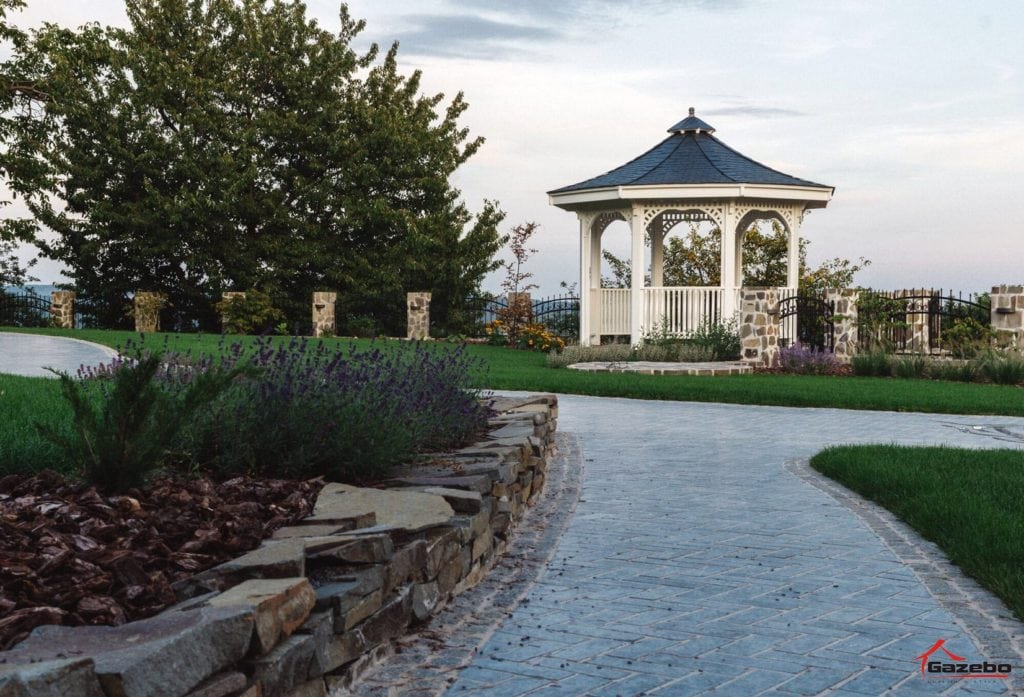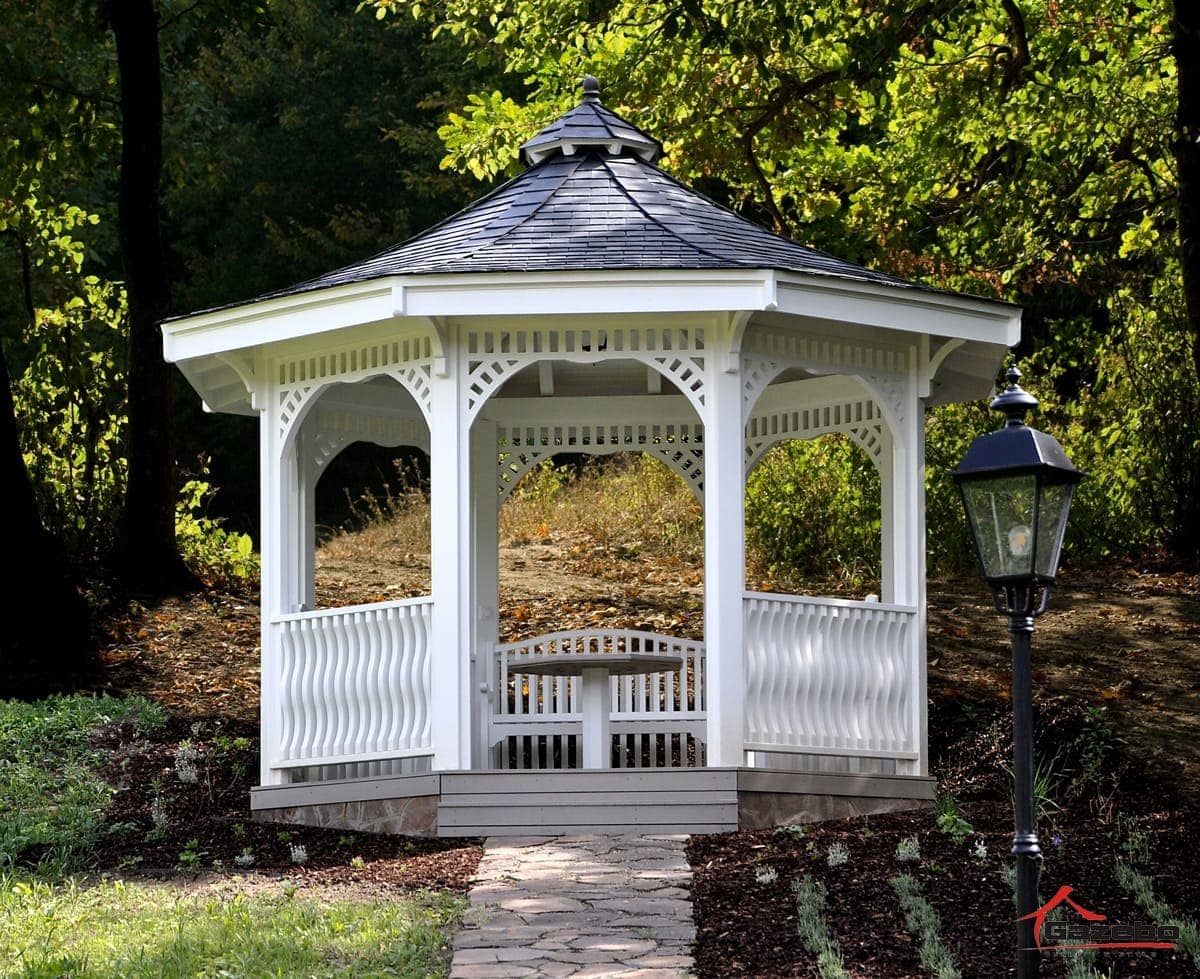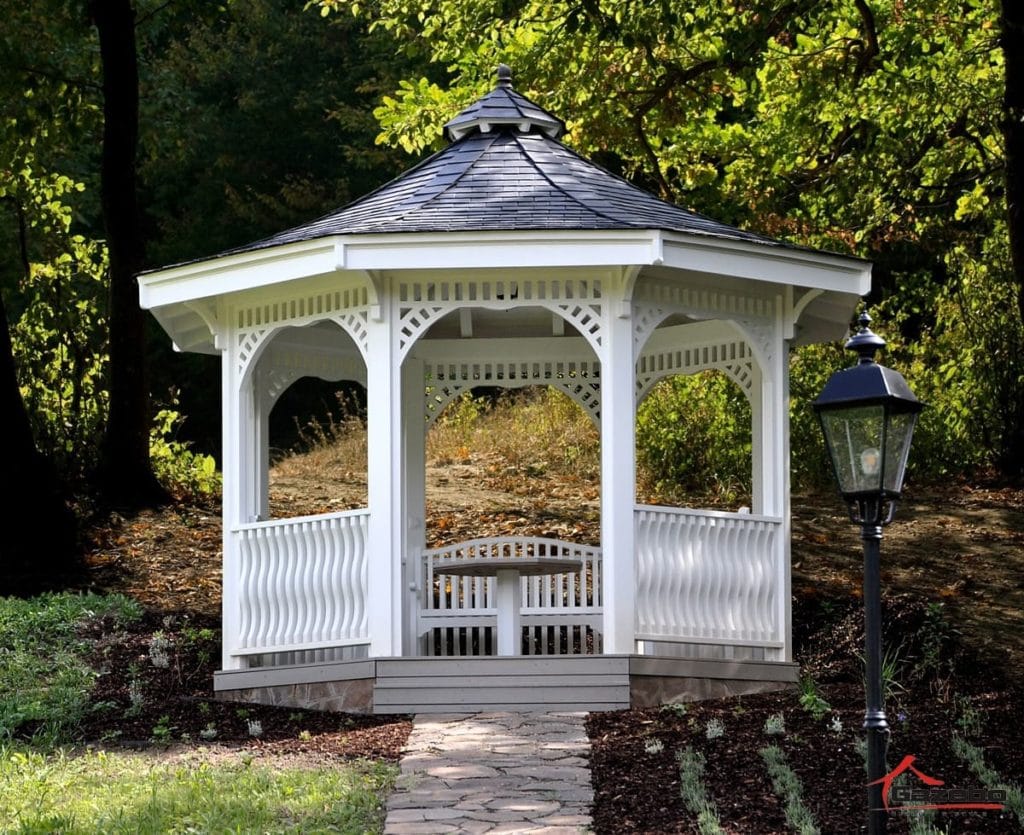 The quality of the white painting on the perfectly smoothed wood creates the illusion that the pavilion is made of one large piece of wood.
Not only the masterful and labour intensive design but also the fine patterns of Victorian-era are enchanting.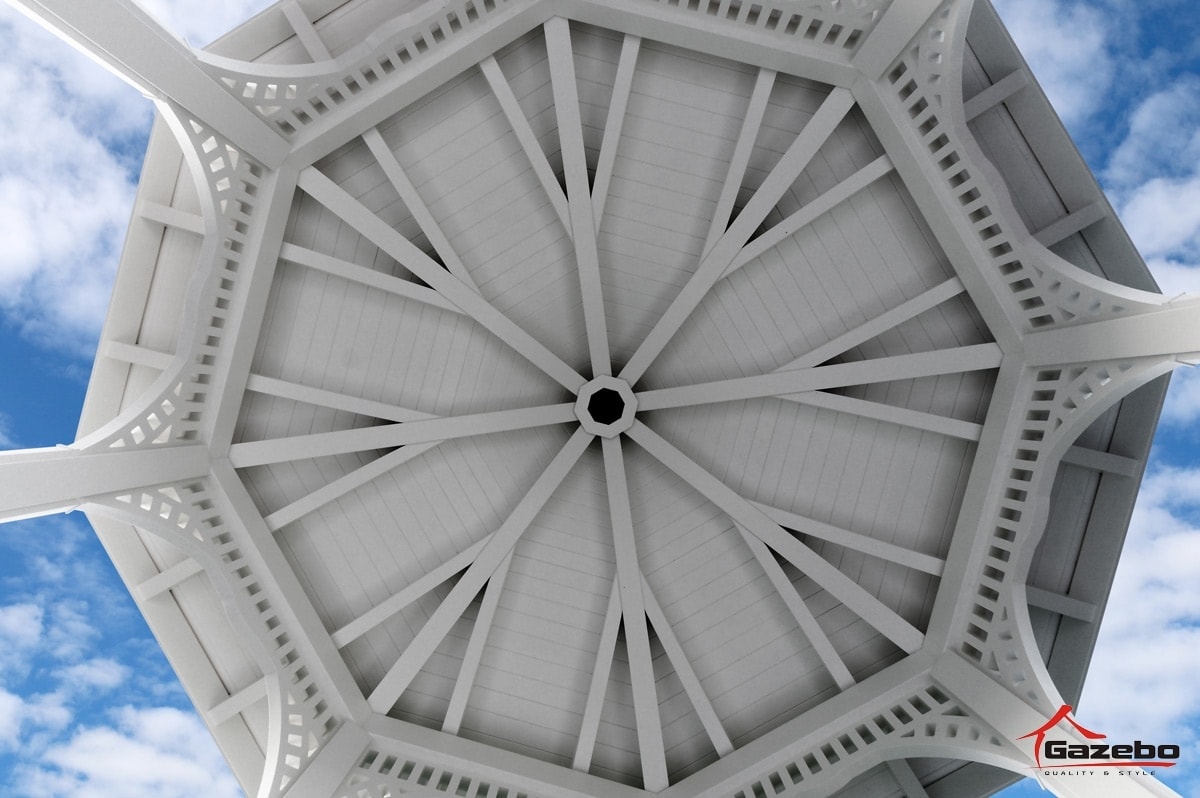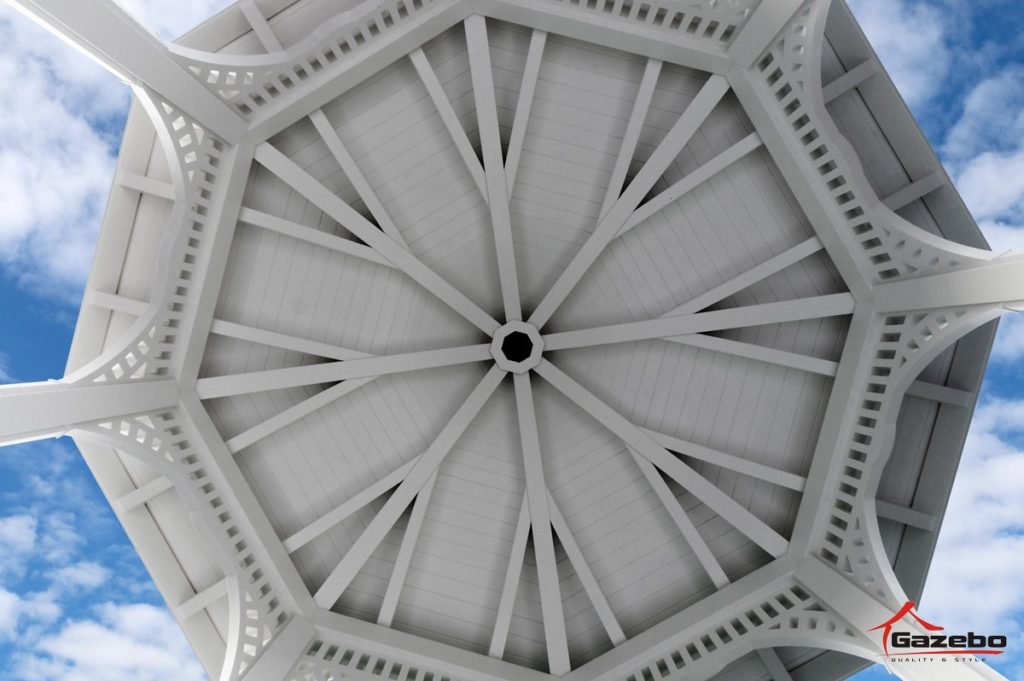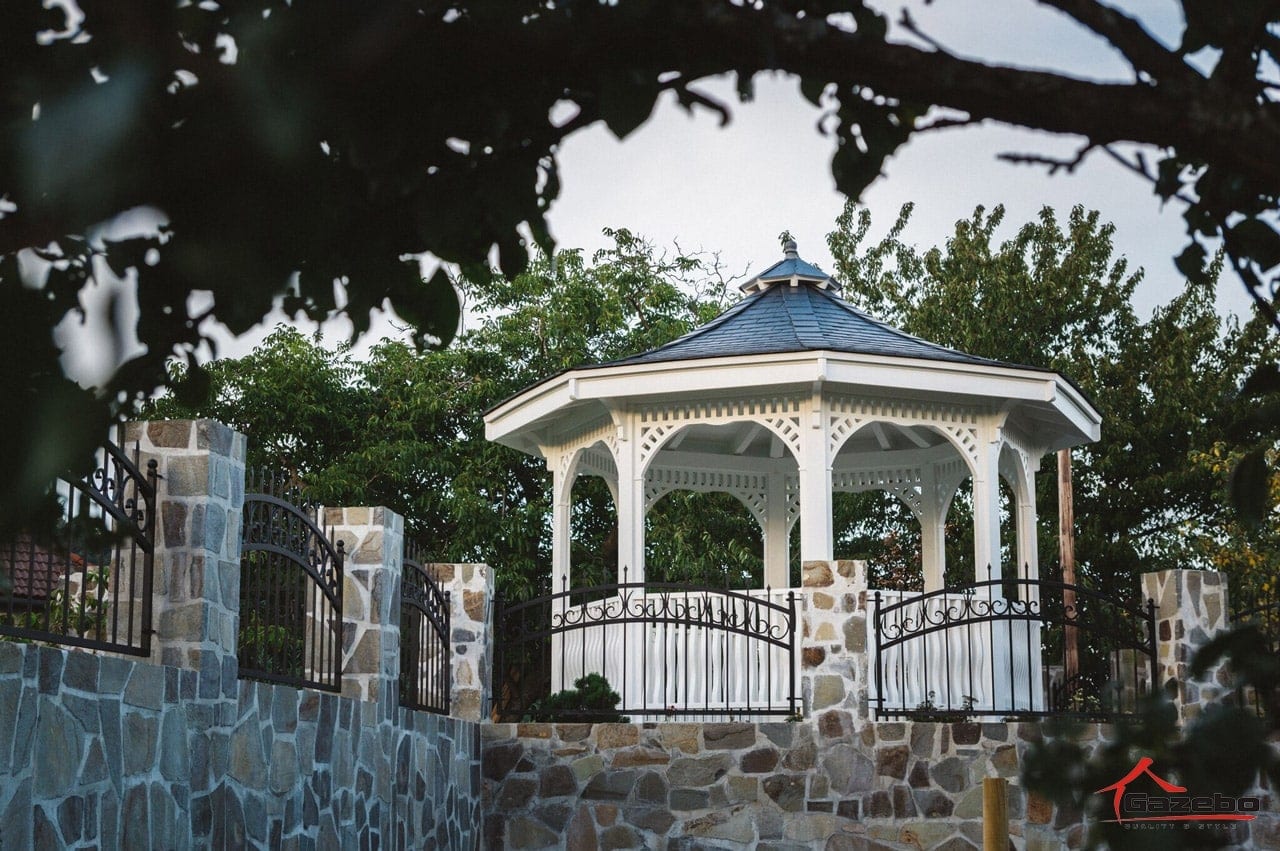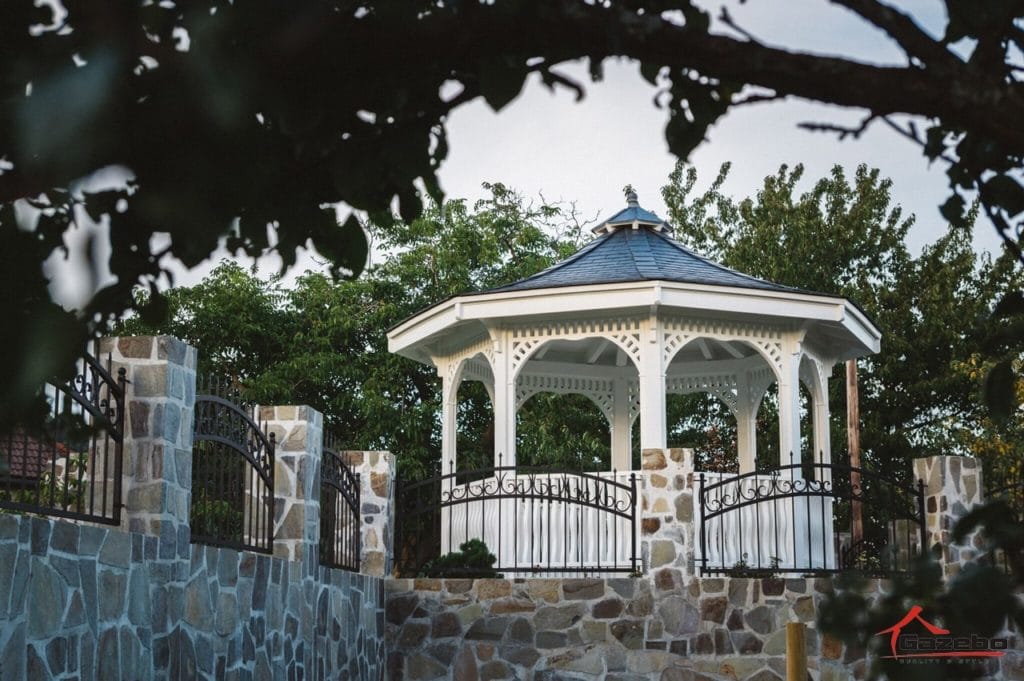 This pavilion takes you back in time when princes rode their white horses on open fields. Unbelievable? It is like a fairytale.