The Top Class series is all about elegance and sophisticated design.
Advantages of Top Class aluminium pergolas:
they retain their shape
no need for maintenance
no need for repainting
their design works great with every house
invisible rain-pipes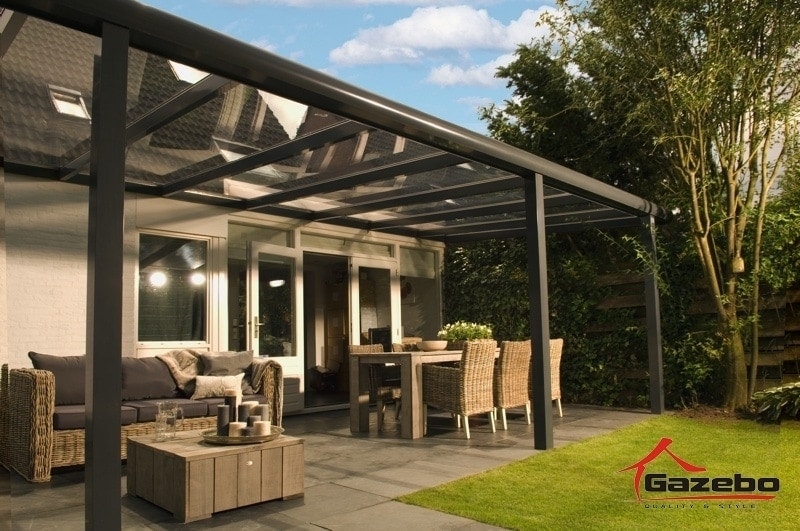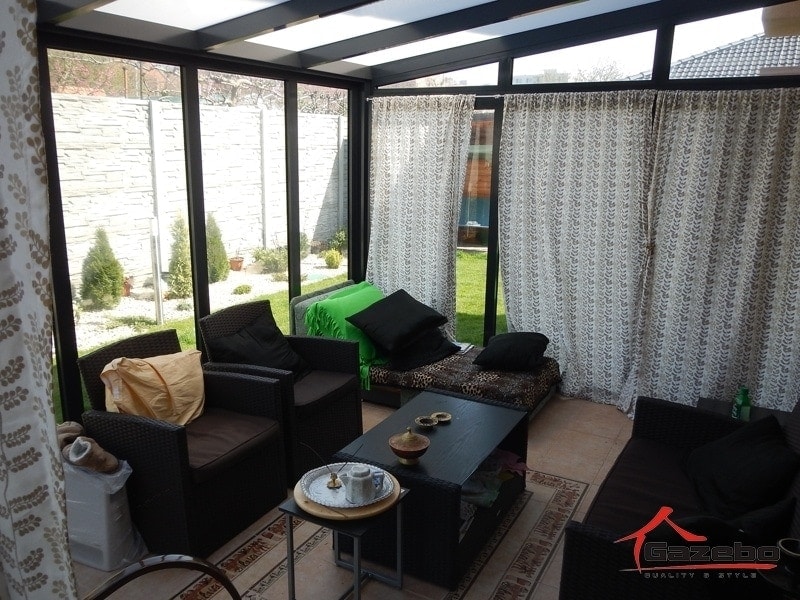 Complementary winter garden
Top Class pergolas can be turned into a winter garden even several years after their assembly by glazing their sides.
The LED installed almost invisibly on the rafters lights add to the practicality of the pergola. The intensity of the light can be remote controlled.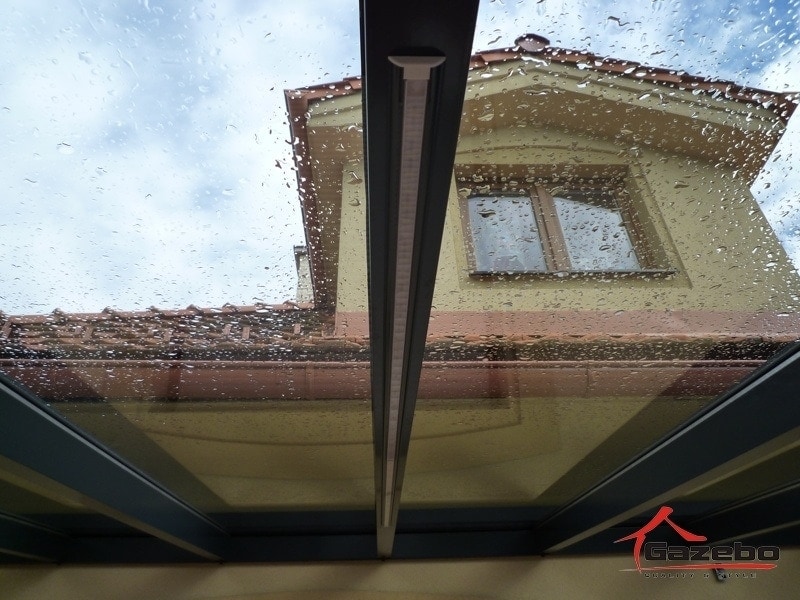 The front electronic roller blinds are extraordinary accessories to the aluminium garden pergola.
Front blinds not only protect you from the sun but also create privacy, whenever you want.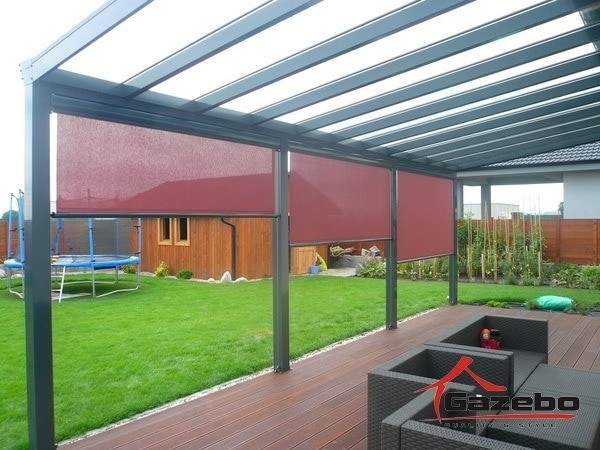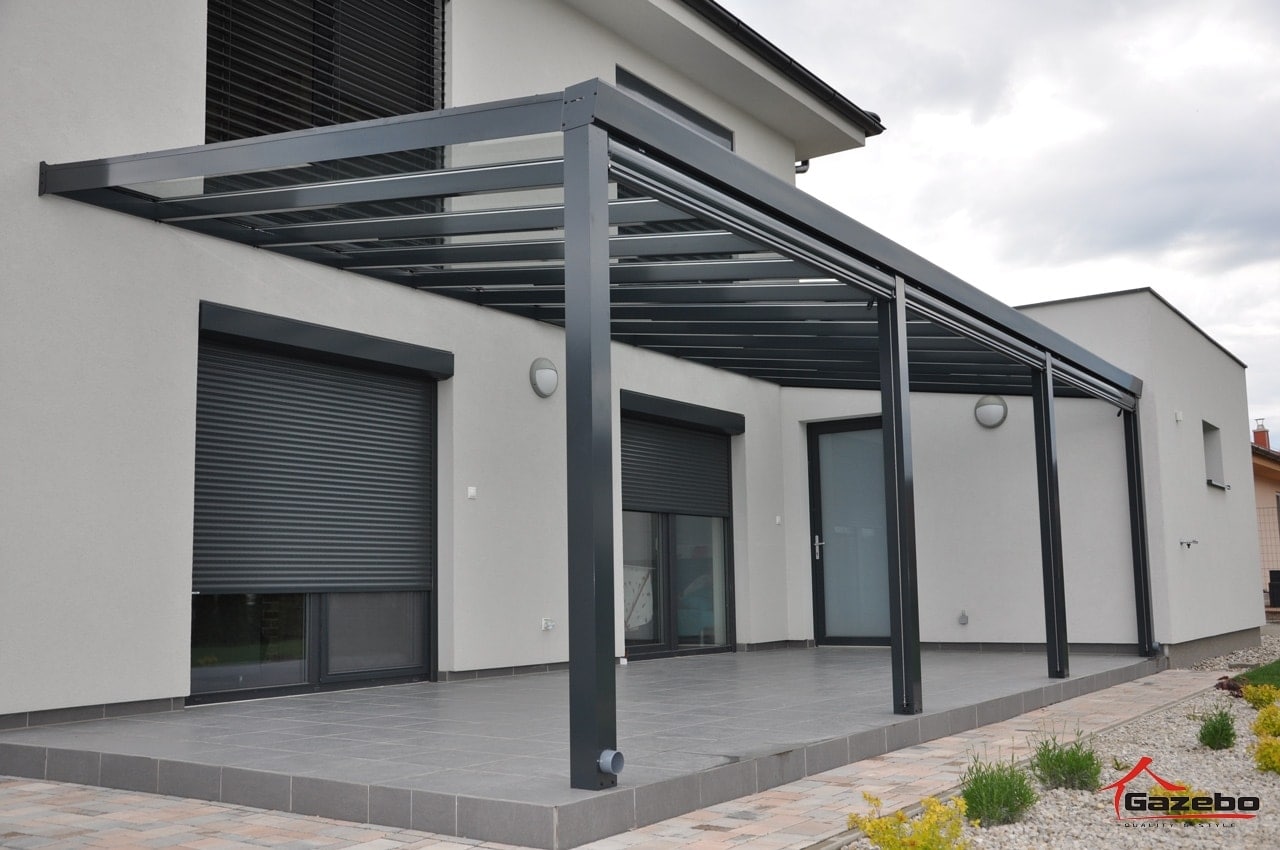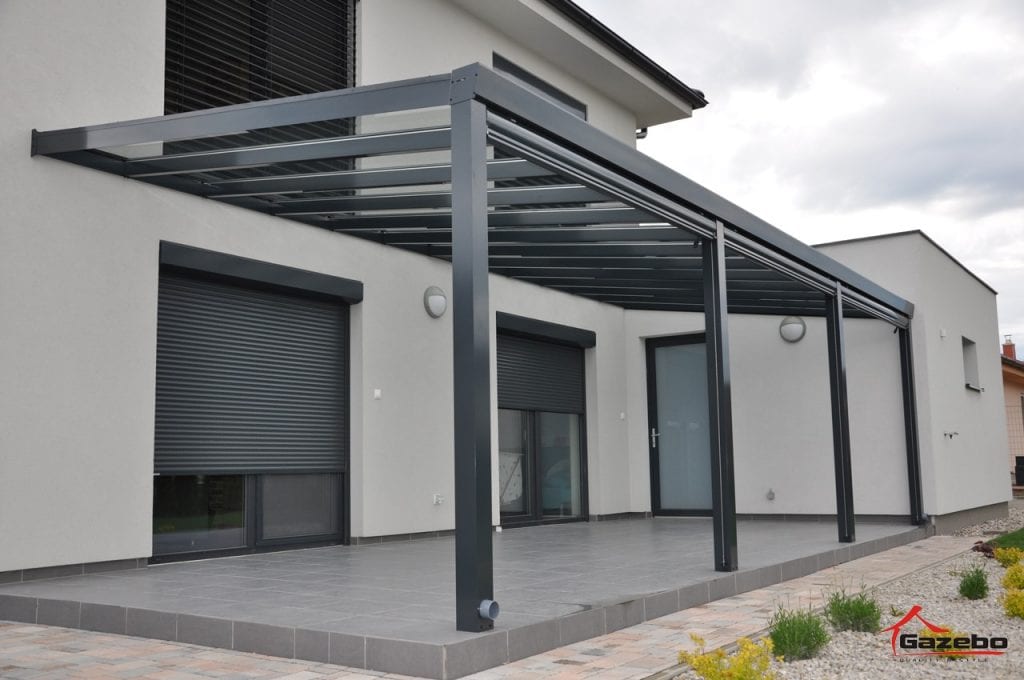 The decorative sill is the signature element of the Top Class series. It is attached to the rain-pipe which channels rainwater invisibly, inside the columns.
The blinds of the pergola can be closed and opened individually or jointly by simply pressing a button.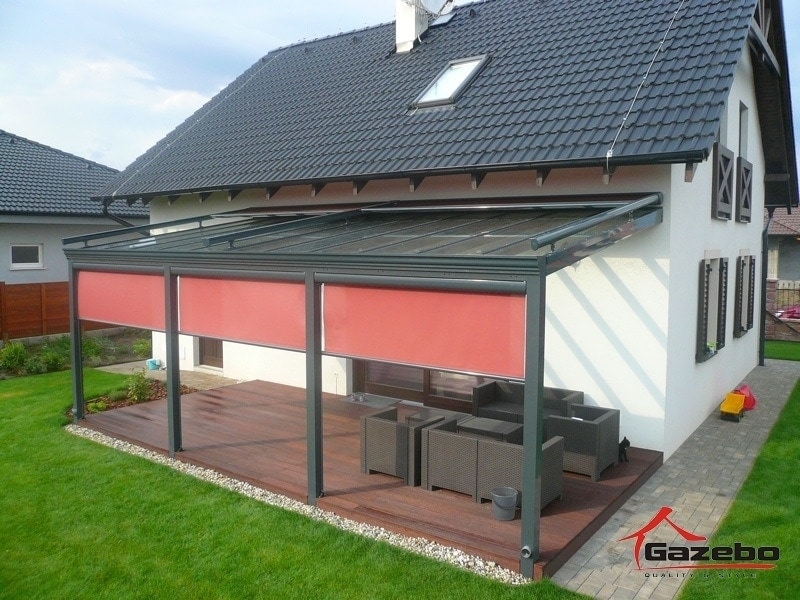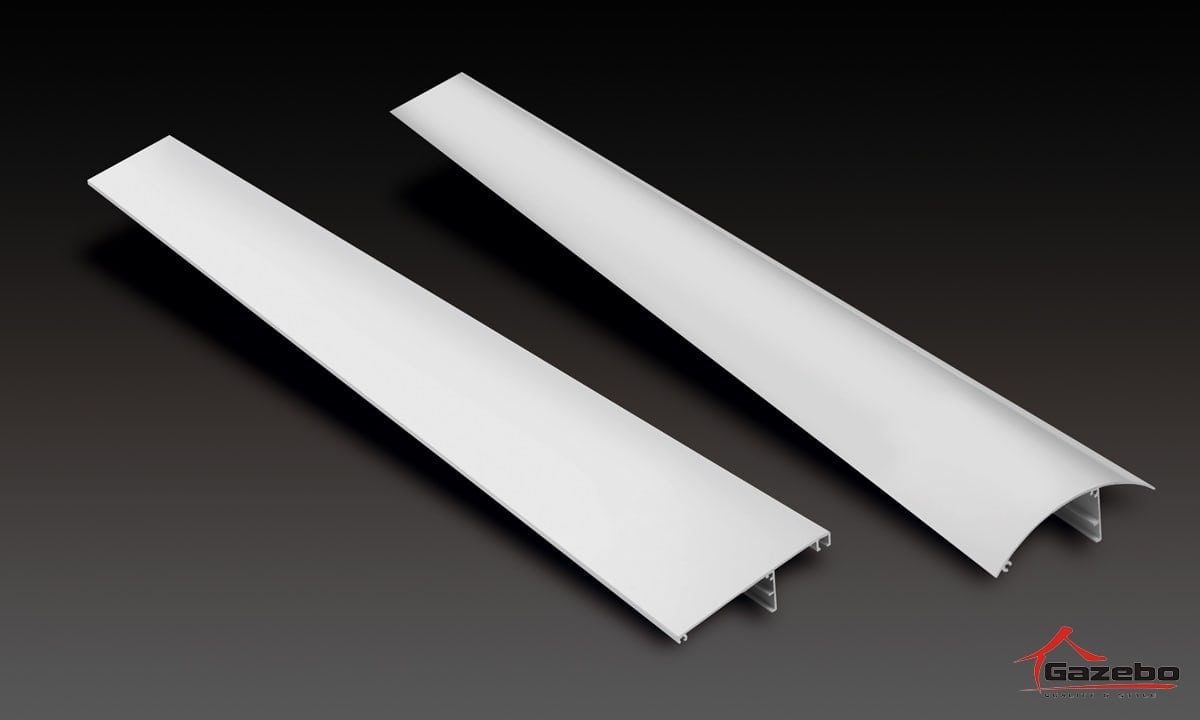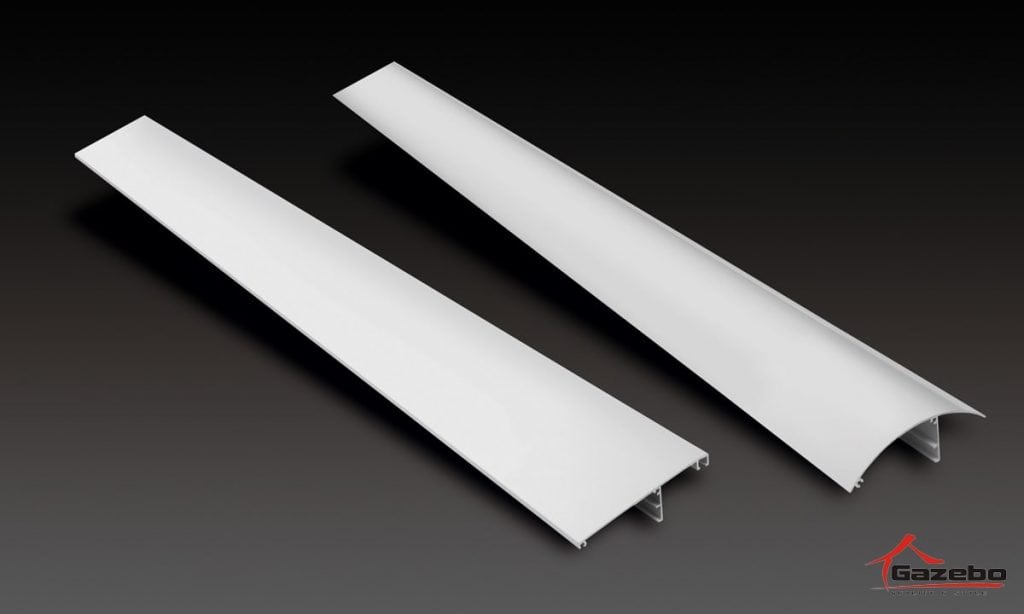 You can select from two different top mouldings.
The two sides of the Top Class pergola's roof can be opened individually or jointly, as you like it.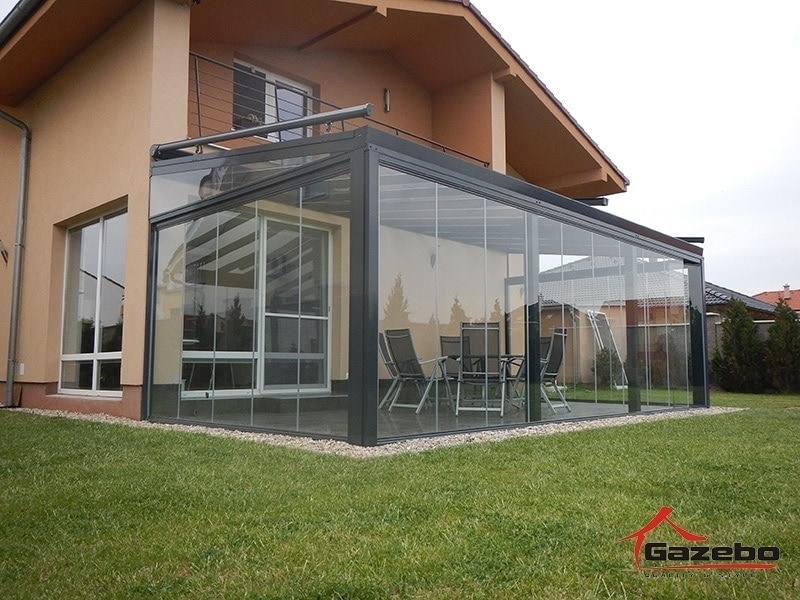 Optional foldable side glazing. The aluminium pergola can be complemented with blinds at any time for a 100% sun and wind protection. The cables of the electronic roller blinds are installed into the structure of the aluminium pergola for an esthetic finish.
Aluminum pergola can be supplemented at any time with shading screens to achieve 100% and wind protection.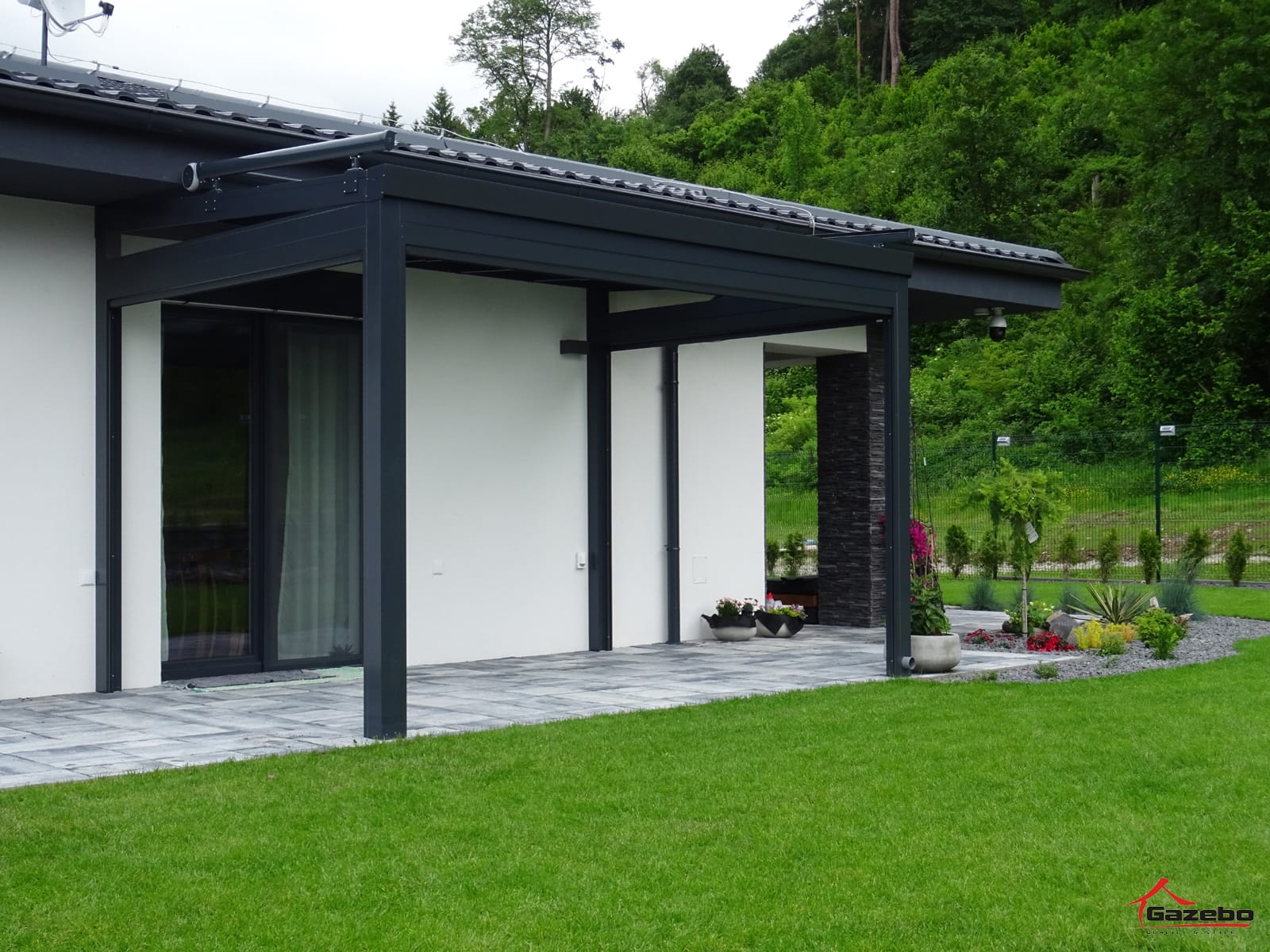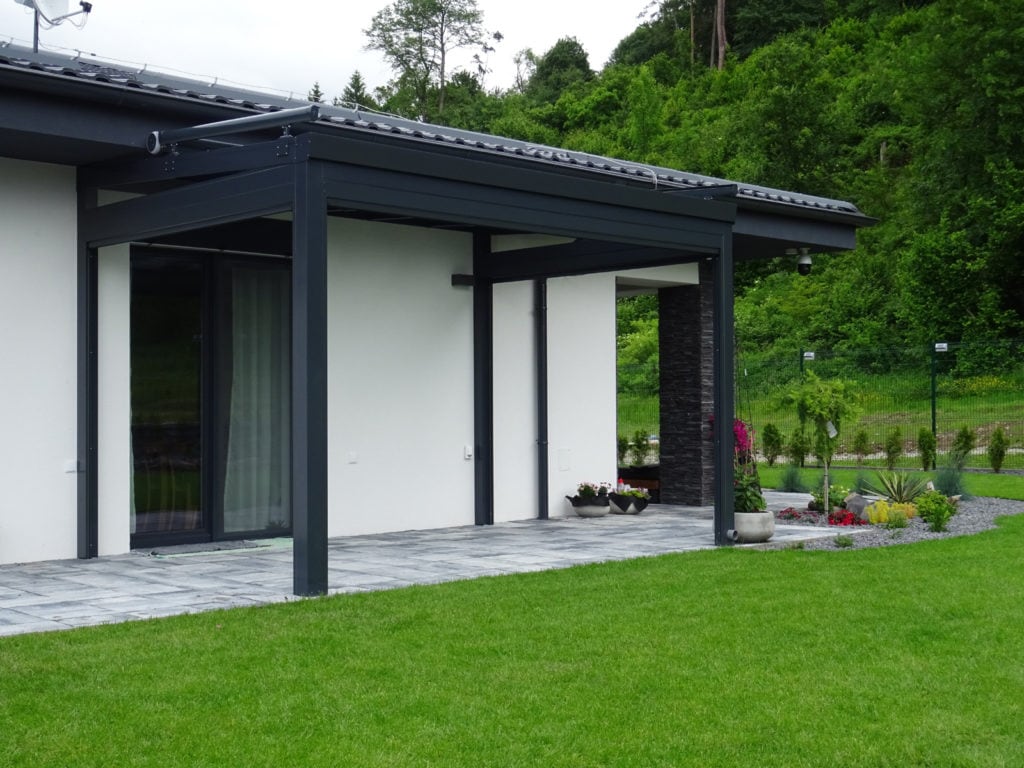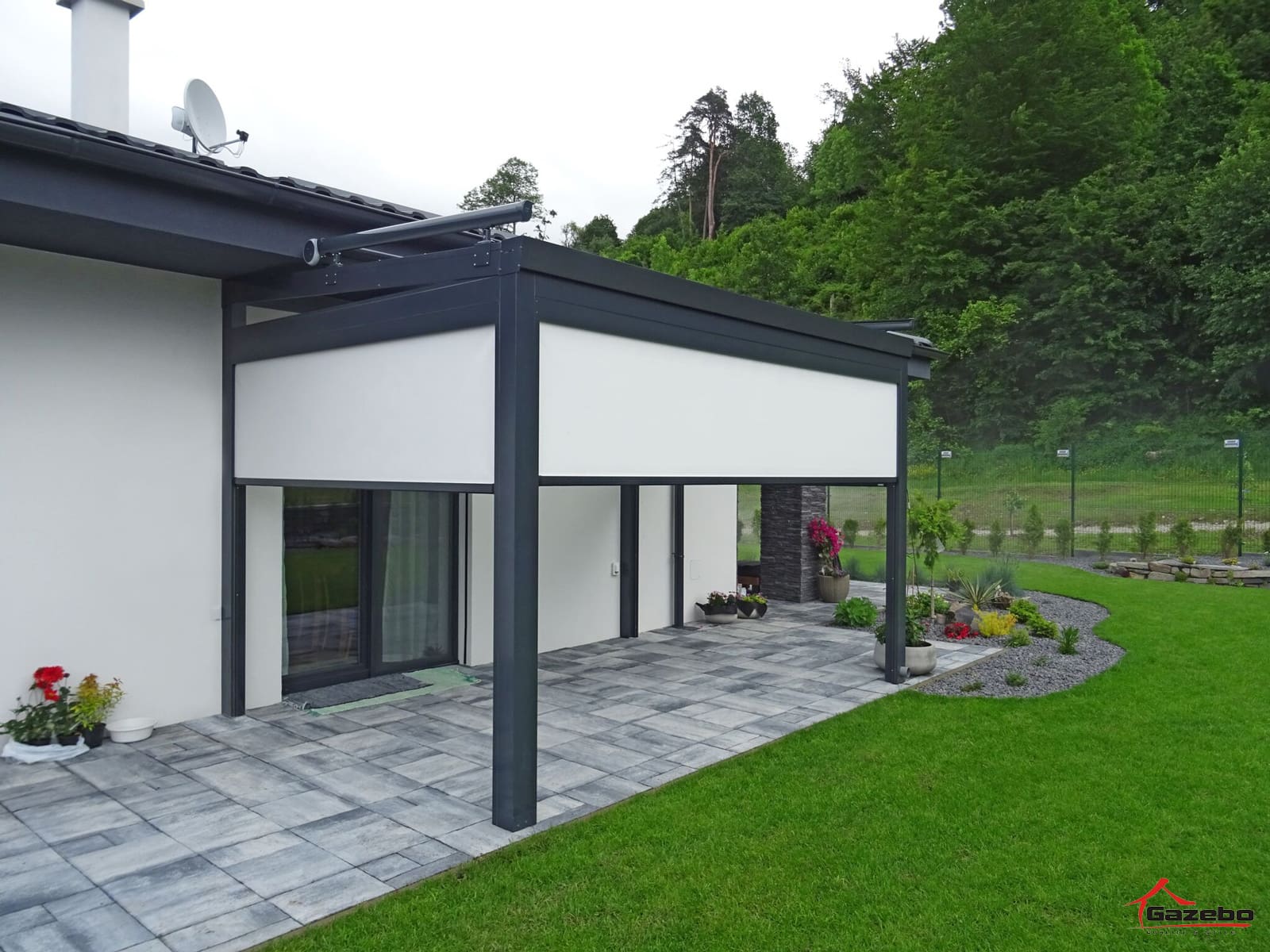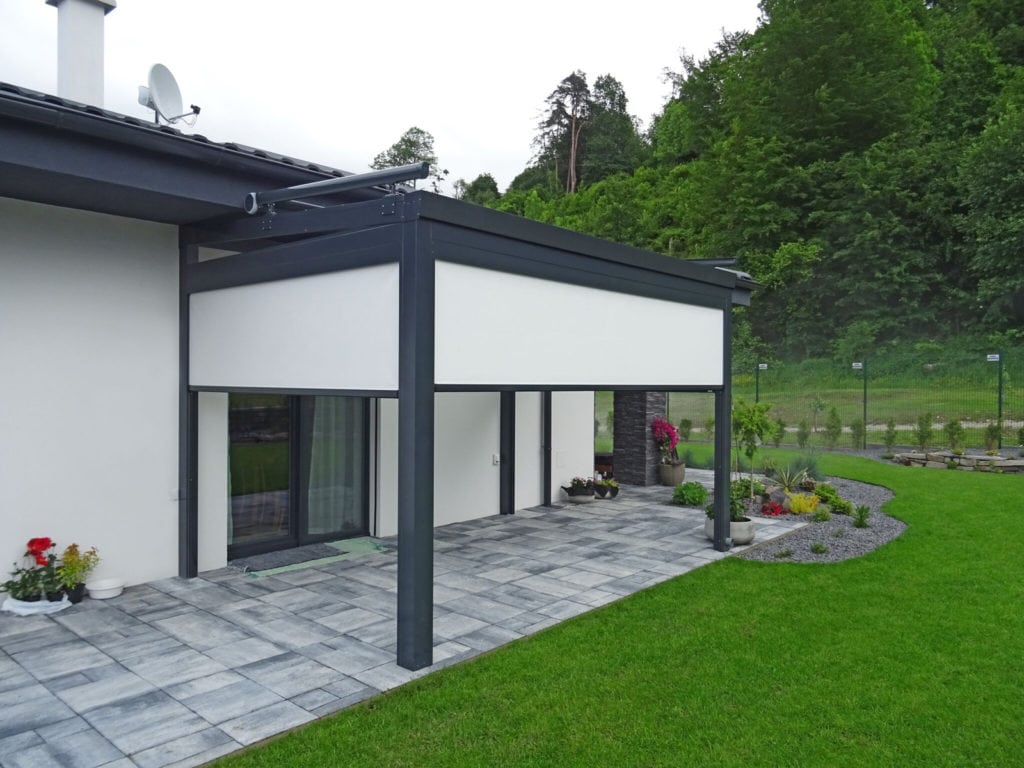 The wiring to the electrically operated air curtains is integrated in the aluminum pergola construction so that it does not disturb you.