Just like with our other pavilions and pergolas, we use the latest technology to produce the Phoenix pergola.
Shaded Phoenix wooden pergola.
A wide range of glass or polycarbonate roofing in different colours is available for our wooden pergolas. It is all up to you which one you choose.
BHS-glueing technology: several lengthwise-cut thin layers of wood are first glued than pressed together according to the necessary size.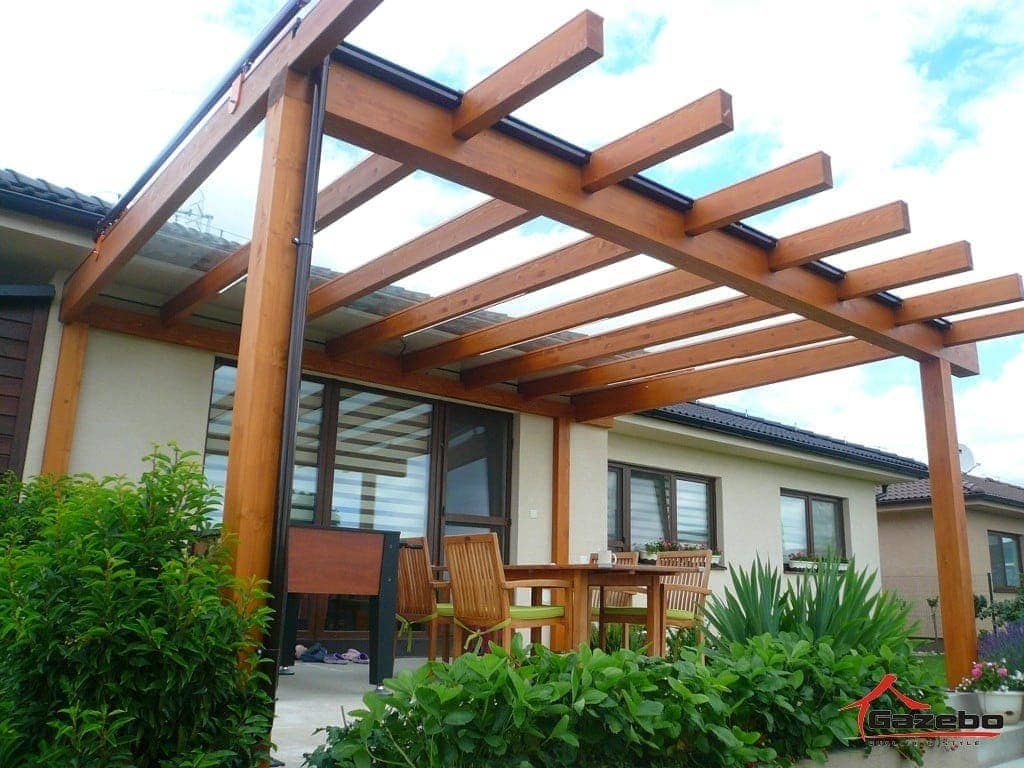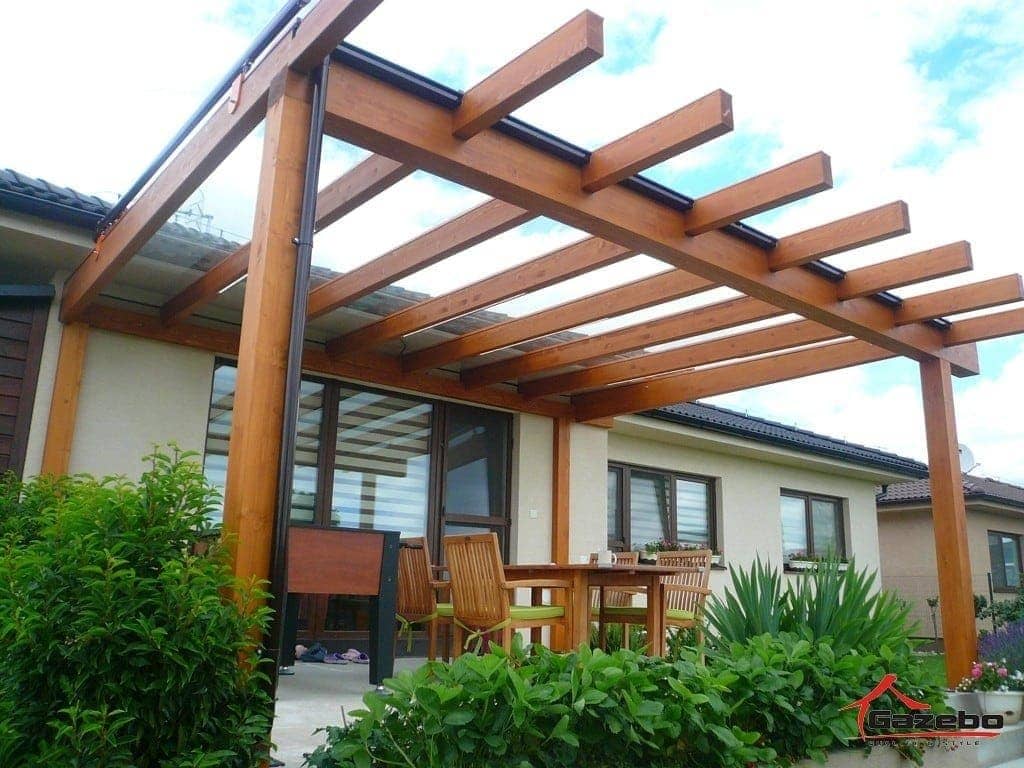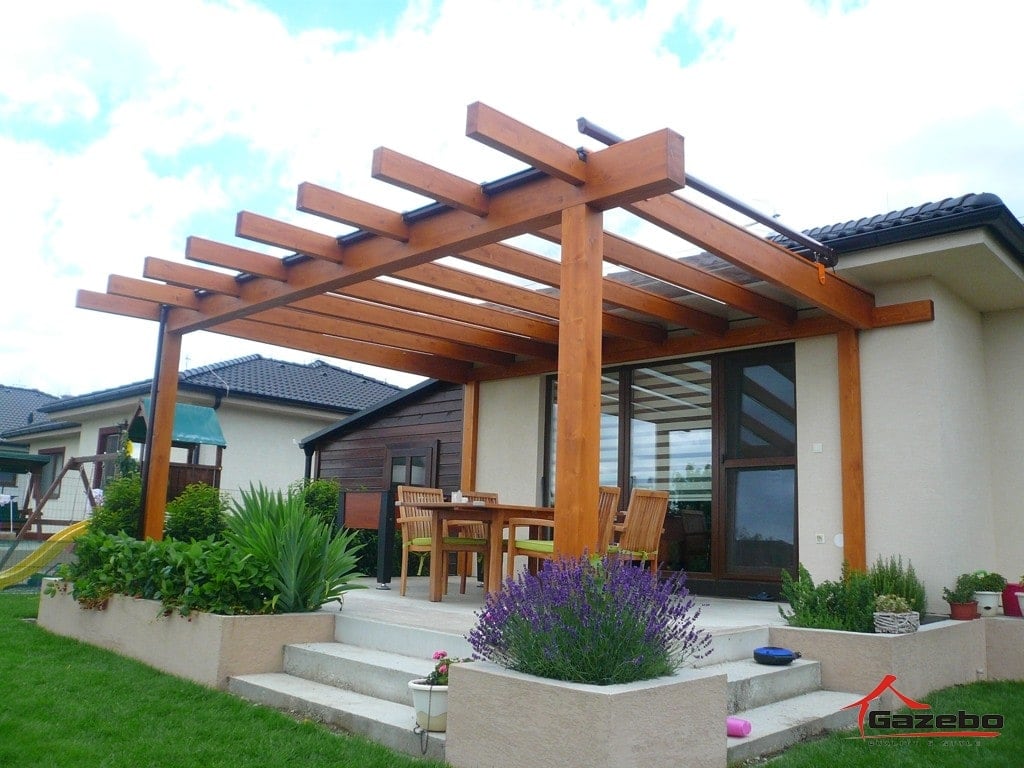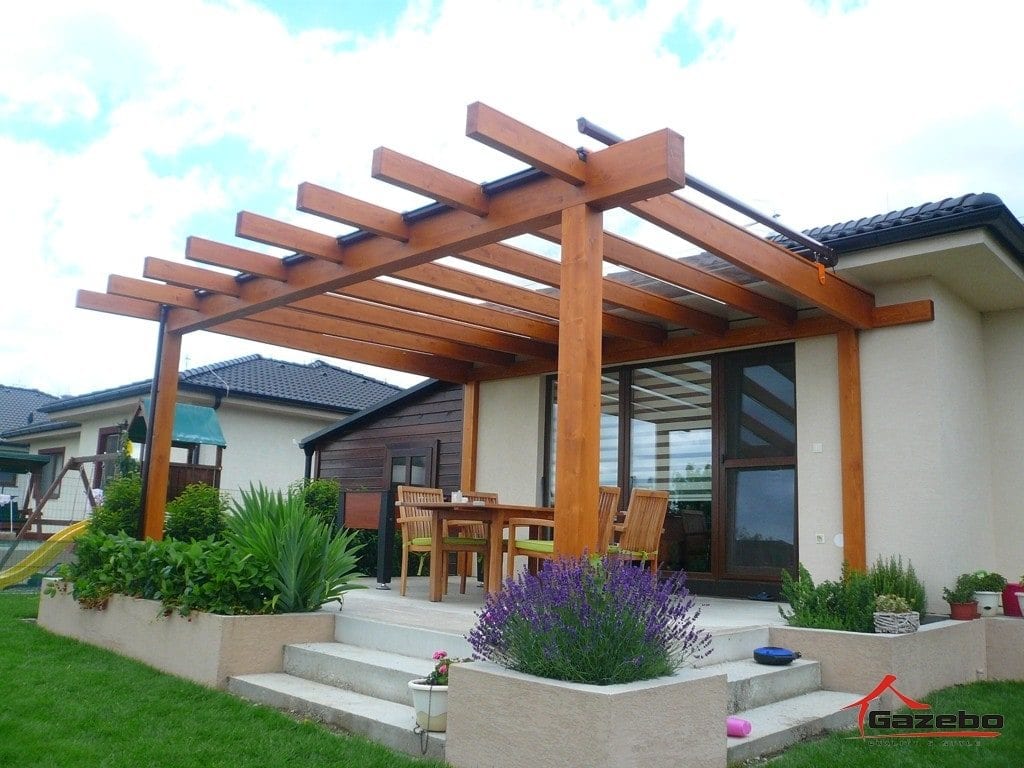 This ensures lifelong durability for our wooden pergolas.
Keeping size is most important in terms of glass top and blinds.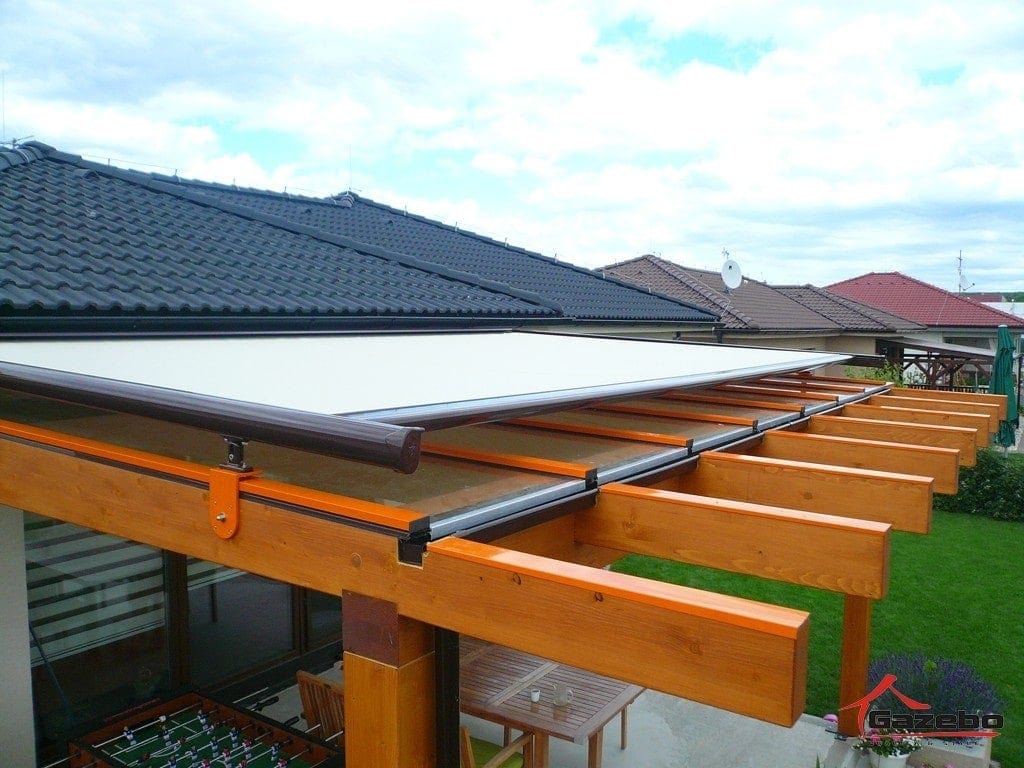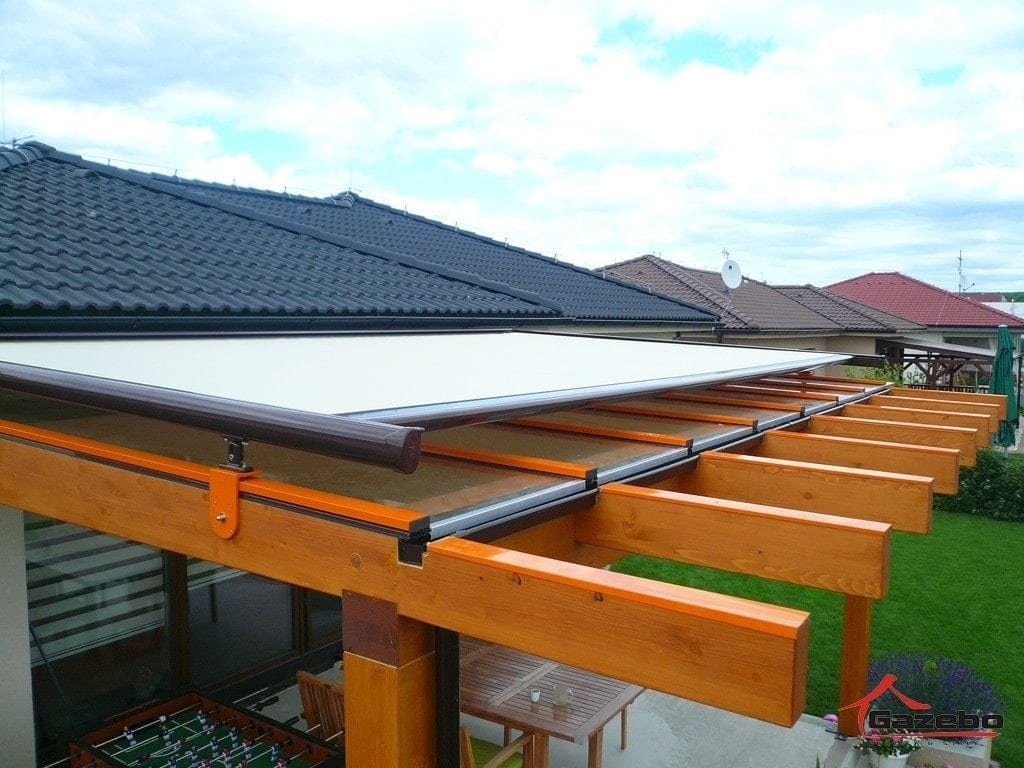 The custom-designed CNC-technology fittings make the pergola simply perfect. The top blinds designed to resist wind, sun and UV radiation, too. The high-quality rubber coated perforated fabric maintains 90% of its original features even after 10 years of use. Its Thank to its structure of stainless steel pulleys, the more the blind is open the steadier it becomes. Our blinds can be used for all of our wooden and aluminium pergolas.
The Phoenix wooden pergola can simply be combined with frosted polycarbonate to protect from the sun while letting the light through and thus the pergola does not become dim.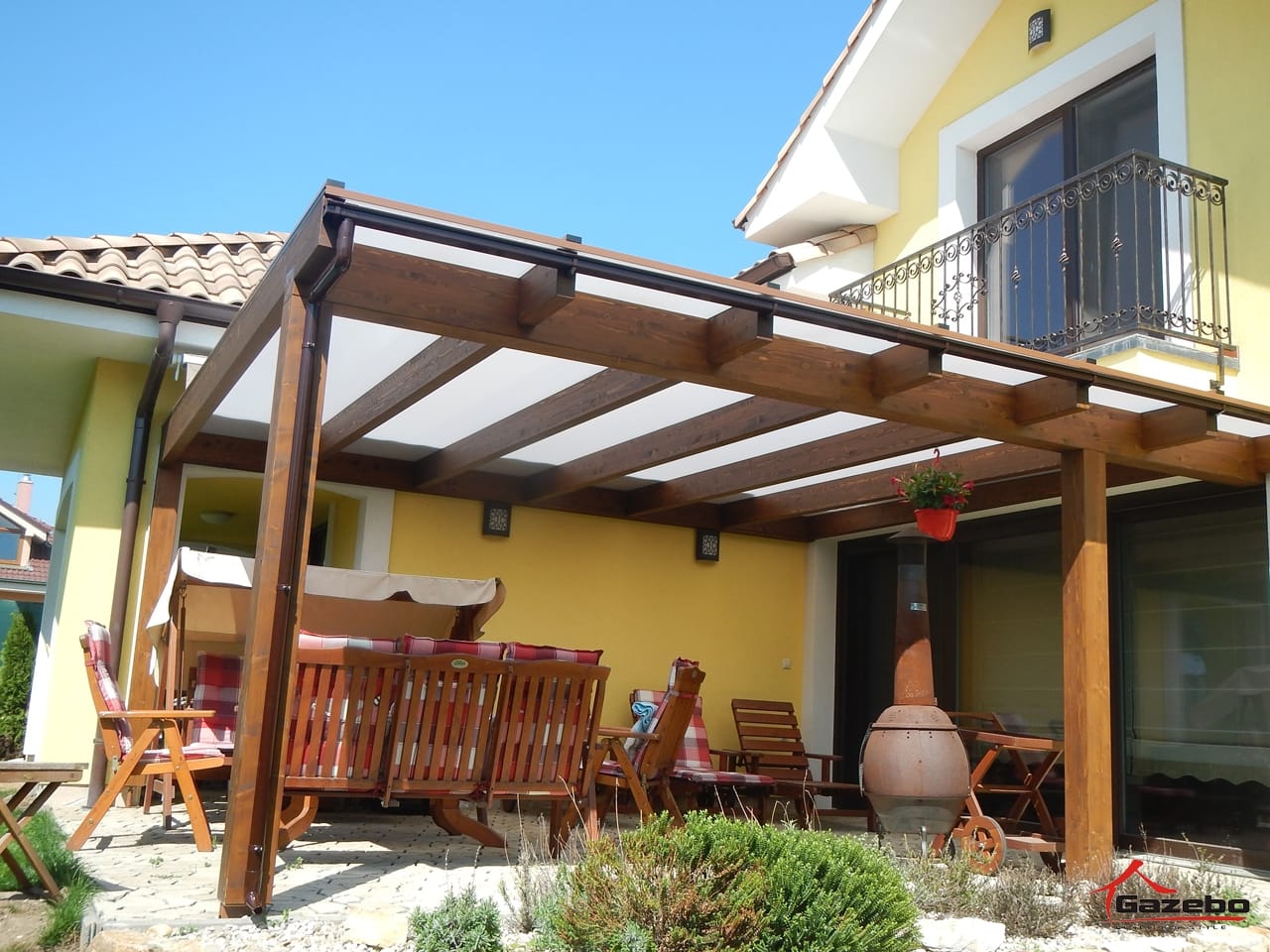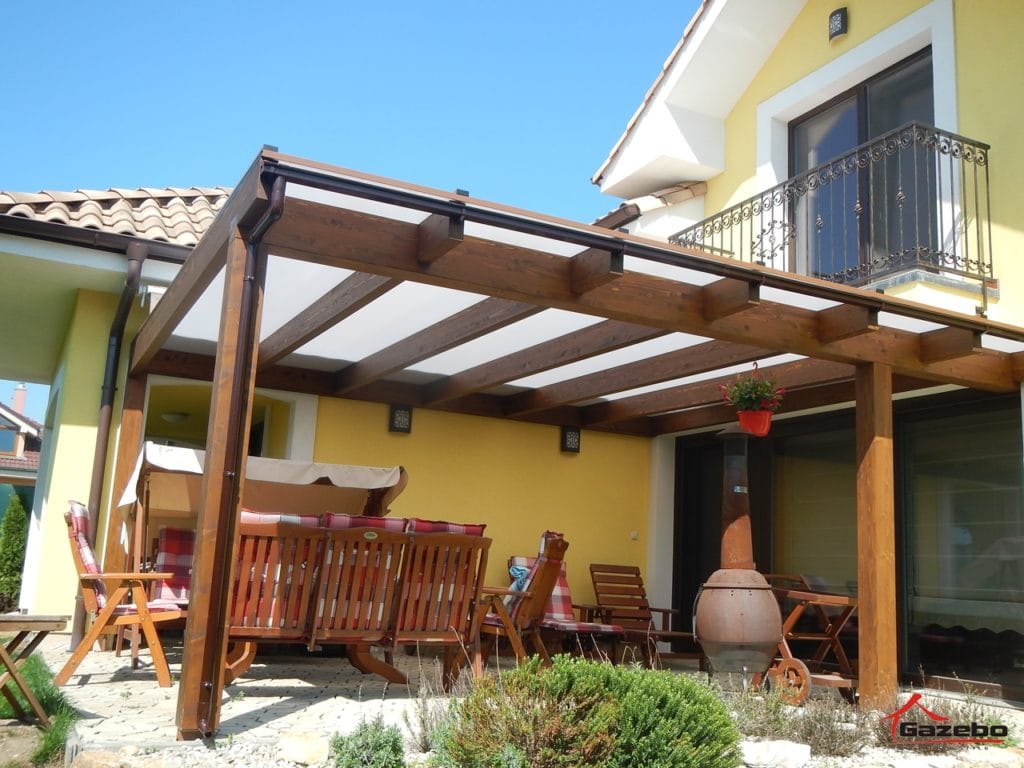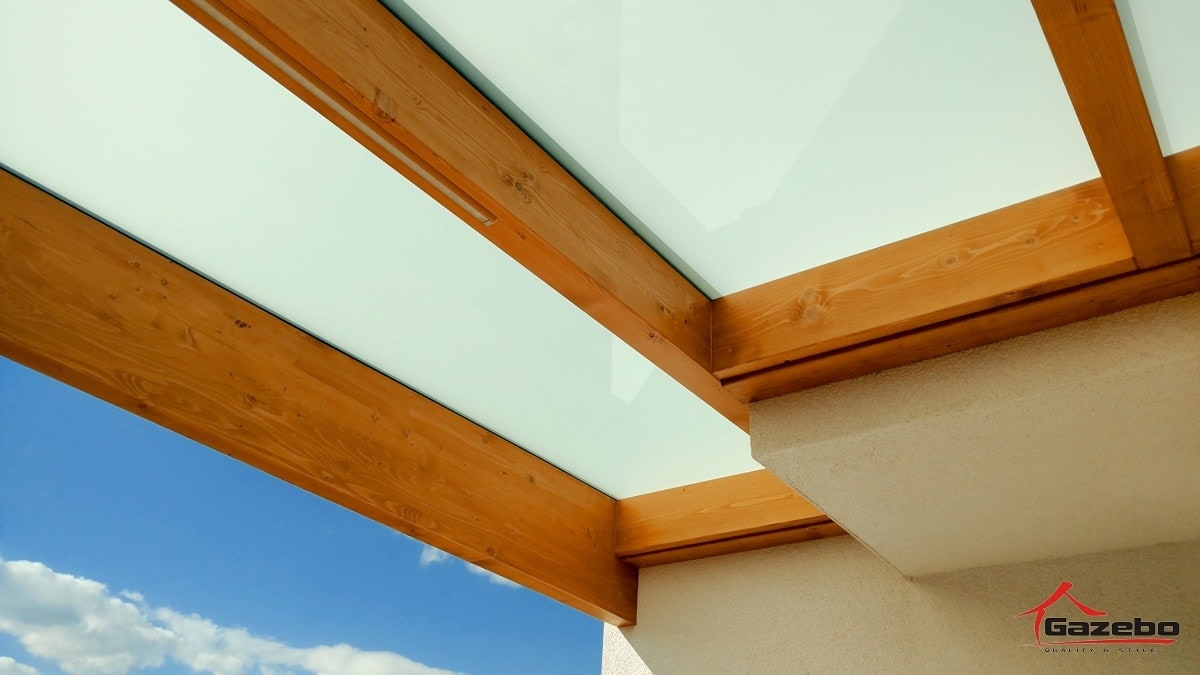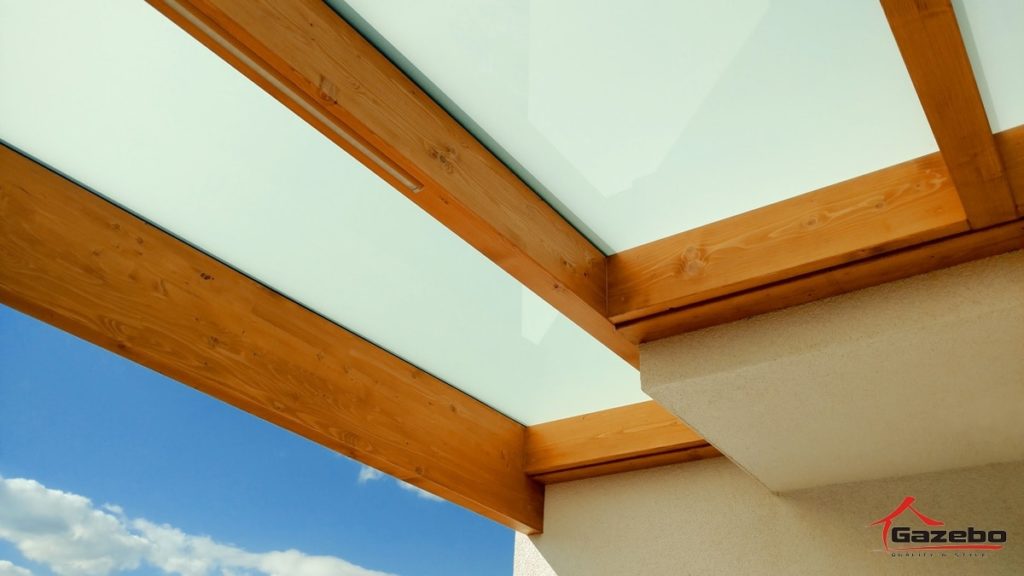 Glass can shade, too! Select our frosted-glass tops that protect from the sun but does not make the pergola dim. Wood and glass are always in perfect harmony and never lose their uniqueness.