Minimal inclination and simple straight lines of the wooden pergola makes it a design masterpiece that fits into almost every exterior.
We use the latest BHS glueing technology for this wooden pergola for stability and durability. During production, several thin layers of wood are first glued than pressed together.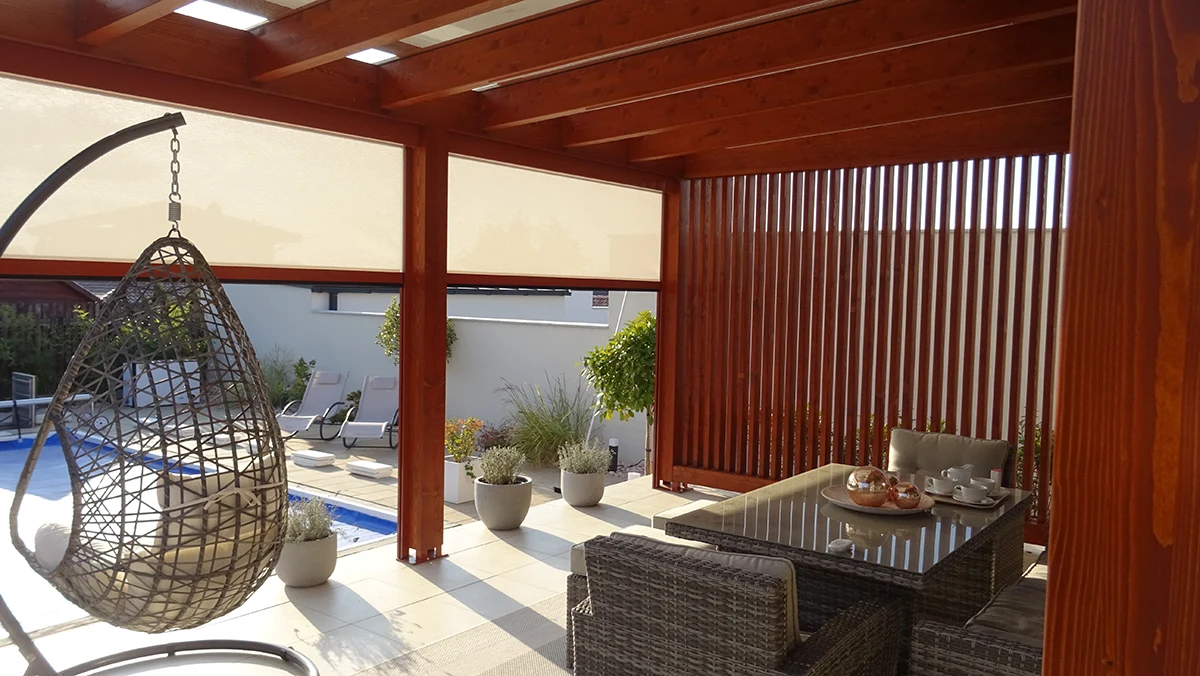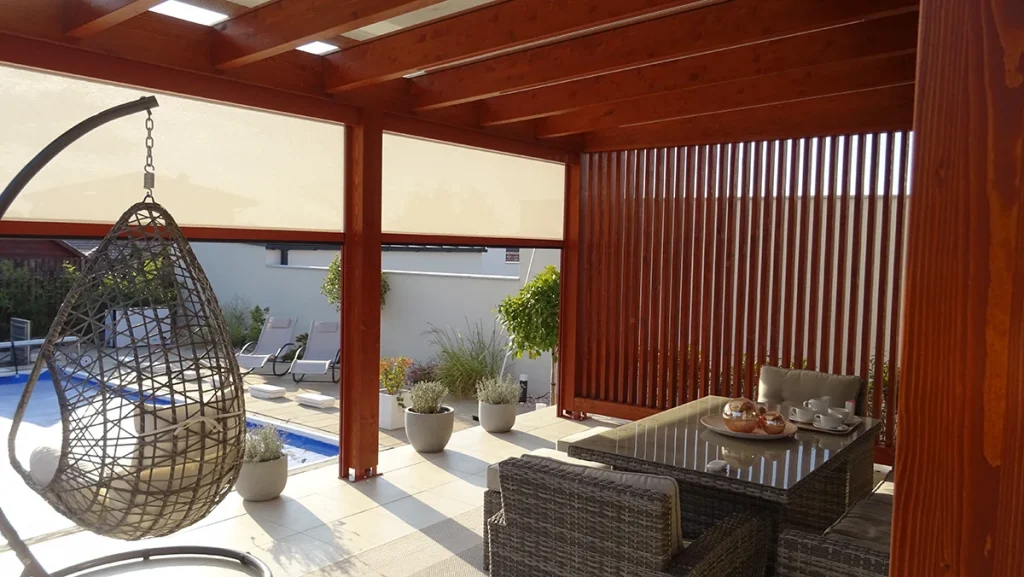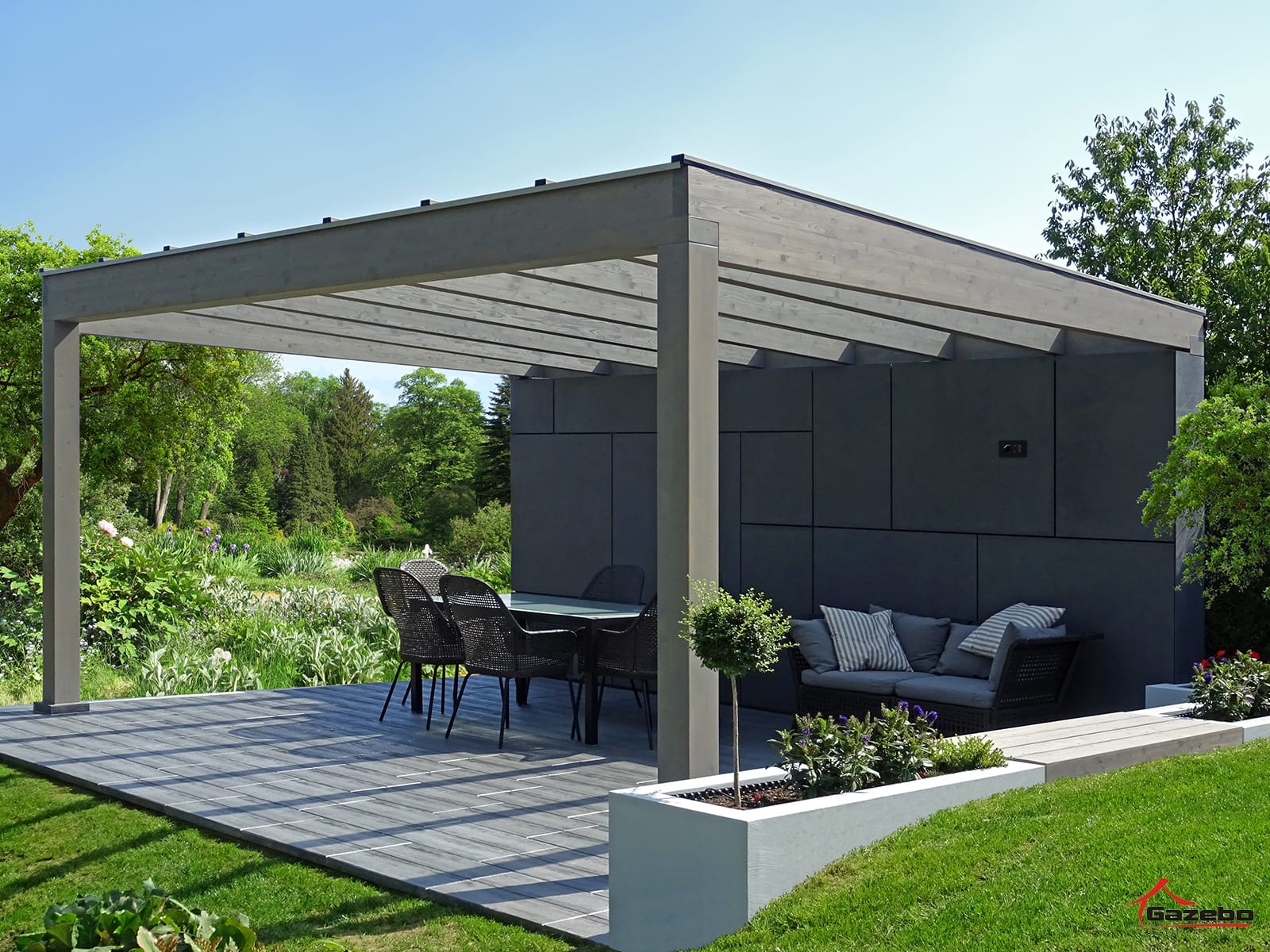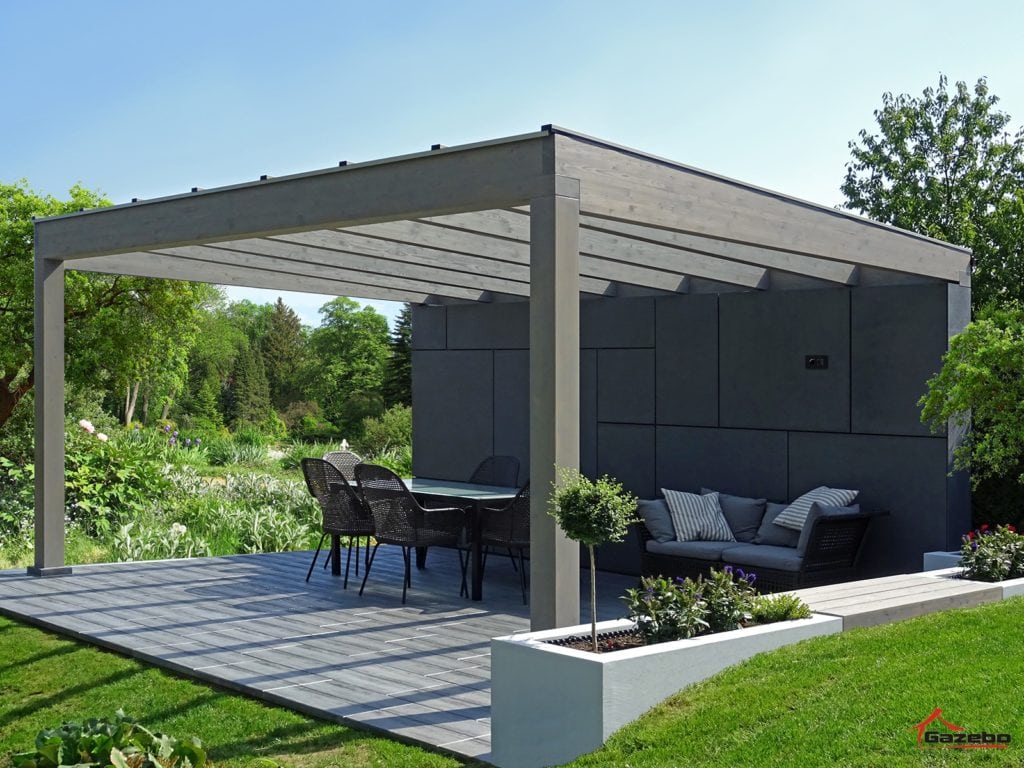 Our pergolas are elaborated to the last detail. A three-step wood pressing process is followed by a final smoothing to eliminate all small faults on the surface.
Custom designed connections. For maximum safety, the static structure of each pergola is individually determined.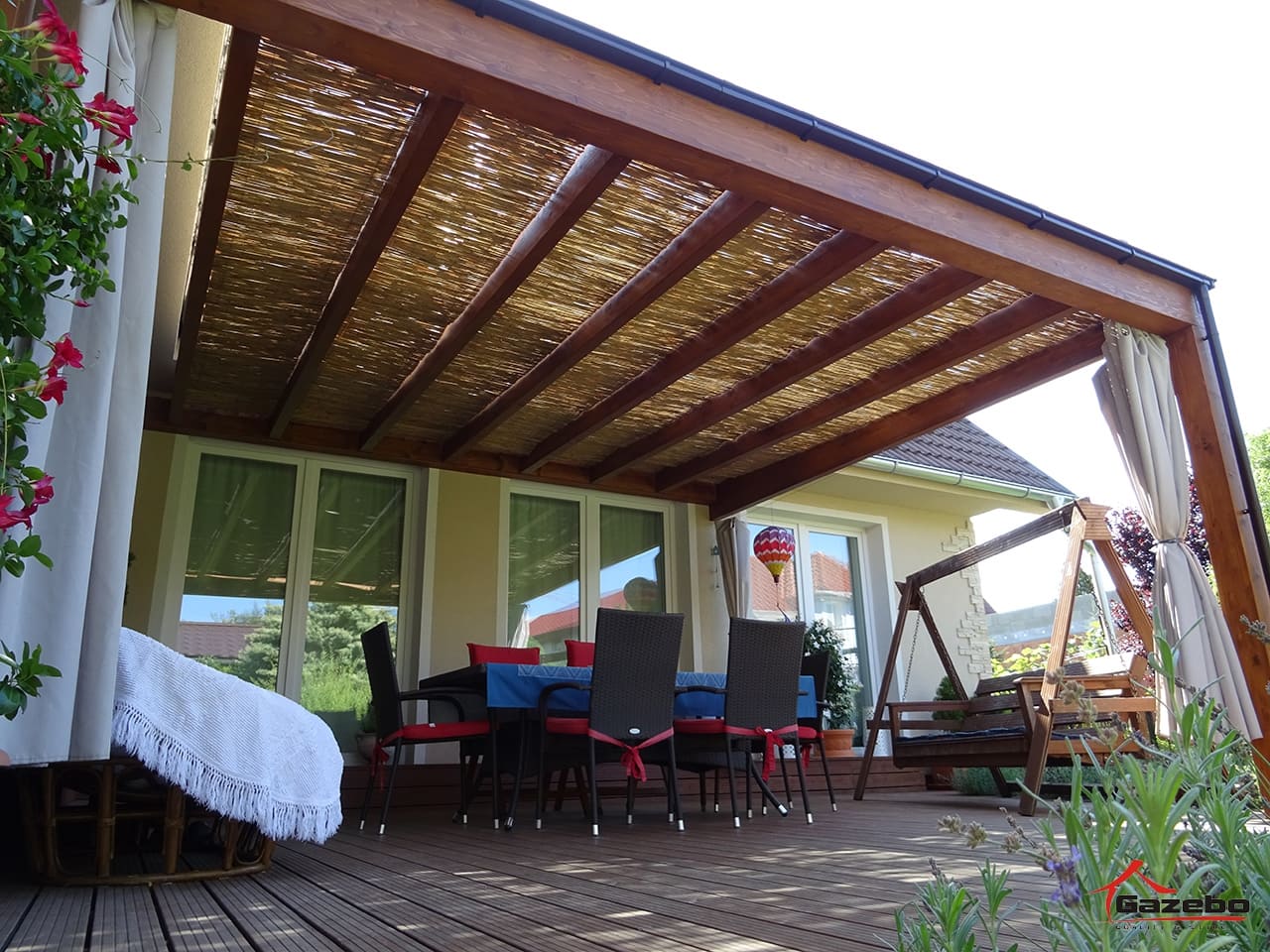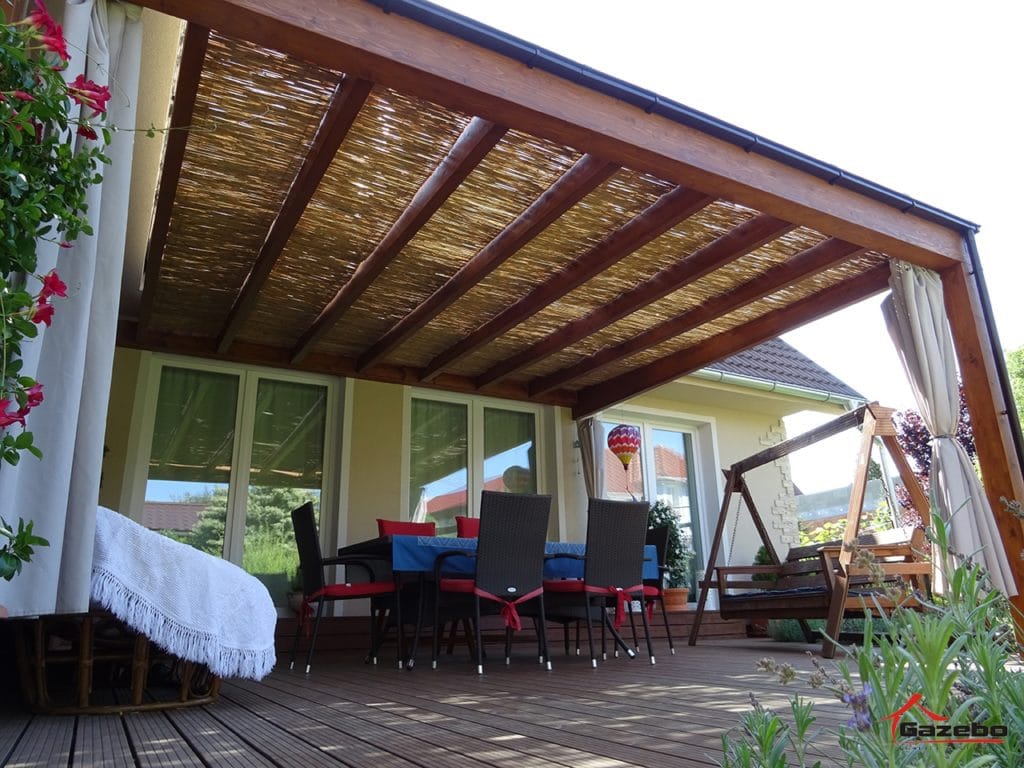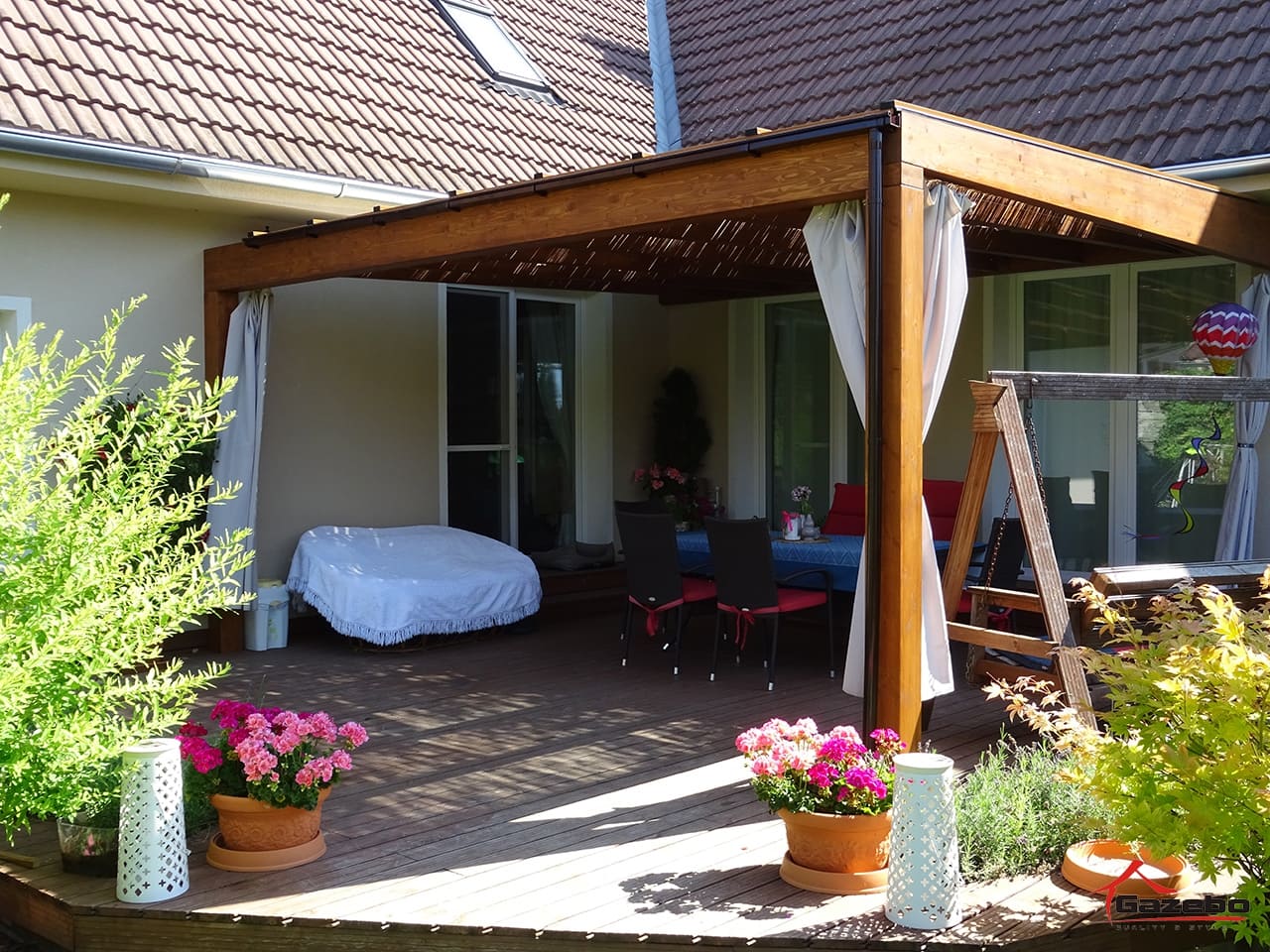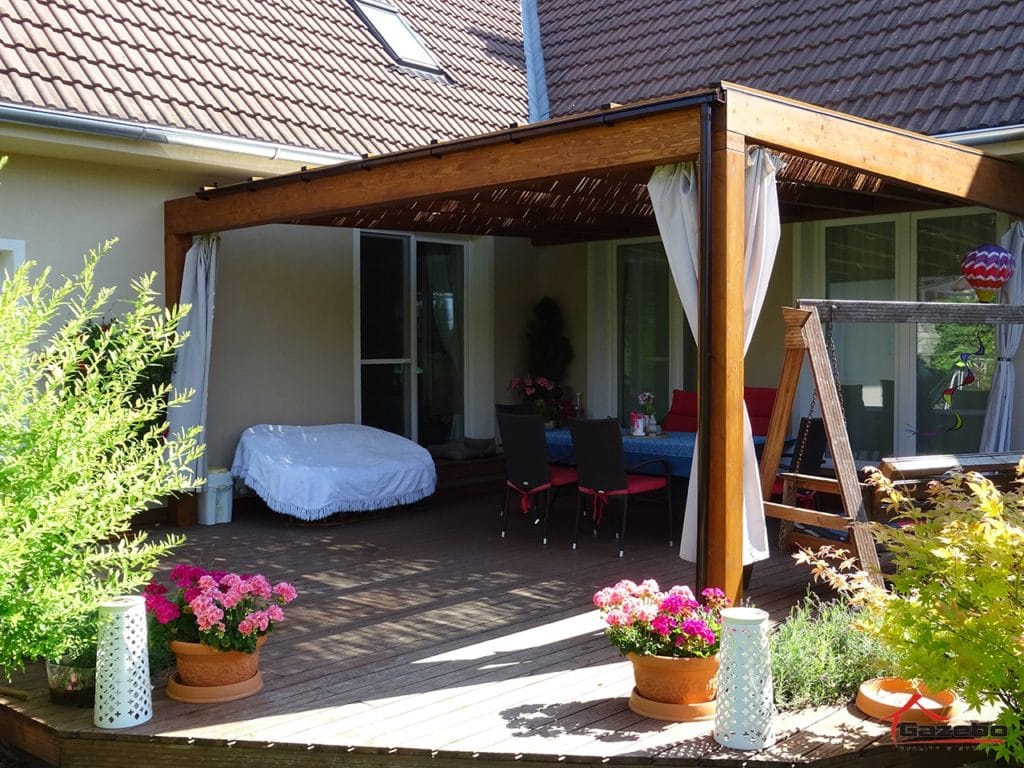 You can easily combine the Milan wood pergola with seasonal natural blinds. The pergola and the bamboo provides an amazing combination of colours and fits into the environment of any terrace. With the right drapes or blinds, front and side shading is made easy for every pergola.
With maintenance only in every 8-10 years, our pergolas can last for decades without a fault. We only use the best quality rubber sealing for our safety glass windows which means a 100% protection against water and provides a carefree use.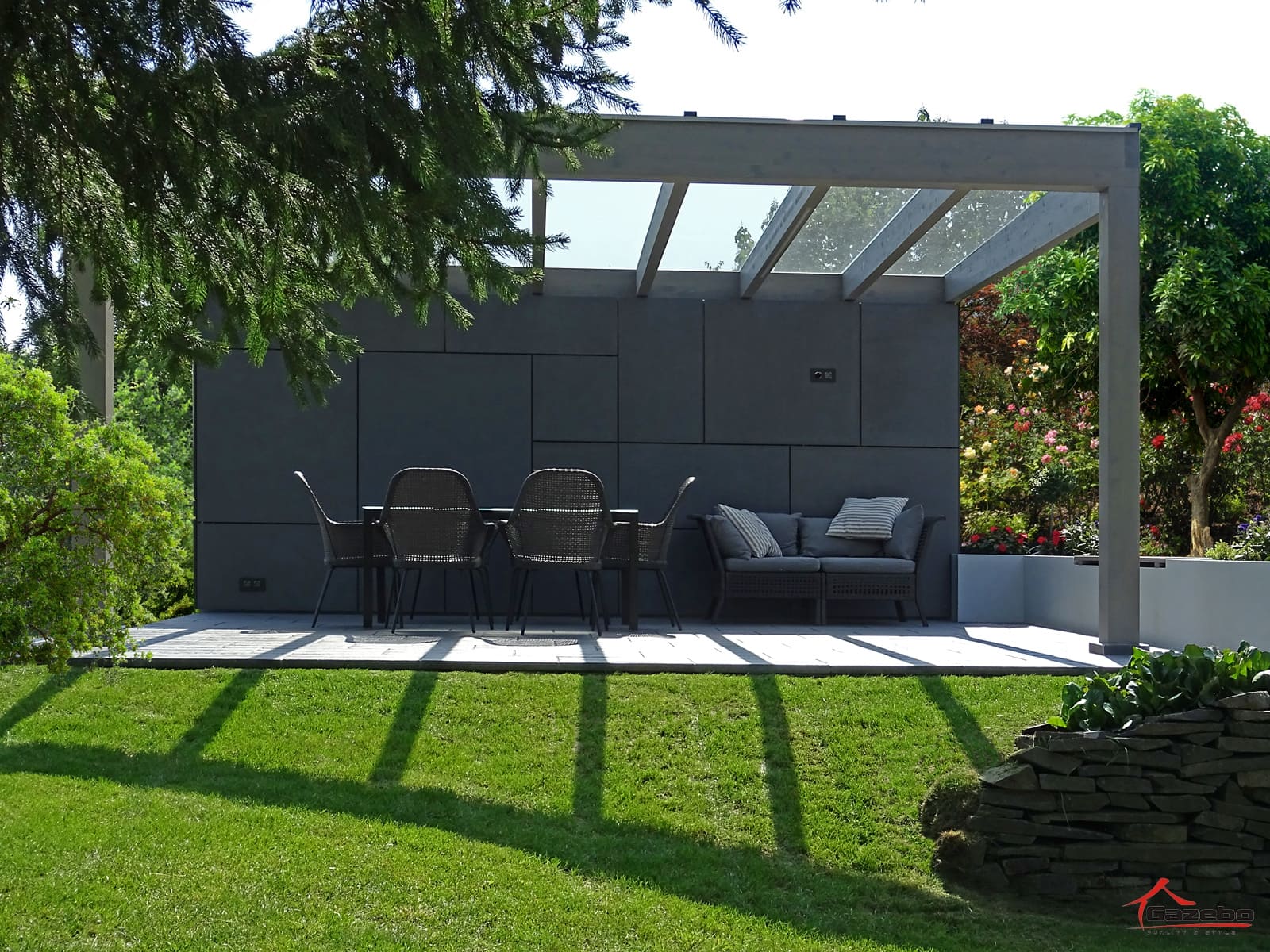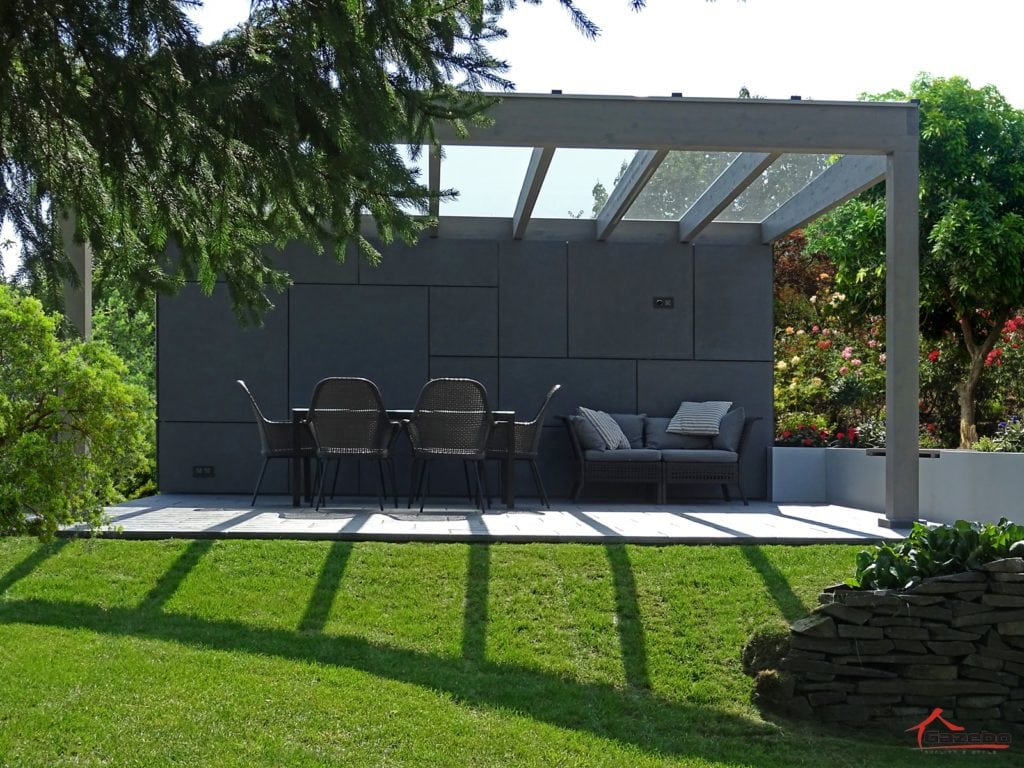 Highly accurate and custom-designed CNC-technology fittings make our pergolas simply perfect. You can select from a broad range of accessories, including blinds and installed LED lights.
In combination with specially designed structural joints made by CNC technology with high precision, the pergola is perfect.


We at our company, GAZEBO are happy to innovate and to bring our products to perfection for you!