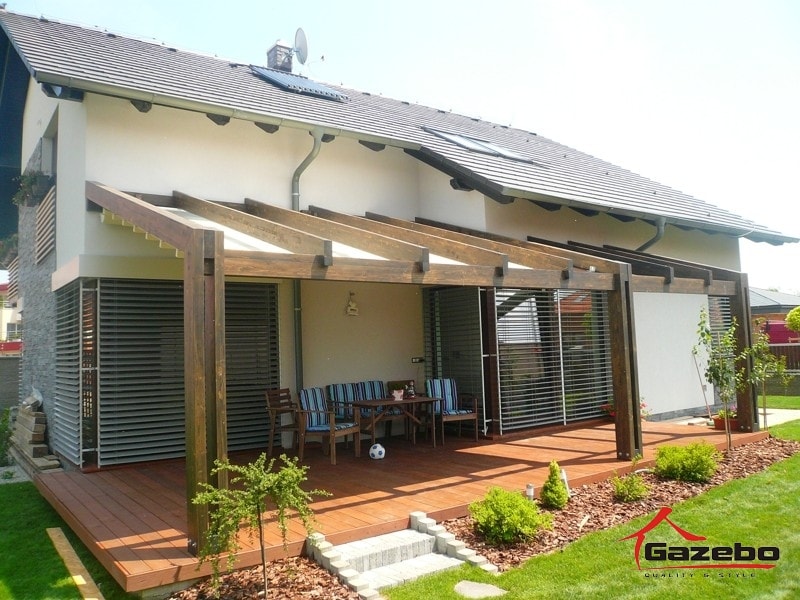 Rio Grande garden pergola
The Rio Grande garden pergola is the improved version of the basic Rio model andprovides more opportunities.
Its remote-controlled electronic roller blinds are carefully designed to protect you from strong sunshine.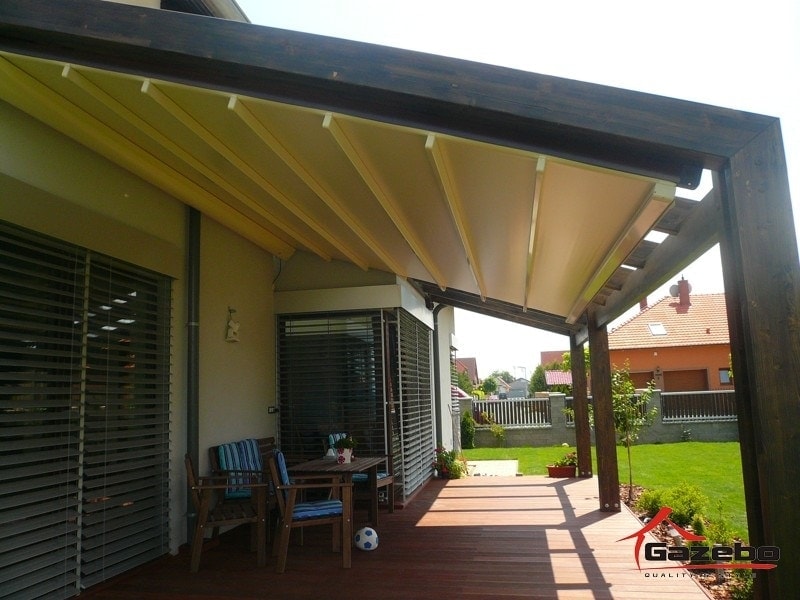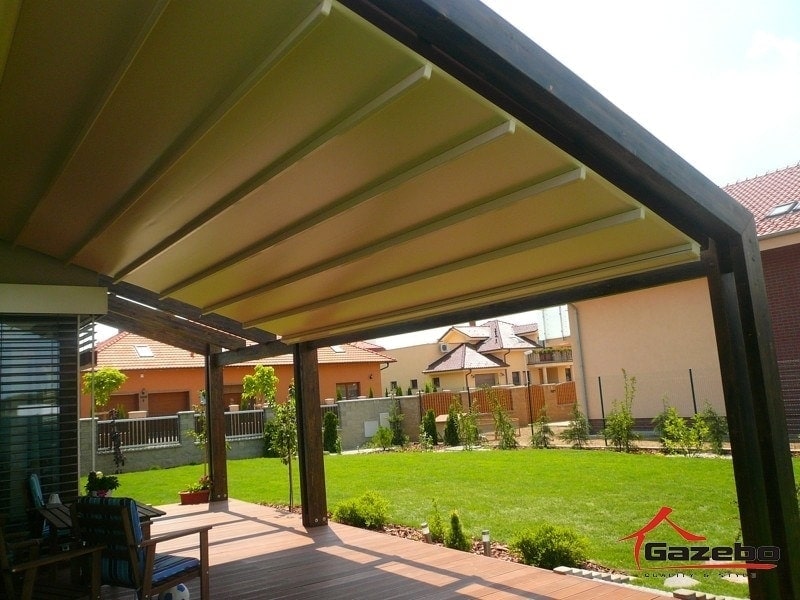 Summer shower? Not a problem anymore. No need to stop the garden party and rush to the house. You can keep enjoying your time with your friend and also the raindrops falling to your garden.
The Rio Grande garden pergola is grandiose both in terms of design and versatility. And this is not just advertising, this is the reality.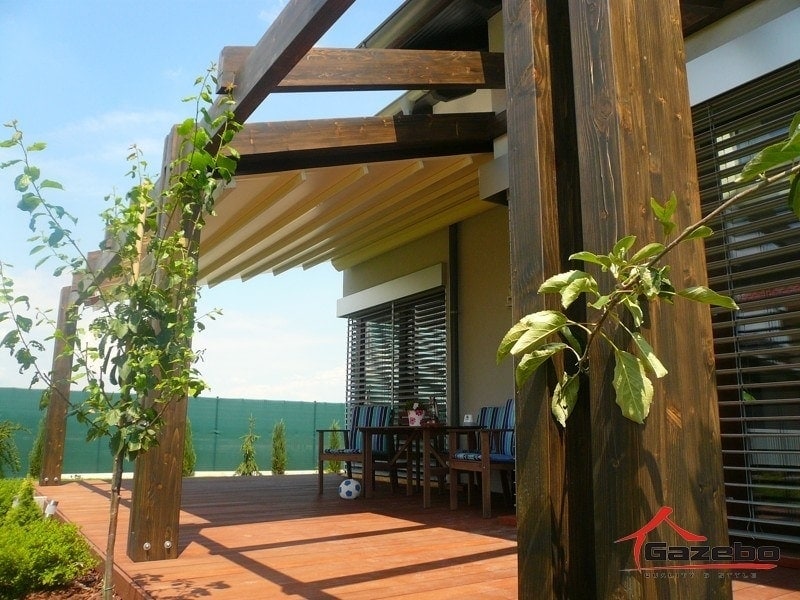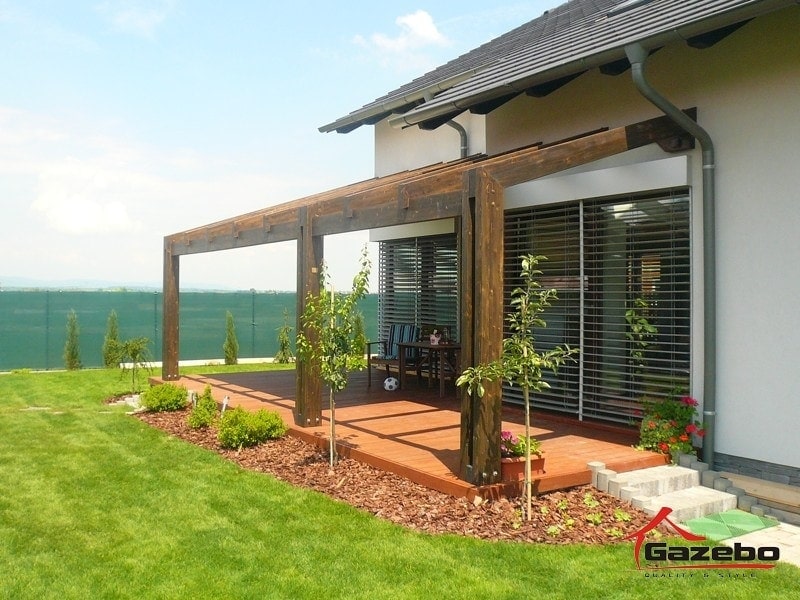 Rio Grande pergola is elaborated to the tiniest detail. The quality of its materials will satisfy your needs for many years.
The custom-designed CNC-technology fittings make the pergola simply perfect.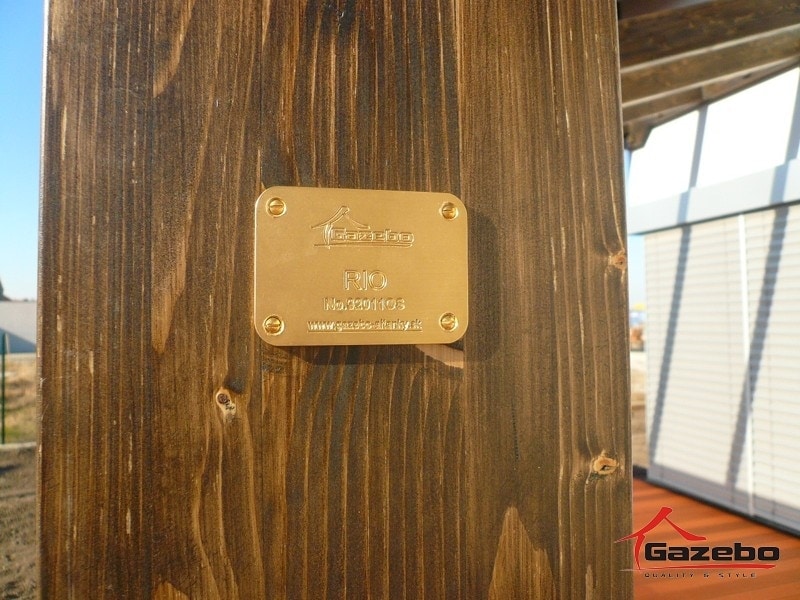 "A sign of exclusivity" – an engraved copper label is attached to each of our pergolas and pavilions.