Traditional wooden pergolas you will never get tired of
If you love natural materials, our wooden pergolas are for you. Clean lines, quality production, perfect design feature our wooden pergolas. You will just fall in love with them. The traditional wooden pergolas with their natural appearance fit into any environment.
Why so useful? You will never get tired of them. Natural wood with its perfect look always creates an up-to-date yet laid back ambience. Traditional family home or building with modern design, wooden pergolas can be added to any house. Attached to the house, standing in the garden, serving as carport… wooden pergolas are versatile and thanks to their natural look, very popular.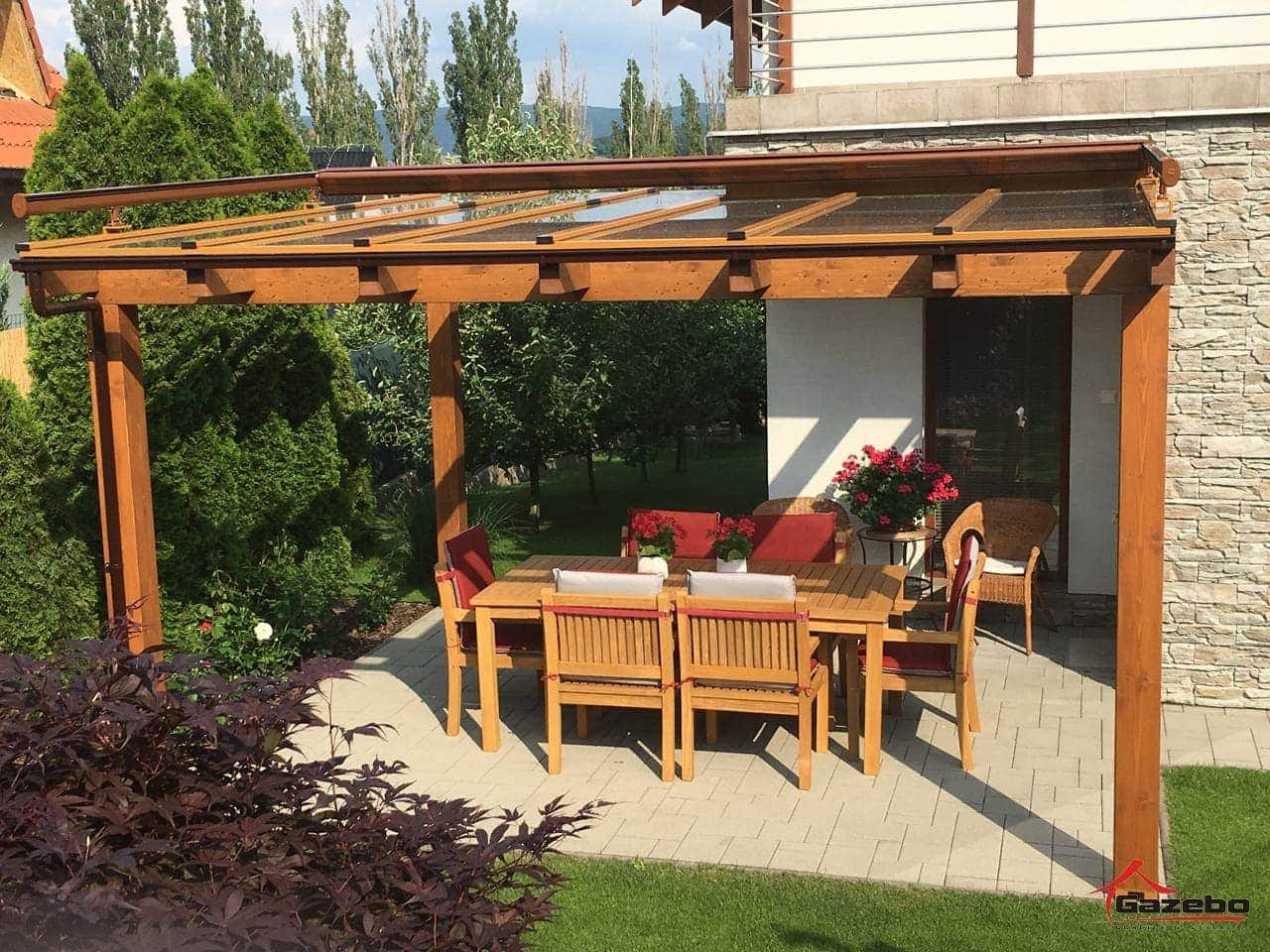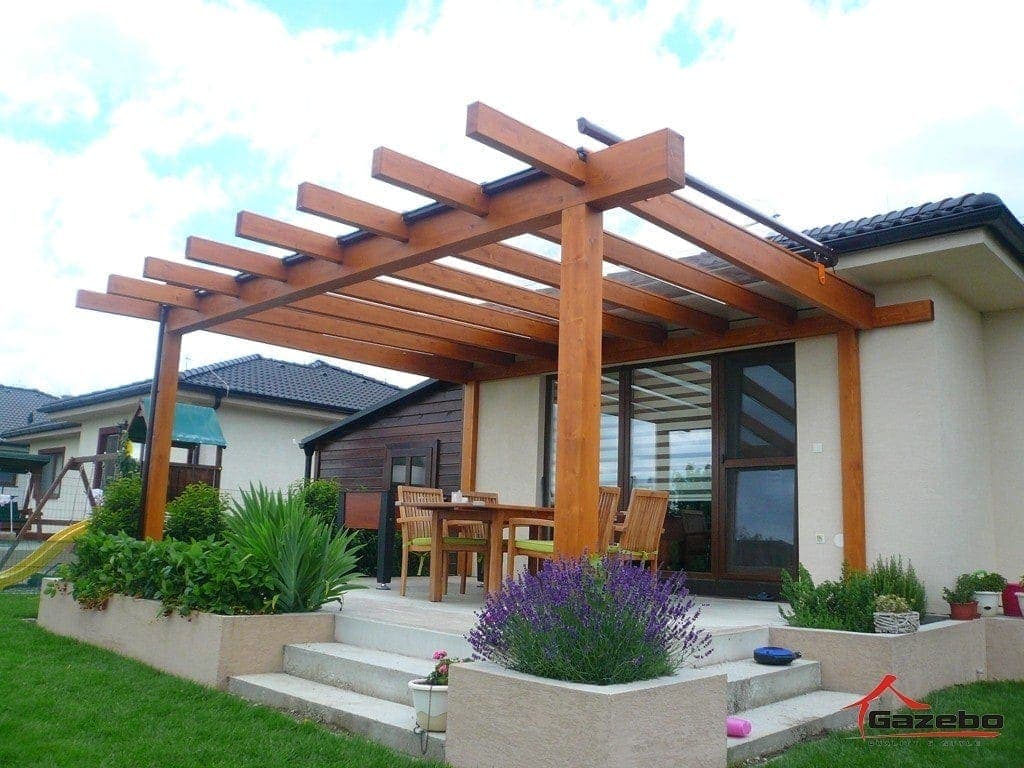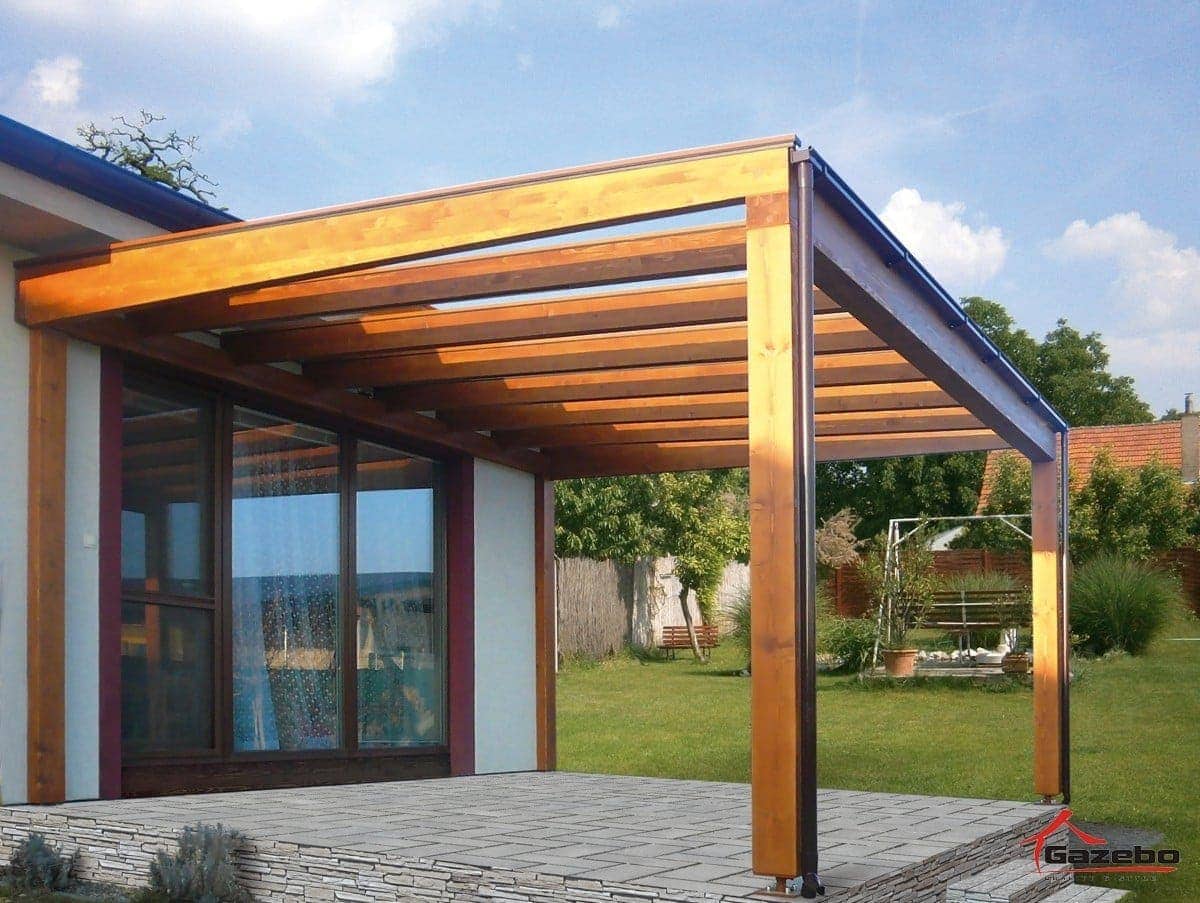 Traditional wooden pergolas you will never get tired of
Delivery time of the wooden pergolas
Pergola for the terrace and the garden
Where can you place and how can you use our wooden pergolas? There are limitless possibilities.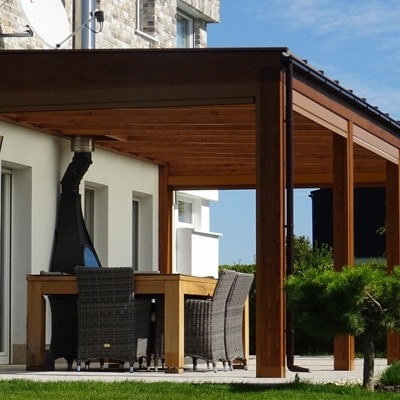 Wooden pergola attached to the house
It protects your terrace and provides a pleasant shade without closing out all the sunshine. Our covered pergolas come really handy if you want to use your terrace even in rainy weather.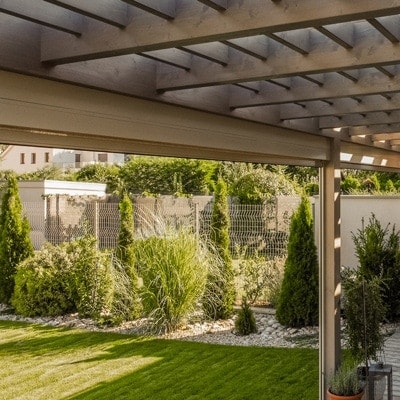 Garden pergola
Not only a dominant decoration to your garden but also serves as an excellent support for your creeper plants.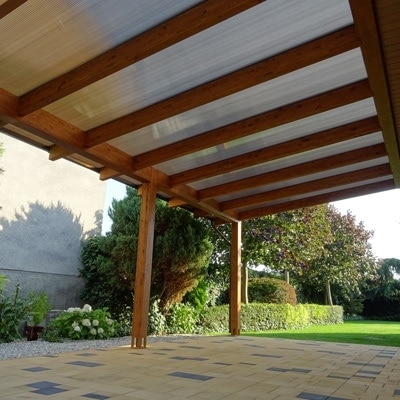 Pergola as carport
You want to avoid spending on a new garage? Or you don't have enough space for it? The solution is a covered carport that protects your car from bad weather.
The price of the wooden pergola
Our wooden pergolas are among the more exclusive models, or as we call them, our silver treasures. The size and model of the pergola also affect its price.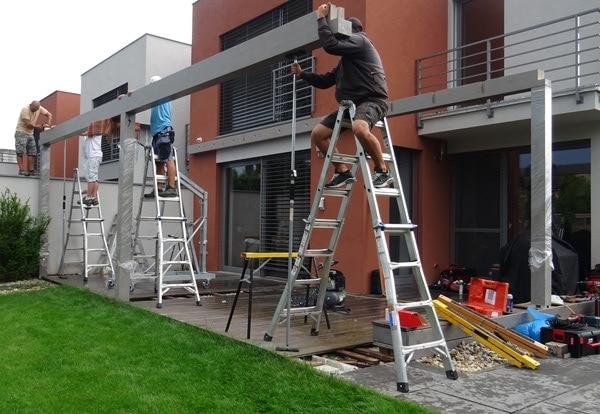 Setting up the wooden pergola
We use state-of-the-art production processes to make the pergola we deliver to you. Tailor-made wood slices are pressed together to provide endurance and ensure that they stay in shape for years. Our pergolas premium quality fittings are almost invisible for perfect harmony and impeccable design. There are several options for the roof of the wooden pergola from polycarbonate to various types of tinted glass. Frosted glass or polycarbonate is probably the best option as they provide a pleasant shade while letting the sunlight through. Have a look at our setting up a Milano wooden pergola.
The interior elevation of the pergola determined by the distance between the ground and the lowest edge of the structure gives sufficient light. The perfect interior elevation of a wooden pergola is between 210-250 cm and also depends on the rolling blinds. Setting up the wooden pergola is relatively simple and does not take more than two days. We offer you several interesting accessories and services at the time of construction, too. Would you like installed LED lights? No problem, we can install practically invisible wires to wooden pergolas, too. All you have to do is to tell us about your request before we start the production process and we'll deliver it exactly as you'd like.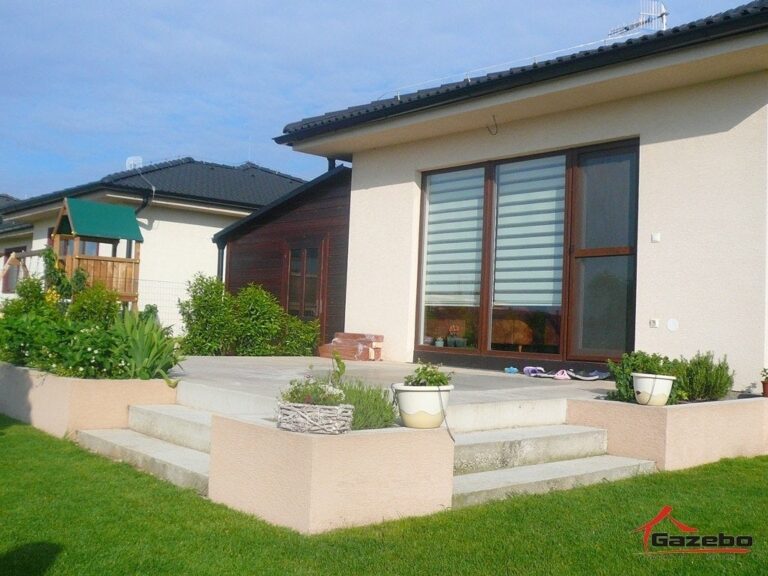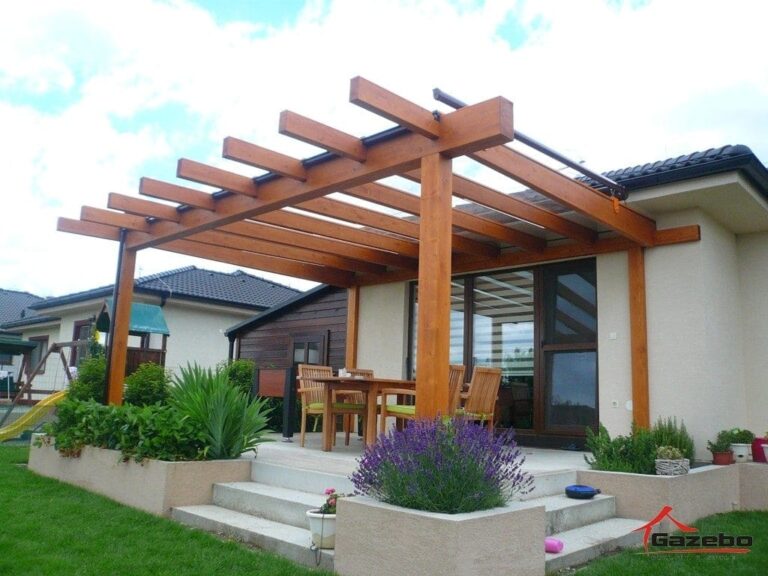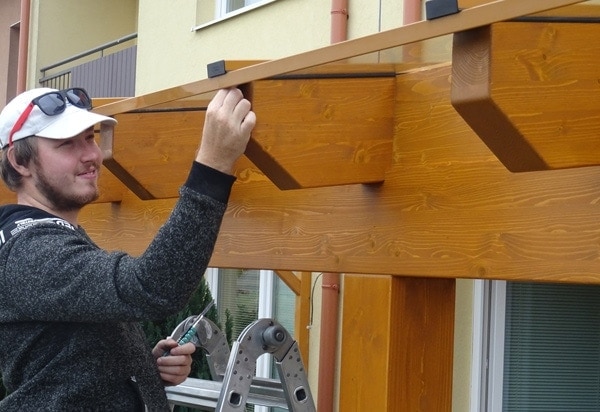 How to maintain the wooden pergola
You don't have to worry about the endurance and look of your wooden pergola if you are ready to take care of it. Fortunately, maintenance means only to apply a special coating in every 8-10 years. With this little care, the wooden pergola stays attractive and serves your family for generations.