Wooden pergola Santorini will catch your eye at first sight. Modern design of massive beams and transverse slats.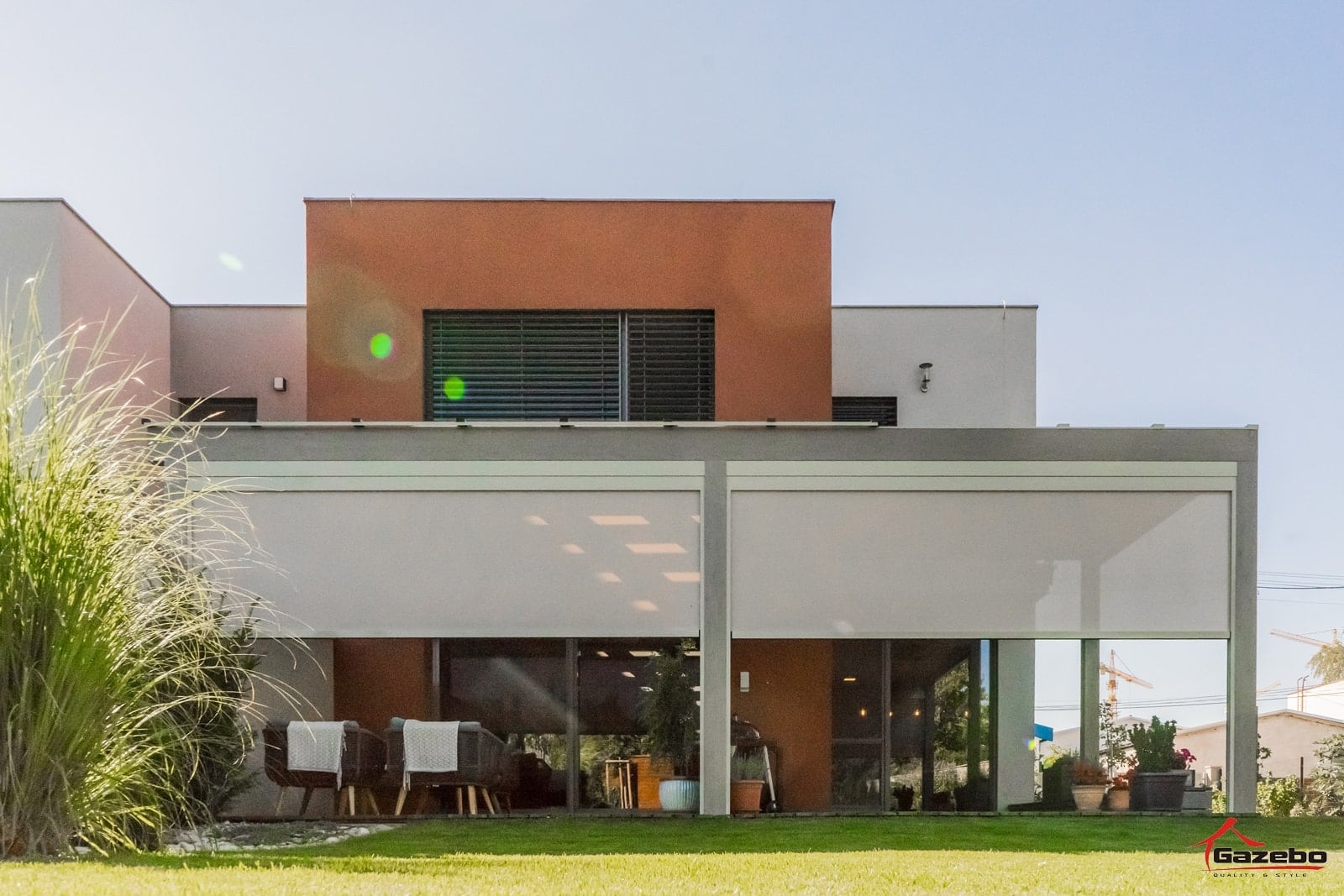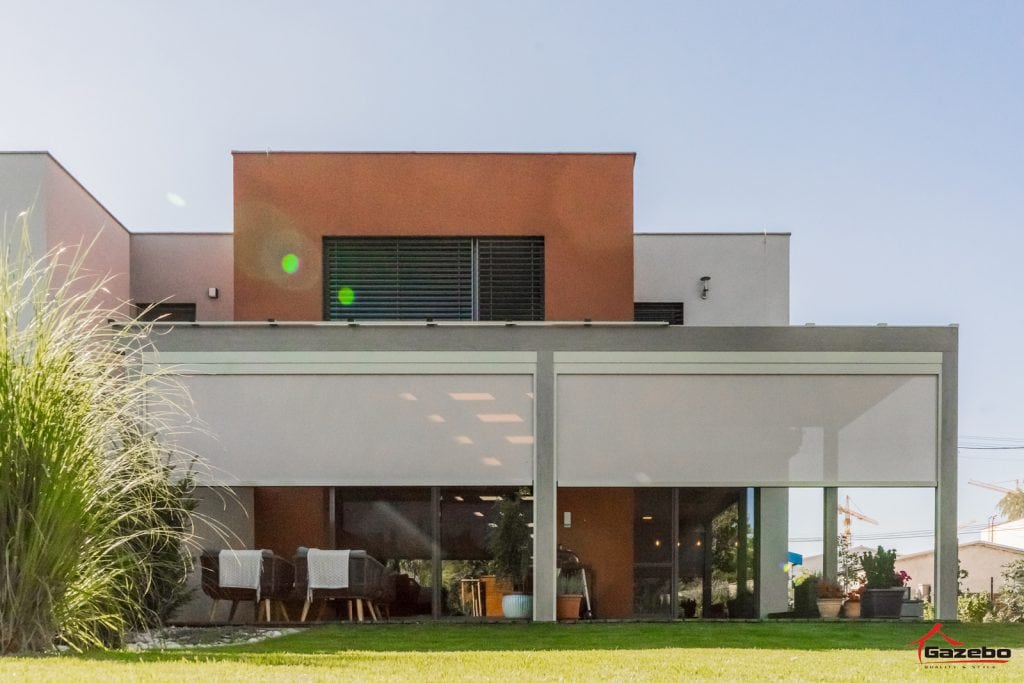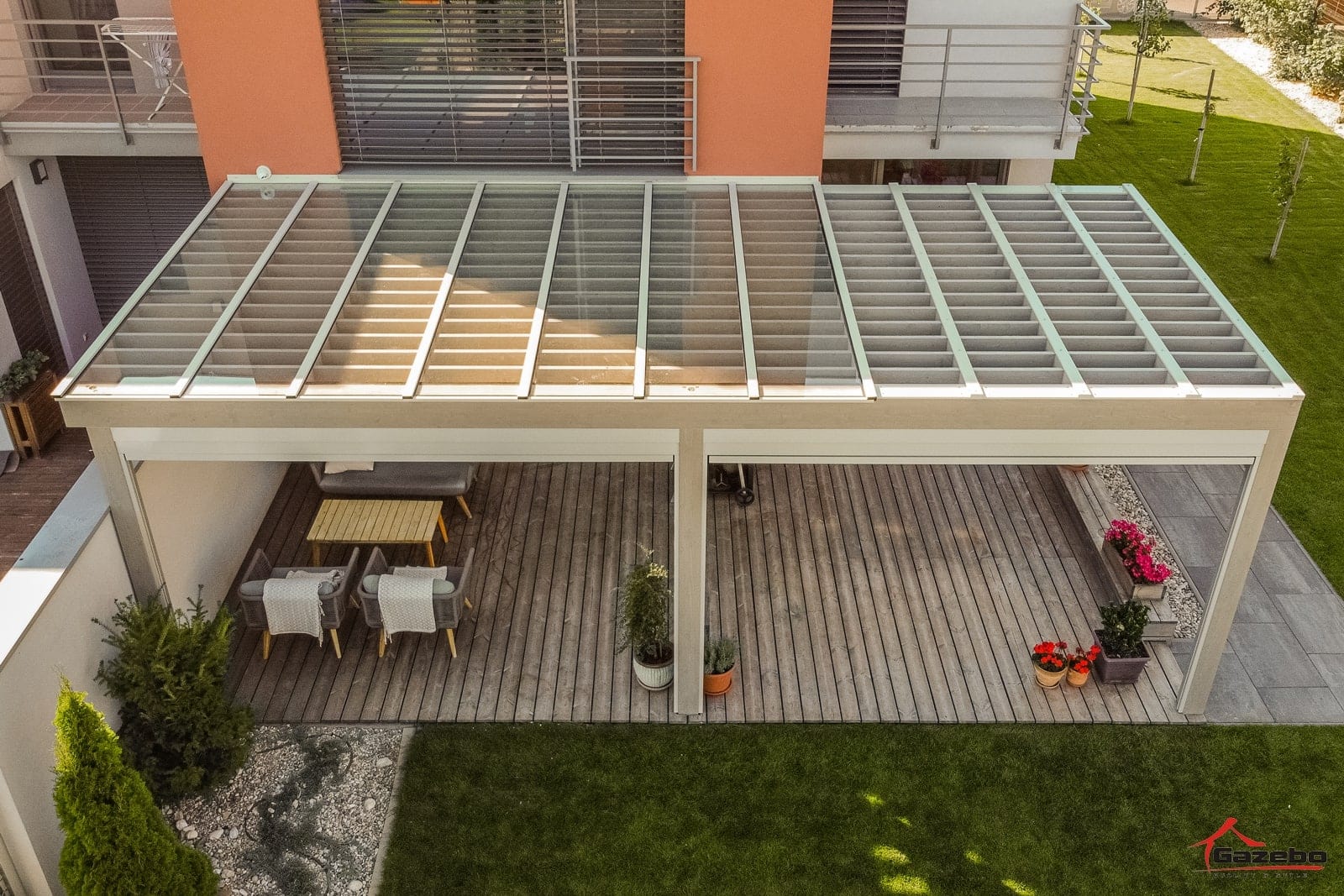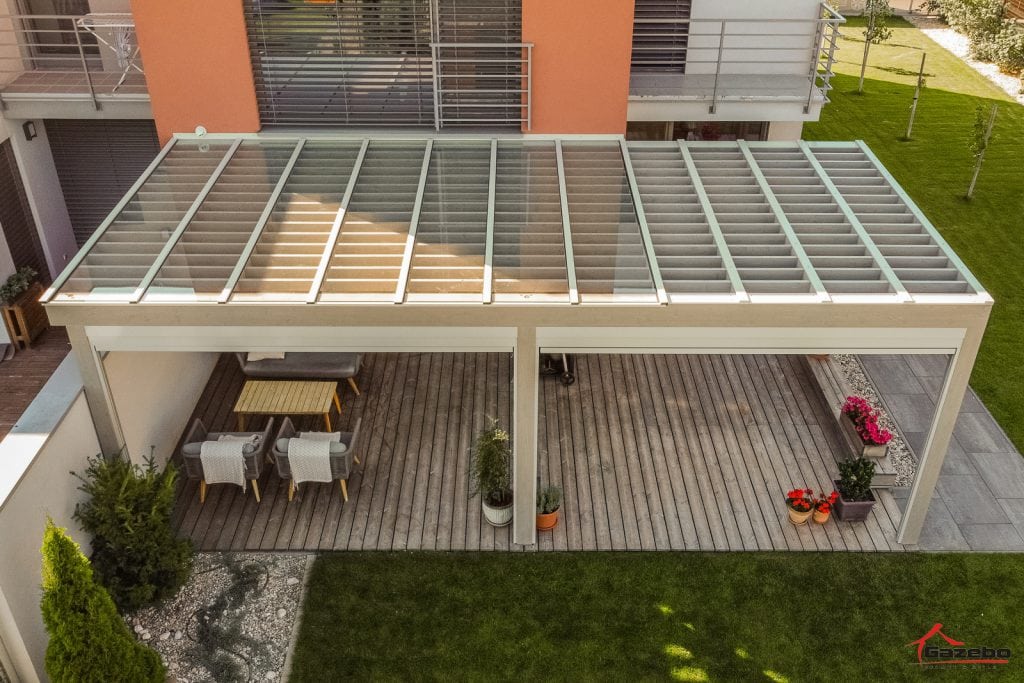 A design that will also impress with modern color design. This color combination is ideally resistant to UV radiation.
The slats are milled into the supporting beams on a CNC machine so that they look as if they were made of one piece.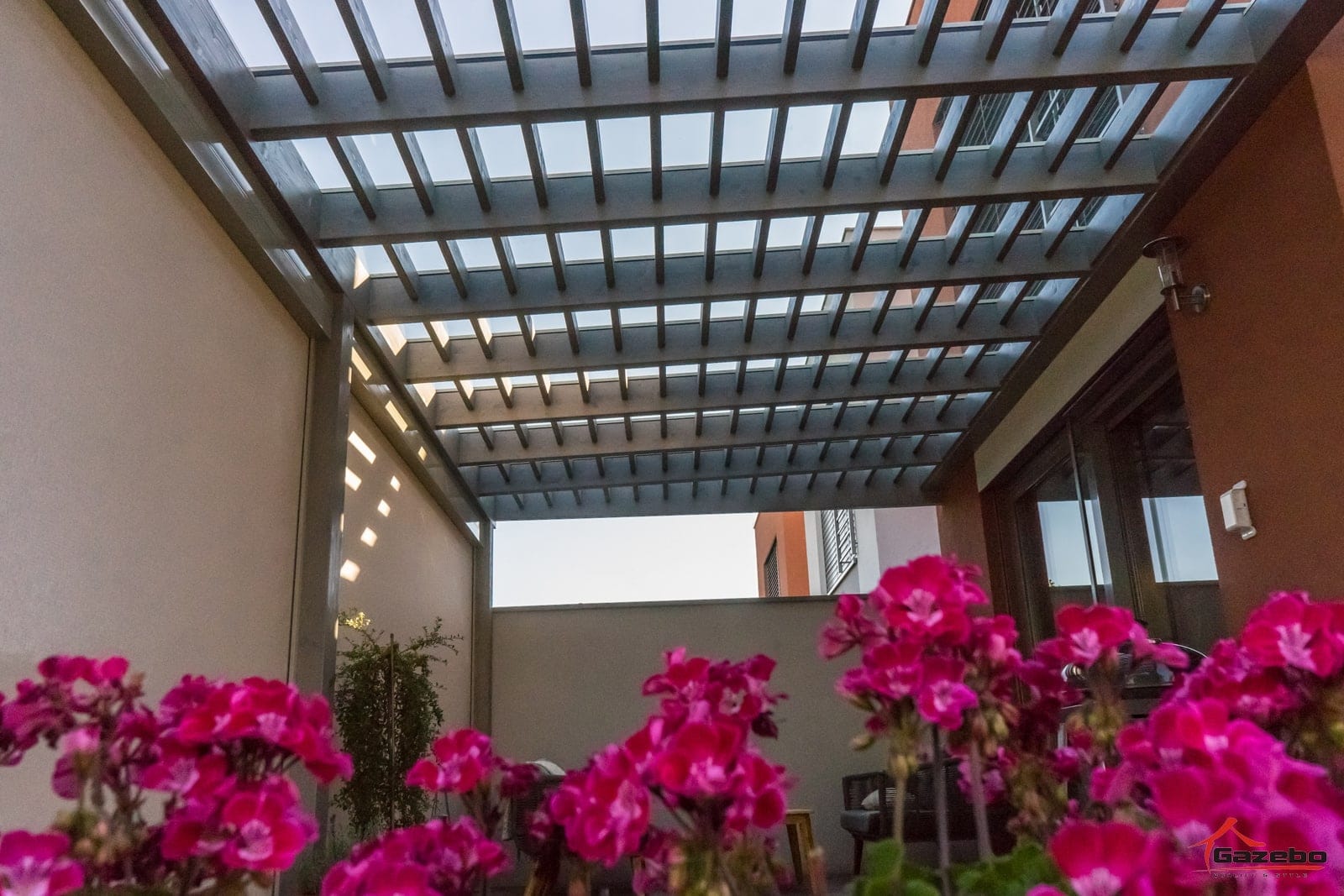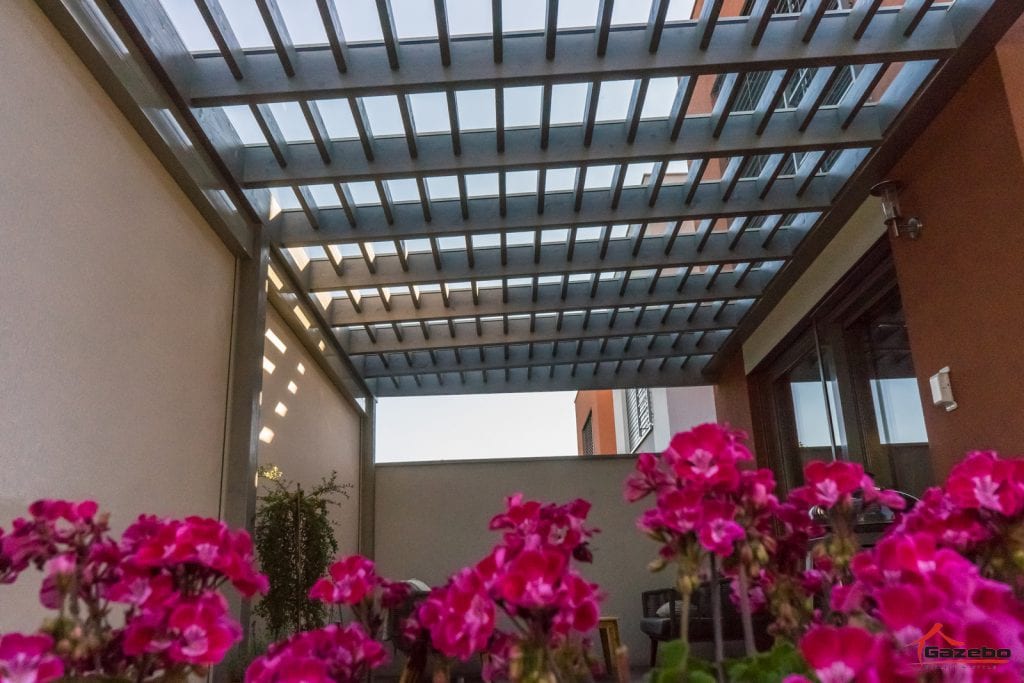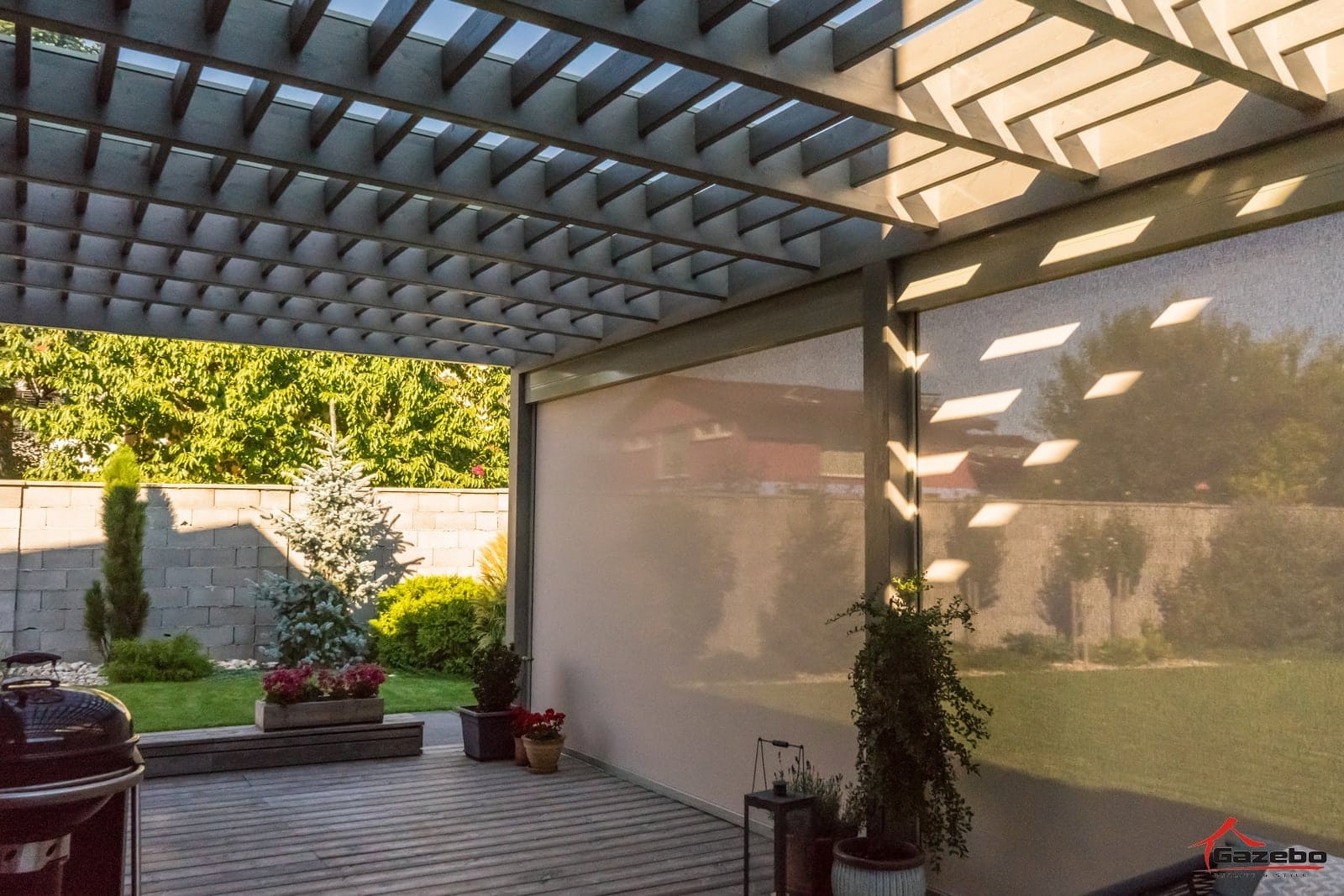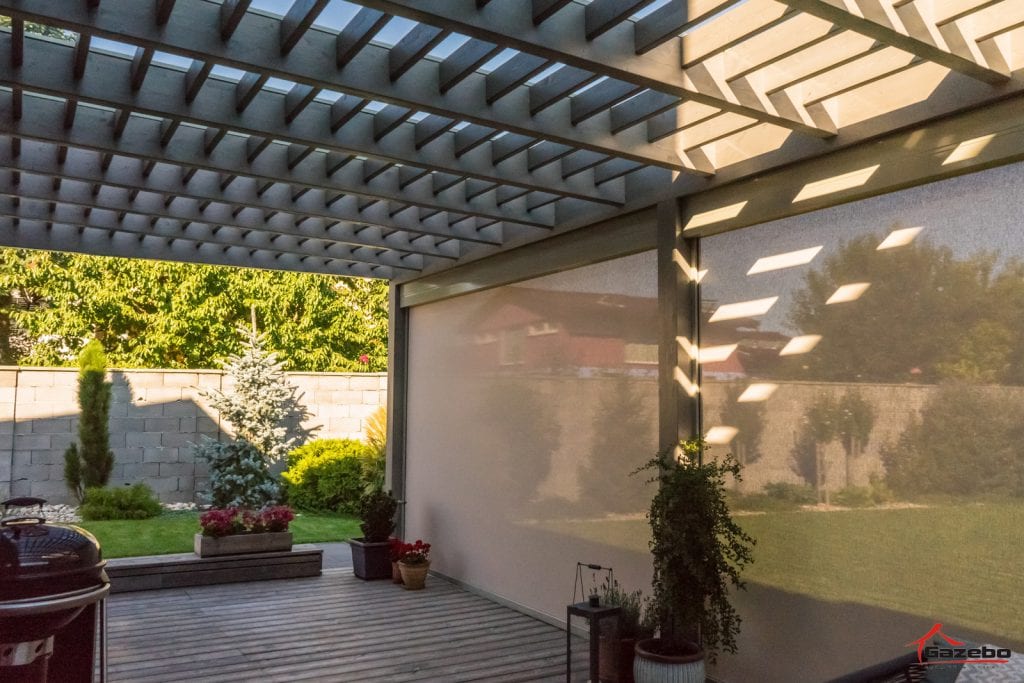 The front screens perfectly protect you from the sun's rays. You can gradually adjust their height with an electric or manual control.
Wooden pergola in combination with the floor pleasantly cozy sitting on the terrace.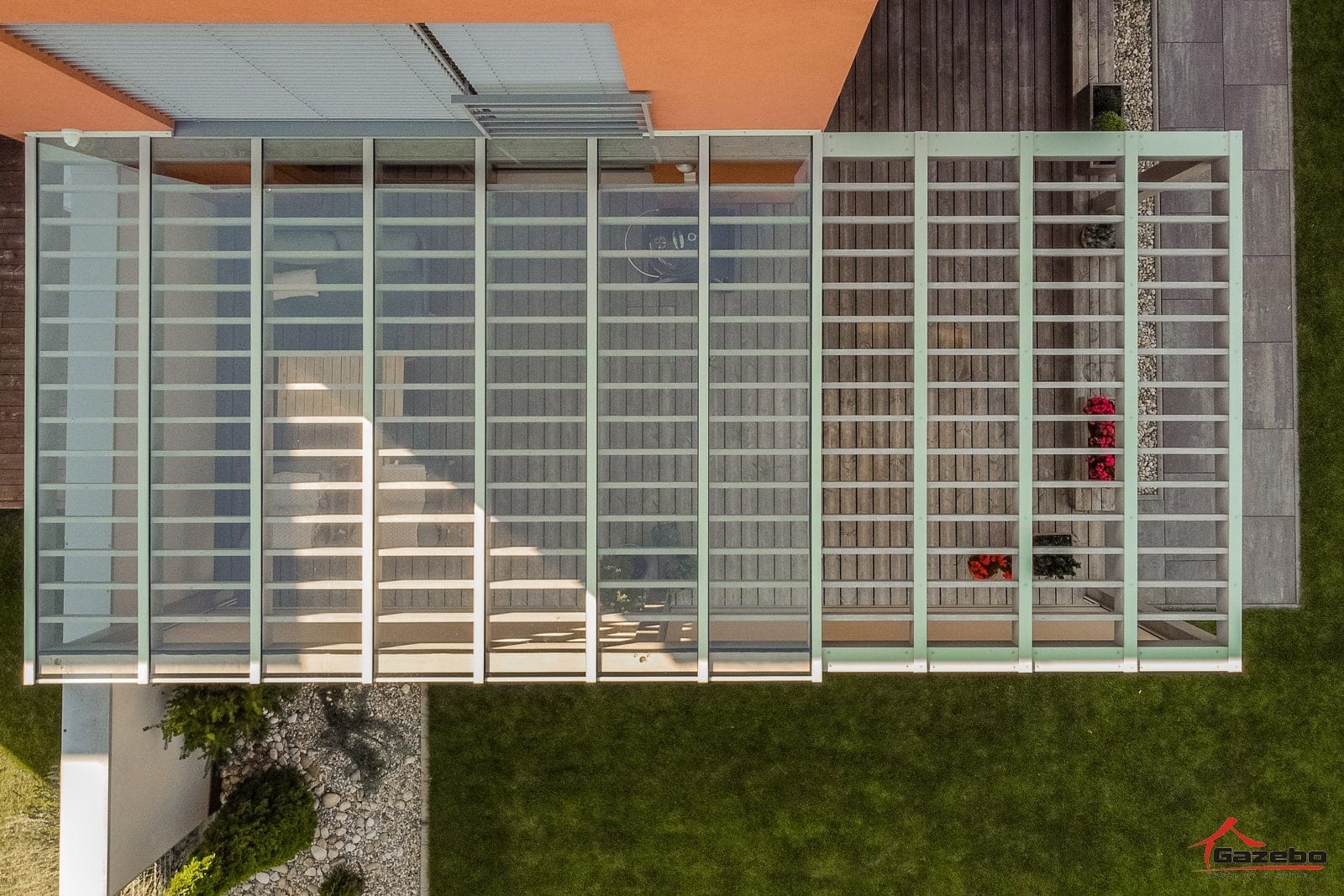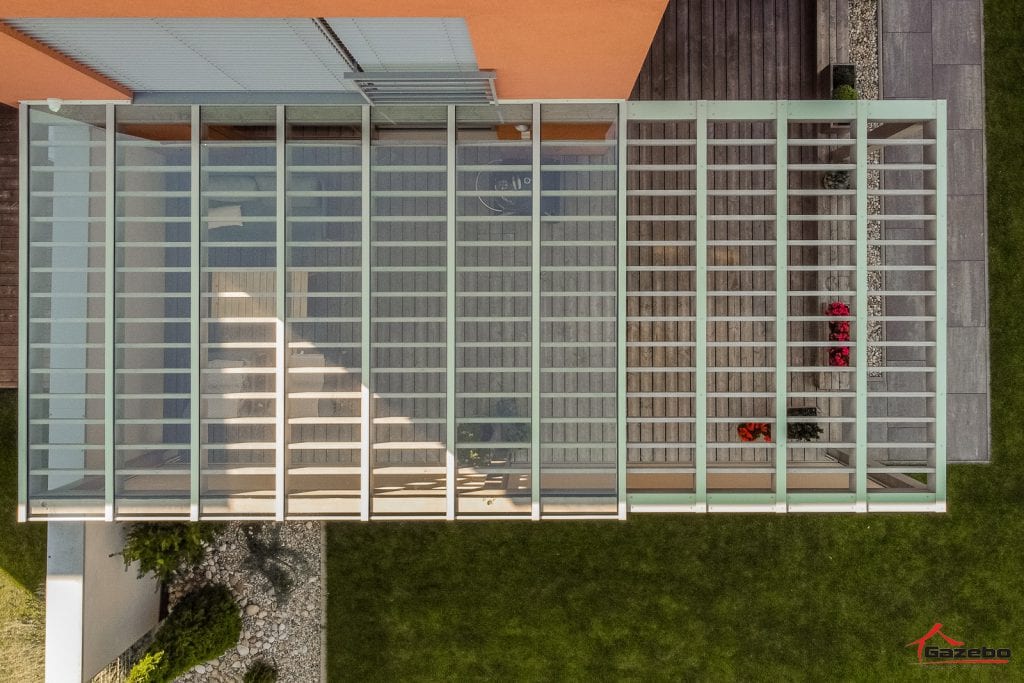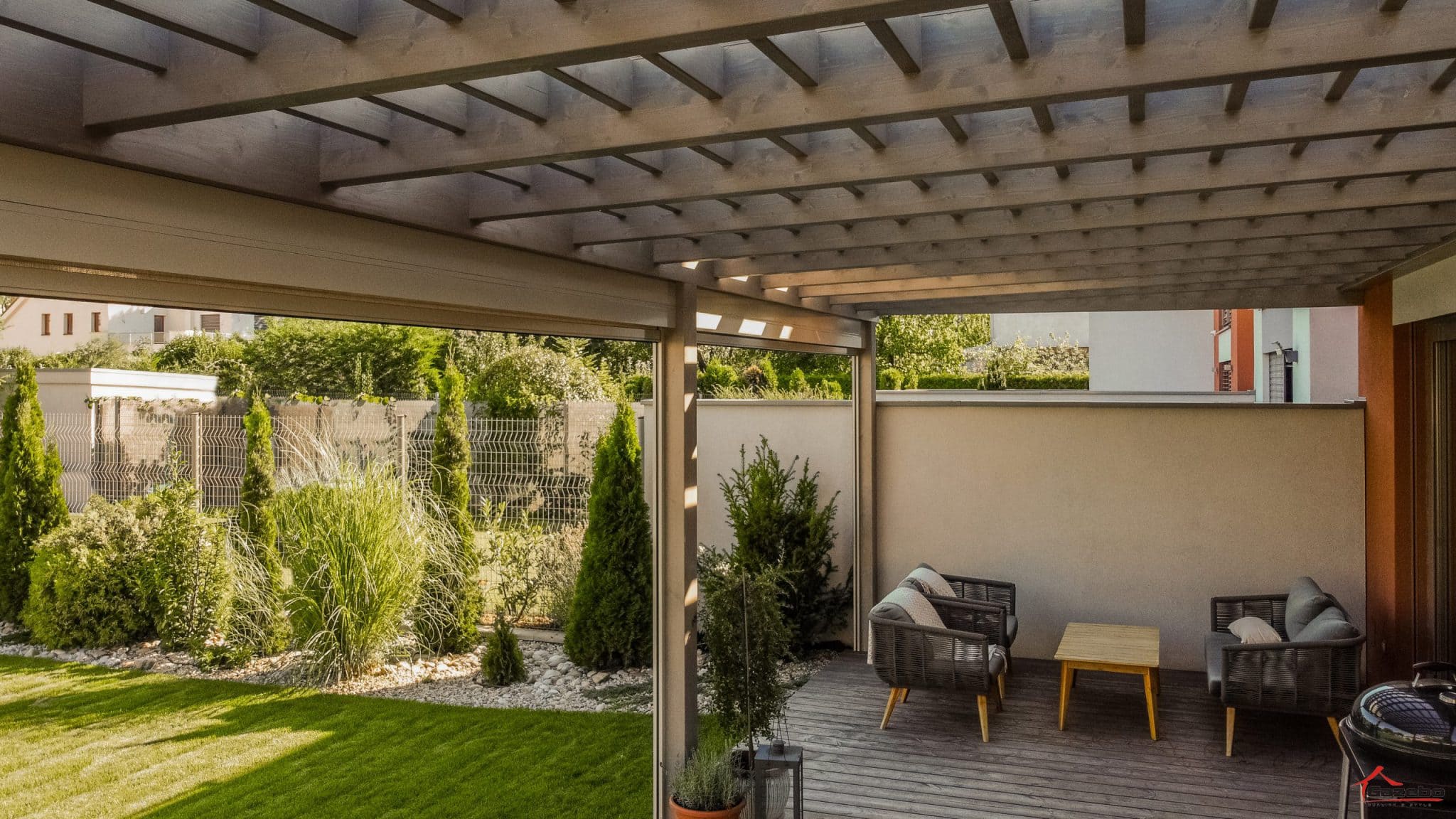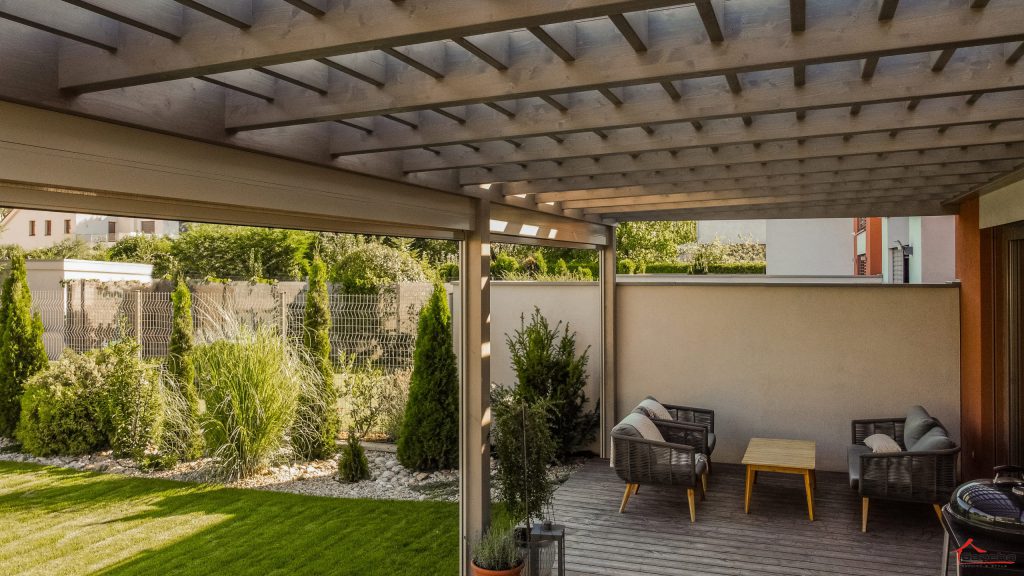 This combination of evenly incorporated anti-sun lamellas creates an interesting element in the modern exterior when viewed from the mountain.
In combination with specially designed construction joints made by CNC technology with high accuracy, our pergola is perfect choice.