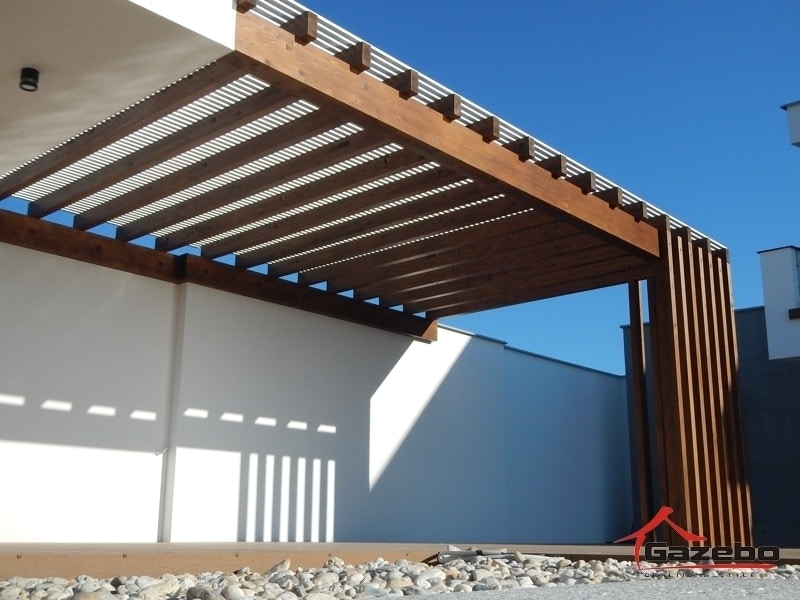 Pergola with aluminium slats
Modern pergola combined with aluminium slats. Its frontal main beam's design allows a smooth connection with the brick wall of the house.
The sight and 180 kg weight of the main beam dominates the pergola.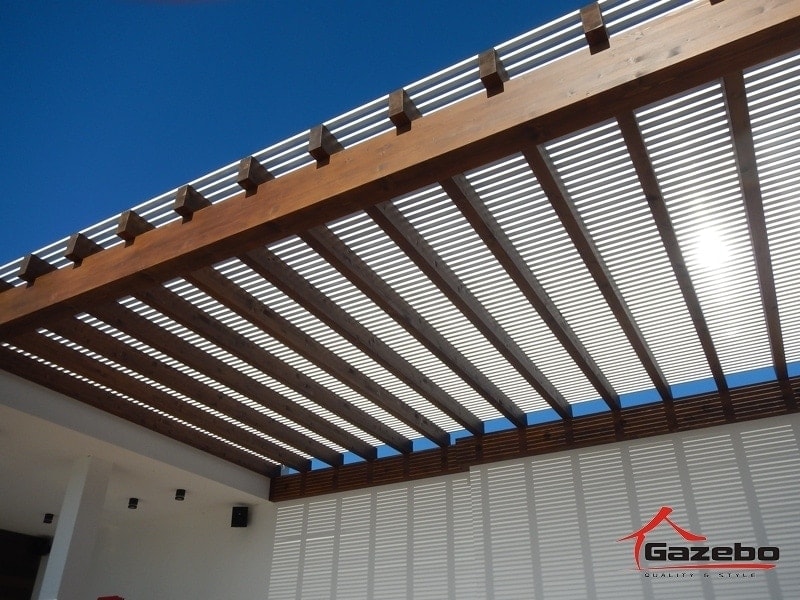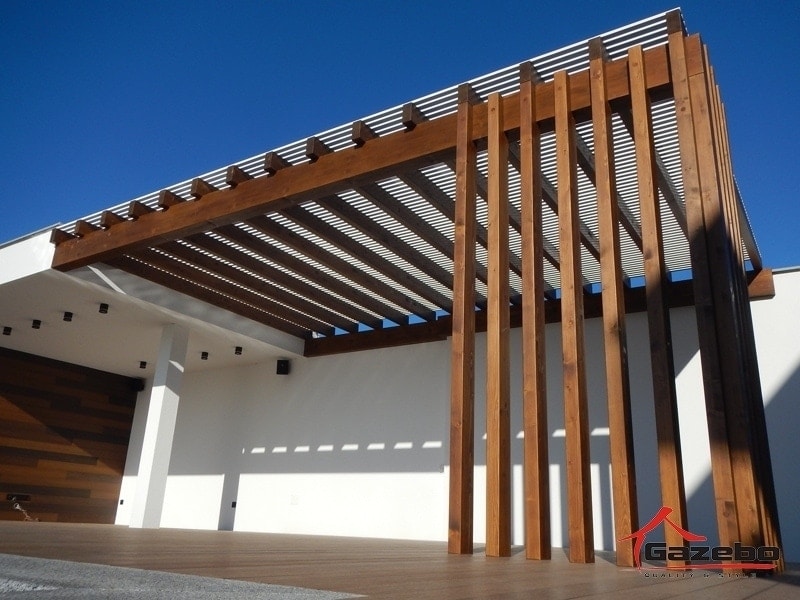 The sight of the sunbeams shining through the pergola creates a relaxing and pleasant effect thanks to the constantly varying shapes of shadows during the day. We created this spectacular feature for our pergola to respond to our clients' demands.
We are committed to creating premium quality pergolas for our customers.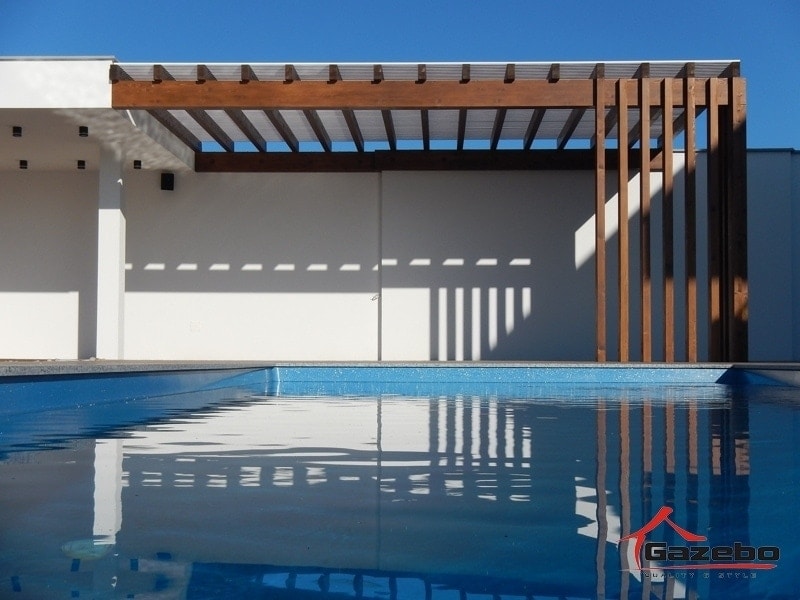 The custom-designed CNC-technology fittings make the pergola simply perfect.