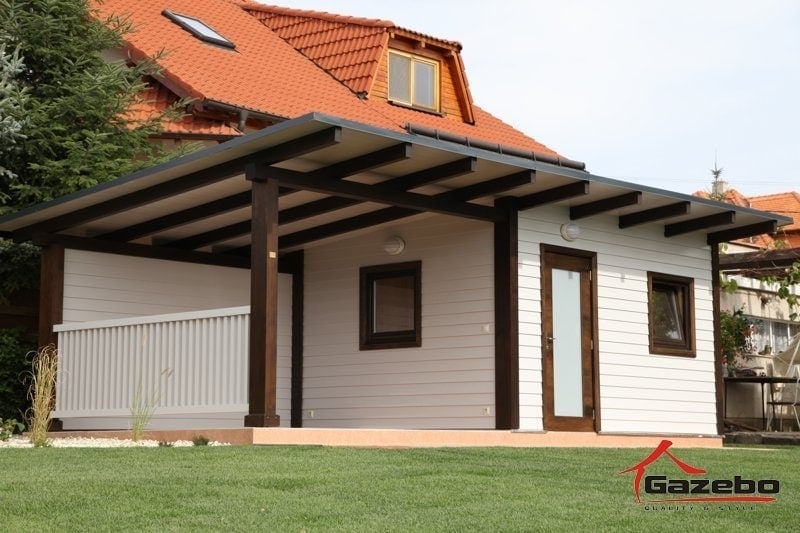 The design and elaboration of the Montana garden cabin make it inseparable from any garden.
The walls of the premium quality Montana alfa garden cabin are lined with 100 mm thick mineral insulation.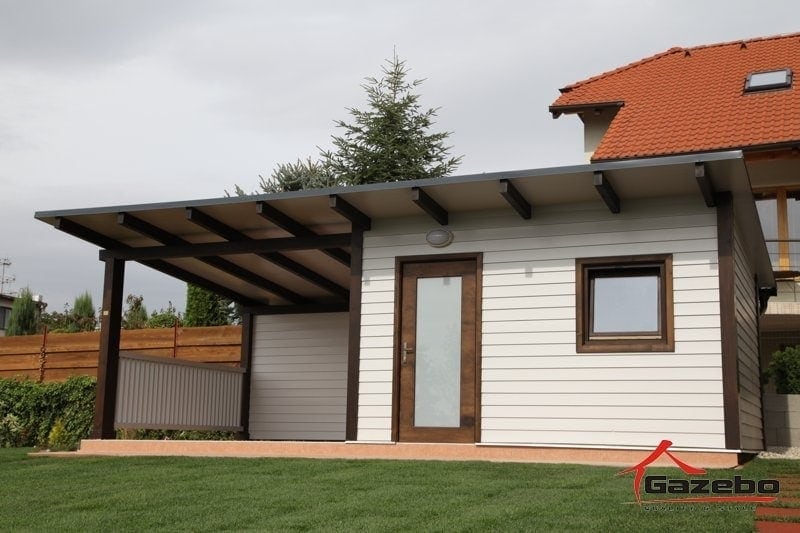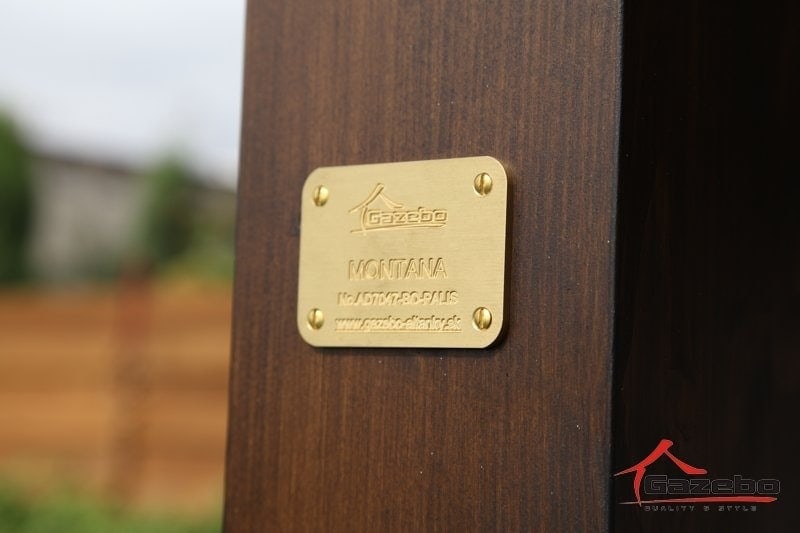 "Sign of exclusivity" – an engraved copper label is attached to each of our pergolas and pavilions.
The pattern of the wood on the panels of the interior is highlighted by a natural coating.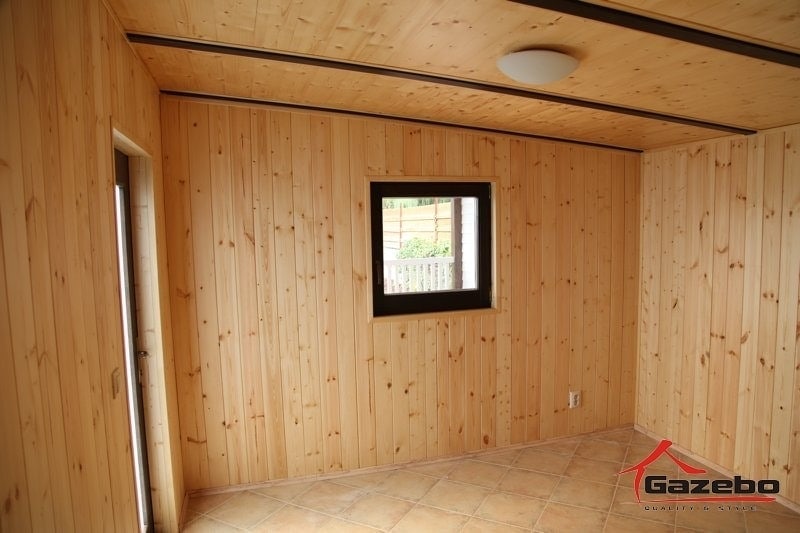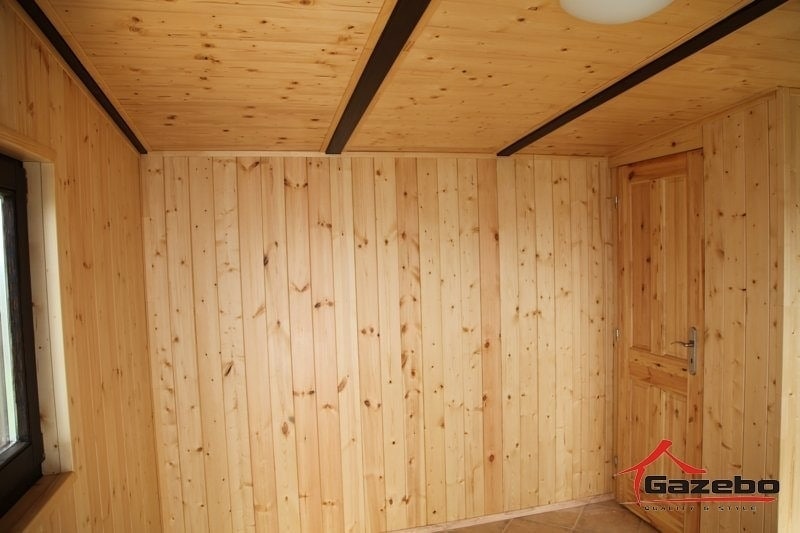 The installed toilet is a practical accessory to the garden cabin that can be a great asset when gardening.