Would you like to expand your exterior space? Do you want a better view of your garden? You want to add value to your property and make it more attractive? You can get all this with a pergola. A pergola is an excellent investment if you want to increase the value of your property and make it more attractive.
There are countless advantages of a pergola. Here are 5 of them:
Added value
Respected realtors say that an attractive garden can add up to 25% of the value of your property. Pergolas are an excellent way to increase the value of your house as they are relatively inexpensive. We at Gazebo Pergolas will assist you with selecting and setting up the ideal pergola for you.
A pergola adds harmony and finesse to your property and makes it attractive for your prospective buyers. You can increase the esthetics of your pergola with drapes, antiquities, chandeliers. Low investment and the several advantages make the pergola come handy when you want to sell your house.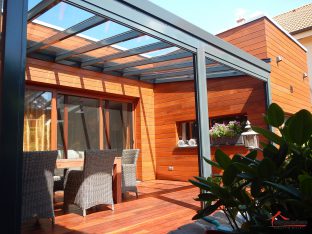 Expanding space
Pergolas freshen up your garden. You can easily create a new dining or sitting area, mostly if there is no terrace or entrance hall in your house. If, on the other hand, your house has these features, you can further expand the living space with a pergola.
Protection
If you like spending time in the garden or nature, a well-designed pergola helps you. connecting closer with the outdoors.
During summer months it will protect you from the strong sun. Just enjoy your time with your friends or family without the risk of sunburnt. If you need some privacy you can add drapes or blinds to your pergola. An awning can also be attached to the pergola – and you can enjoy a cup of coffee or tea in the garden even when it is raining.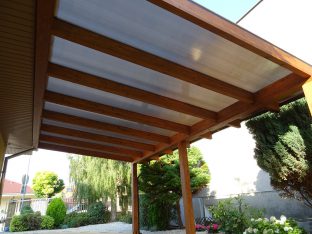 Natural look
Pergolas add natural beauty to your living space. It is up to you which design you select, and what way you want to use your pergola. You can apply flowers and plants for a more natural and airy look. Honeysuckle, wisteria and clematis are probably the best choices. They grow from the ground and add a natural touch to your pergola.
A solid and durable pergola is crucial for creeping plants as the usually lean on its structure.
A place to party and to celebrate
If you like garden parties and celebrations a pergola provides excellent space for this. You can decorate your pergola and enjoy the party. May it be Halloween decoration for a Halloween party or disco lights that turn your pergola into a dancefloor. There are countless options. Expand your space with a pergola and you can throw bigger and greater parties.
With the right pergola, you can arrange the exterior of your home. There are several possibilities with pergolas both in terms of material and design. The most common are wood and aluminium. You can choose to your taste – and your budget.
Gazebo Pergolas offers a unique selection of pergolas and pavilions at reasonable prices. You can see our completed projects at "Before and After" to have an idea about their differences and advantages that are important for you. If you need more advice, please contact us and we will assist you.