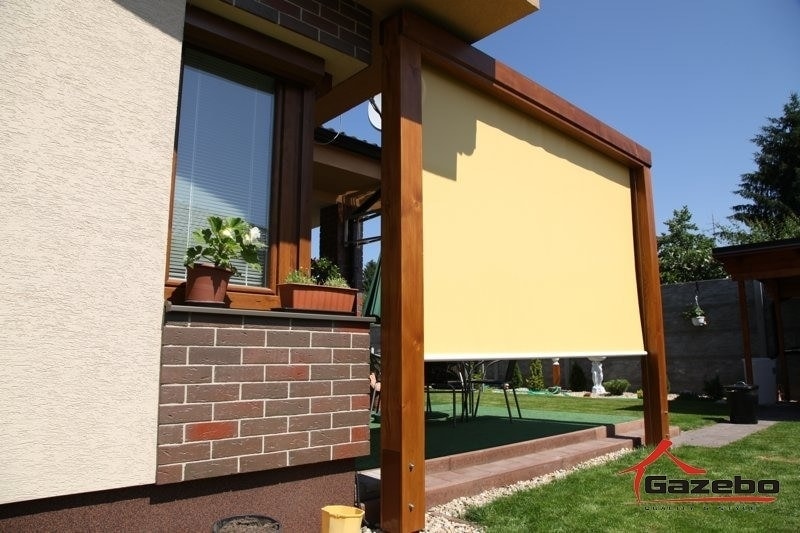 Elegant and modern accessory to your garden that protects from the strong sun and, when needed, provides certain privacy for you.
Electronic rolling system for your comfort. The fabric resists UV radiation and strong wind.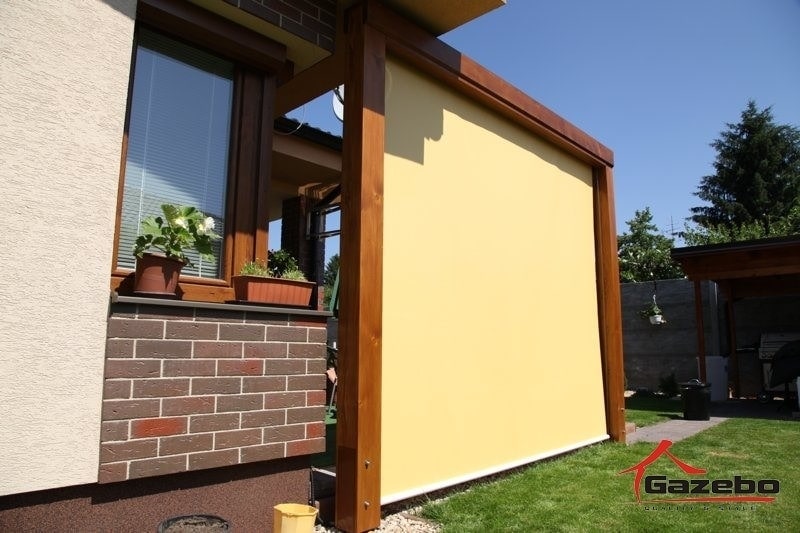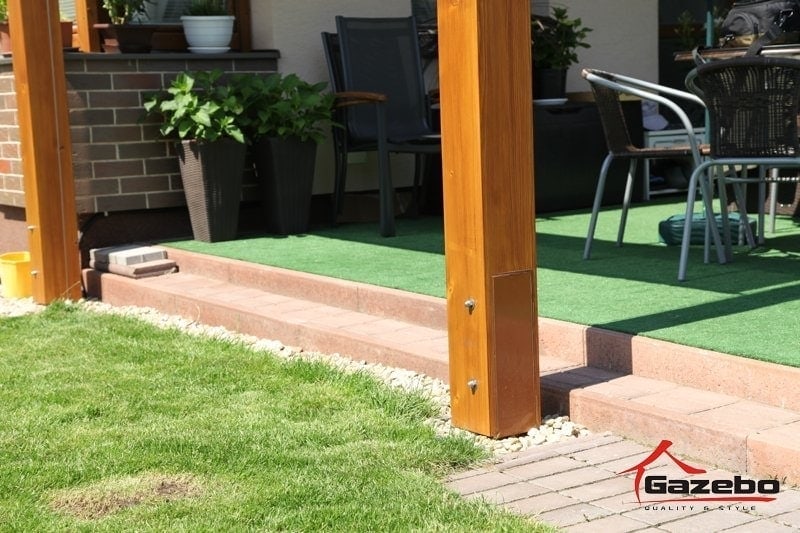 Thanks to the special material of the screen, you can always see what is going on behind it, while it is opaque from the other side.
"Sign of exclusivity" – an engraved copper label is attached to each of our pergolas and pavilions.