Brief from customer: design and build pergola with a combination of polycarbonate. Complexity of the job consisted in reconciling natural material with polycarbonate.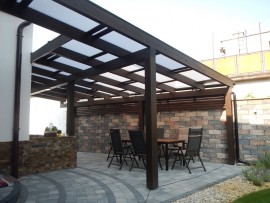 Massive parts of the structure are statically designed so pergola even after years will not have any signs of damage.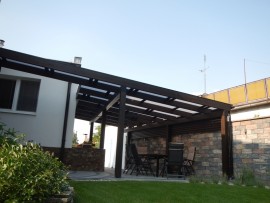 A stark contrast of both materials highlight each parts of pergola. The space between the rafters, we tried to revive at regular intervals cross blades.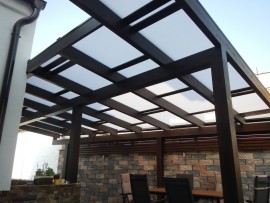 Our company works with leading materials and the latest technological procedures, you can see on each of our pergola. Just tell us what pergola you need and we can start design your pergola.