Modern pergola combined with aluminum fins. The main front beam is designed to be attached to undisturbed part of the house.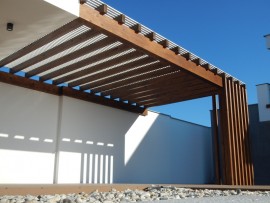 Front supporting beam dominates the whole pergola, not only by his appearance but also by the weight of 180 kg.
Nice view of the pergola Monaco creating sun rays penetrating through the slats. Just watch interesting game of shadows changes through the day. One wish of our customer was to make this interesting effect.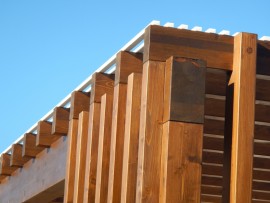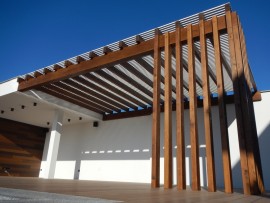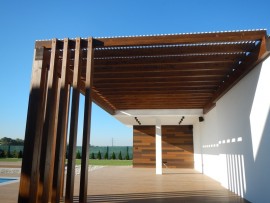 It is a challenge for us to produce exclusive pergolas to our clients.